Professor Clare Johnson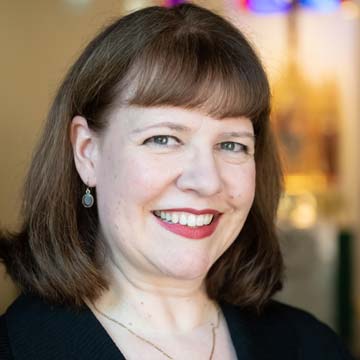 Director, ACU Centre for Liturgy
BMus (Hons), BTheol (Hons), AMusA, MA (Theol), GCHE, PhD
Professor Clare Johnson is Professor of Liturgical Studies and Sacramental Theology and Director of the ACU Centre for Liturgy. She has taught liturgical studies, sacramental theology, preaching, liturgical music and introductory theology at the University of Notre Dame (USA), Michigan State University (USA), the University of Notre Dame Australia (Fremantle) and ACU.
Clare has been awarded for her teaching excellence with undergraduate and postgraduate students, and is an experienced presenter of interactive online learning. She supervises higher degree research students in liturgical studies and sacramental theology. Her research in liturgy, liturgical music, ritual studies, liturgical theology and liturgical inculturation has been widely published.
Clare is a frequent presenter of professional development sessions for clergy, teachers, musicians and parishioners. She served as a member of the National Liturgical Council advising the Bishops Commission for Liturgy from 2009-2018 and is the Chair of the National Liturgical Music Board.
Clare is based in Melbourne and is available to work with parishes, schools and dioceses throughout Australia.