Professor Patrick Keyzer
Dean of Law
Thomas More Law School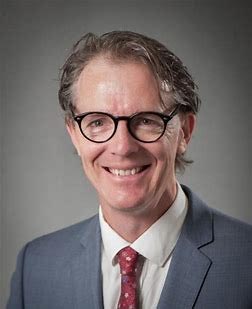 Phone: +613 9953 3801
Organisational Area: Faculty of Law and Business
Department: Thomas More Law School VIC
Location: Melbourne
Professor Patrick Keyzer is a constitutional and human rights lawyer and Dean of the Thomas More Law School. He is a practising lawyer who has represented clients successfully in the High Court, several State and Territory Courts of Appeal, and the United Nations Human Rights Committee. He was shortlisted for an Australian Human Rights Award in 2010 for this extensive pro bono legal service.
Before joining the Thomas More Law School, Professor Keyzer worked at four other Australian law schools where he held a number of leadership roles.
Publications
His publications include the following books: Principles of Australian Constitutional Law (Butterworths, 1998, 2001, 2005, 2010, 2017); The Courts and the Media (Halstead Press, 1999); The Brennan Legacy (with Robyn Creyke) (Federation Press, 2002); Community Engagement in Contemporary Legal Education: Pro Bono, Clinical Legal Education and Service Learning (Halstead Press, 2009) (with Amy Kenworthy and Gail Wilson); Sex Offenders and Preventive Detention: Law, Policy and Practice (Federation Press, 2009) (with Bernadette McSherry); Open Constitutional Courts (Federation Press, 2010); Australian Constitutional Law: Materials and Commentary (with James Jennifer Clarke and James Stellios (Lexis Nexis, 2013); Dangerous People: Policy, Prediction and Practice (Routledge, New York (with Bernadette McSherry); Preventive Detention: Asking The Fundamental Questions (Intersentia, 2013); Public Sentinels: A Comparative Study of Australian Solicitors-General (Ashgate, 2014) (with Gabrielle Appleby and John Williams); Access to International Justice (Routledge, 2015) (with Charles Sampford and Vesselin Popovski).
Research Experience
His recent research has explored the role of amici curiae in advancing human rights issues in constitutional courts, security issues relating to electronic elections, using social media to recruit research participants, and using nominal group technique and concept mapping in qualitative research.
Professional experience
Professor Keyzer has received a number of awards for his teaching at various tertiary educational institutions, including a University Teaching Award at UTS in 2004.
Professor Keyzer is a member of the Board of the Community Broadcasting Foundation and the MJD Foundation.