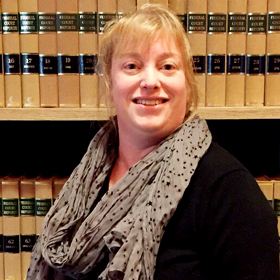 Miss Kate Freedman
Senior Librarian
Kate Freedman is the Senior Librarian with liaison responsibilities for Law at the Melbourne Campus.
Kate has been a Librarian for 10 years with four of those being as a Law Librarian.
Kate has a degree in Commerce (Information Management and Marketing) as well as postgraduate degrees in Business Information Systems and Library Information Science.
Originally from Perth, Kate's research interests are in social media and libraries, social media and the law and legal information literacy.
She has previously worked at La Trobe University, Murdoch University and the State Library of Western Australia.