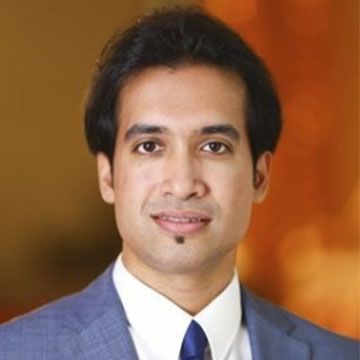 Dr M. Ehteshamul Bari
Senior Lecturer
Dr M. Ehteshamul Bari is a Senior Lecturer in Law at the Thomas More Law School at the Australian Catholic University (ACU). Prior to joining ACU, Dr Bari held academic positions at Macquarie University, at Deakin University where he was also the Director of Deakin JD Program, and at the University of New England. He did his PhD in Law from Macquarie University, Sydney, Australia in 2015 on an International Macquarie University Research Excellence Scholarship, LLM with Distinction from the University of Malaya in 2011, LLB with 1st Class Honours from the University of Dhaka in 2009, and Diploma in Law from the University of London in 2005.
Dr Bari's primary research expertise lies in the areas of constitutional law, human rights law, Asian law and public international law. He is the author of two monographs, namely 'States of Emergency and the Law: The Experience of Bangladesh', which has been published by Routledge (London/New York) in July 2017, and 'The Use of Preventive Detention Laws in Malaysia: A Case for Reform" (with Safia Naz), which has been published by Springer in July 2020. Dr Bari has also published in reputed peer-reviewed Journals, including the Michigan State International Law Review, Cardozo International and Comparative Law Review, Wisconsin International Law Journal, George Washington International Law Review, Journal of Transnational Law and Contemporary Problems of the University of Iowa, Suffolk Transnational Law Review, Oxford University Commonwealth Law Journal, San Diego International Law Journal, Commonwealth Law Bulletin and the Journal of East Asia and International Law. His research has been cited in highly regarded journals- such as the Yale Journal of International Law, San Diego International Law Journal, and Human Rights Review- books published by high quality publishers- such as the Oxford University Press- PhD thesis, newspapers and working papers. The impact of Dr Bari's research can be further gathered from the significant media attention it has received. For instance, the Daily Naya Diganta- a leading newspaper in Bangladesh- on 17 January 2019 ran a story on his research, which has so far been liked more than 16000 times and shared 2713 times on Facebook. Furthermore, he was interviewed by SBS Radio on 11 August 2017, which was broadcast on 12 August 2017, and the Lawyers Weekly ran a story on his research on 28 August 2017.
Dr Bari is the recipient of a number of prestigious awards, namely, the Macquarie University Faculty of Arts Executive Dean's Higher Degree Research Award for Best Publication, the Excellence in Law Award (the best paper award) for his paper, 'The Unjust Exercise of Emergency Powers in Bangladesh and Their Consequent Impact on the Fundamental Rights: A Critical Appraisal' at the International Academic Conference on Law and Politics, held in Turkey and Justice Syed Mohammad Hossain Memorial Gold Medal for securing the highest marks in Constitutional Law at the LLB Honours Examination of the University Dhaka in Bangladesh.