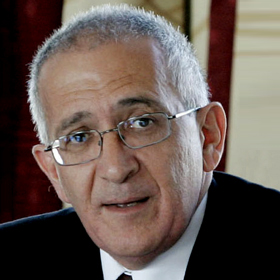 Mr Chris Sidoti
Adjunct Professor
Chris Sidoti is a human rights lawyer, advocate and teacher. He currently works from Sydney, Australia, as an international human rights consultant, specialising in the international human rights system and in national human rights institutions.
He is currently a member pf the United Nations Human Rights Council's Independent International Fact Finding Mission on Myanmar. He was also a member of the Board of the United Nations Voluntary Fund for Technical Cooperation in the Field of Human Rights from 2012 to 2017. He is an adjunct professor at the Australian Catholic University.
He has been Australian Human Rights Commissioner (1995-2000), Australian Law Reform Commissioner (1992-1995) and Foundation Director of the Australian Human Rights and Equal Opportunity Commission (1987-1992). He has also worked in non-government organisations, including as director of the International Service for Human Rights, based in Geneva, Switzerland, and for the Human Rights Council of Australia and the Australian Catholic Commission for Justice and Peace. In 2007-08 he was the independent chair of the United Kingdom Government's Northern Ireland Bill of Rights Forum.