Dr Bill Swannie
Lecturer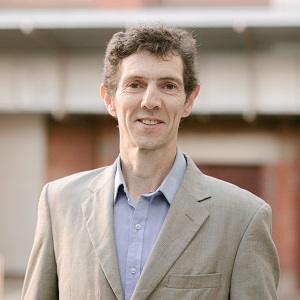 Bill Swannie is a Lecturer at the Thomas More Law School. His areas of expertise include human rights law, anti-discrimination law, legal theory, media law and international law. He is a leading expert in free speech and vilification (hate speech) laws.
Previously, Dr Swannie was Principal Lawyer at a community legal centre, associate to a Vice President of the Victorian Civil and Administrative Tribunal, and a government lawyer.
Dr Swannie has taught at Victorian law schools since 2013. He has received several teaching awards including a citation for programs that enhance student learning. His research is published in leading Australian law journals.
Dr Swannie is a member of the editorial board of the Alternative Law Journal (https://journals.sagepub.com/home/alj) , a member of the Australian Discrimination Law Experts Group (https://www.adleg.org.au/) , and on the management committee for the Law and Society Association of Australian and New Zealand (https://www.lsaanz.org/) . He is a member of the Wellness for Law network and has a particular interest in student wellbeing.
He is available to supervise research students and for media queries.
View ORCID profile: https://orcid.org/0000-0002-5540-8105
View LinkedIn profile: https://www.linkedin.com/in/billswannie/
The Conversation: https://theconversation.com/profiles/dr-bill-swannie-161231