Research into midwifery education, practice and workforce issues, and into childbearing and early parenting issues, is conducted at ACU by the Midwifery Engaged Research, Innovation and Translation (MERIT) Group.
The MERIT Group's members include academics in midwifery and other health care disciplines, research degree students, and an academic librarian.
We work to four themes, each led by a midwife researcher. These are:
Midwives Role and Value – Protecting, Promoting and Practicing Midwifery
Mother-Baby Matters
Quality Midwifery and Maternity Care for All Women
Closing the Second Translation Gap in Midwifery and Maternity Care
If you would like to partner with us as a co-researcher (whether you are another academic, a midwife or maternity caregiver, a maternity services consumer, or a potential research student) please contact us – we would love to hear from you.
---
Research themes
Midwives' Role and Value – Protecting, Promoting and Practicing Midwifery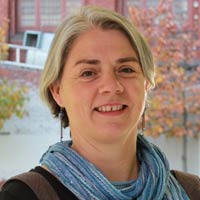 Lead: Dr Kate Dawson
Kate joined the ACU midwifery team mid-pandemic in July 2020. She has experience working in a wide range of midwifery models of care and has previously worked as an educator within a health service and the university sector. Kate is particularly interested in the views and attitudes of midwives toward their work, the wellbeing of midwives, student transition into midwifery practice, and the sustainability of midwifery led models of care. She has experience in cross sectional study design and incorporates both quantitative and qualitative methodologies into her research.
Mother-Baby Matters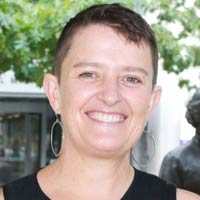 Lead: Jen Hocking
Jen worked as a midwife for many years in the Victorian maternity care system before joining the ACU midwifery teaching staff in 2018. Jen completed her PhD in 2020, which was an ethnographic study of Lactation Consultant practice. Jen continues to be interested in all matters related to breastfeeding, postnatal care and the transition to motherhood. She is also interested in advocating for the transformation of healthcare systems to support relational models of care. Jen is the current chair of the Australian College of Midwives in Victoria.
Quality Midwifery and Maternity Care for All Women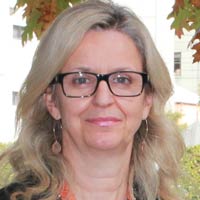 Lead: Dr Heather Wallace
Heather joined the ACU midwifery team in 2020 after many years working as a midwife in a variety of settings including clinically, in humanitarian settings and in midwifery research roles. She has a keen interest in maternal global public health and is committed to hearing women's/people's stories and experiences around pregnancy, birth and motherhood/parenthood. Her favourite qualitative research method is body mapping, however she also has experience using a variety of qualitative research methodologies and methods.
Closing the Second Translation Gap in Midwifery and Maternity Care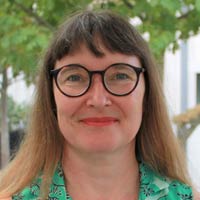 Lead: Professor Sara Bayes
Sara has been a midwife since 2003 and has worked in a range of maternity settings and models of maternity care. Her current research interest areas include the quality and effectiveness of antenatal education, effective methods for timely implementation of evidence into practice, and the psycho-emotional wellbeing of the midwifery workforce. Sara is competent in using various qualitative research methodologies, in conducting participatory action research, and in writing systematic and scoping reviews.
Email Sara | Connect with Sara on Twitter | Read Sara's supervisor profile
---
Additional Academic Members
Caitlin Fitzgibbon
Caitlin is a dual qualified emergency nurse/paramedic working in academia. She is passionate about person-centred care and particularly interested in the role of a multidisciplinary approach to achieve the best possible patient outcomes in the out-of-hospital setting. Caitlin is a PhD candidate currently: she is exploring the experiences of dual qualified nurse paramedics working for Australian ambulance services.
Email Caitlin | Connect with Caitlin on Twitter
Meena Gupta
Meena is a senior librarian for the School of Nursing, Midwifery, and Paramedicine on the Melbourne Campus and has a degree in business, information, and knowledge management and a postgraduate degree in business information technology. Meena is currently studying for a Master of Counselling at Monash University. She has been an academic librarian for 12 years having also worked at Deakin and RMIT university libraries. Her research interests are in evidence-based practice; the role of health librarians in academic research engagement through digital health information literacy ie the ability to seek, find, understand, and appraise health information and apply the knowledge to address solving health problems in an academic education setting. As a strong believer in life-long learning, she is an active member of Health Libraries Australia (HLA) of the Australian Library and Information Association (ALIA) as secretary of the Executive Committee.
Email Meena | Connect with Meena on Twitter | Connect with Meena on LinkedIn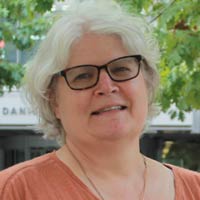 Carolyn Ross
Carolyn is an ACU Bachelor of Midwifery graduate and has worked as a midwife since 2007. Carolyn has had a long affiliation with ACU over the years and joined the midwifery team as an academic in 2019. She recently completed her Master of Primary Maternity Care and is now venturing into research. Carolyn's interests are midwifery students' perceptions of preparedness for clinical placement, midwives' experiences of working with midwifery students, innovative learning environments and curriculum development. Carolyn is a member of the Australian College of Midwives and is the Victorian Branch Treasurer.
---
Current projects
Academic members' projects
What do expectant parents in Australia want from antenatal education?
Lead: Sara Bayes
This project is being conducted in partnership with The Ternity Group Pty. Ltd., which is a leading provider of online antenatal classes. This study of over 300 new parents asked them to reflect on their antenatal education and highlight what was useful about it and what else they would have liked to know. The results will provide valuable information for Australian antenatal education providers to draw on for their own programs, and together with a knowledge drawn from previous research in this topic area, will inform the development of an exemplar curriculum.
Research student members' projects
Master of Philosophy: Strategies and resources to protect and promote the psychological wellbeing of midwives.
Honours: The experiences of midwives providing care to refugee women during the 2020 hard lockdown in Melbourne, Australia.
Honours: What do women who give birth at home perceive 'safe' means in relation to childbearing?
Honours: Returning to a caring profession after personal bereavement.
Honours: Refugee background women's experiences of antenatal care: A photovoice study of equity-oriented care.
---
Our latest publications
Wallace, H. J., McDonald, S., Belton, S., & Taft, A. (2020). 'Body Mapping to Explore Perceptions of Sexual and Reproductive Anatomy and Physiology Across Languages and Cultures: An Example From Timor-Leste.' SAGE Publications Ltd.
Request a copy of this article
Newton M, Dawson K, Forster D, McLachlan H (2020) 'Midwives' views of caseload midwifery – comparing the caseload and non-caseload midwives' opinions. A cross-sectional survey of Australian midwives.' Women and Birth.
Buchanan K, Bayes S, Velandia M, Weckend M (2021) 'Learning objectives of cultural immersion programs: A scoping review.' Nurse Education Today.
Bloxsome D, Glass C, Bayes S (2021) 'How is organisational fit addressed in Australian entry level midwifery job advertisements?' BMC Health Services Research
Williams H, Bloxsome D, Bayes S (in press) 'The efficacy and safety of Acupoint Stimulation for fetal malpresentation/malposition during pregnancy, labour or birth: A scoping review'. Journal of Alternative and Complementary Medicine.
Request a copy of this article