Research into midwifery education, practice and workforce issues, and into childbearing and early parenting issues, is conducted at ACU by the Midwifery Engaged Research, Innovation and Translation (MERIT) Group.
The MERIT Group's members include academics in midwifery and other health care disciplines, research degree students, and an academic librarian.
If you would like to partner with us as a co-researcher (whether you are another academic, a midwife or maternity caregiver, a maternity services consumer, or a potential research student) please contact us - we would love to hear from you.
---
Midwifery Academic Members
Midwives' Role and Value - Protecting, Promoting and Practicing Midwifery
Lead: Associate Professor Shahla Meedya
Associate Professor Shahla Meedya is a research-active member and Midwifery Course Coordinator (NSW) at the Australian Catholic University. She is an Associate Editor of Women and Birth Journal and has more than 60 publications with 1711 citations. Her research activities are focused on the following areas:
Co-designing educational resources for women, their families and students specially on breastfeeding (digital and non-digital resources: e.g. The Milky Way program, App and Web site), women's health Literacy, birth experience and its influence on pregnancy interval planning, behaviour change models for women with high-risk pregnancies (Diabetes). Shahla is passionate about community engagement and giving voice for women with different cultural and linguistic backgrounds for their care during childbearing period. Shahla has mentored many ECRs, completed supervision for HDRs including PhD students, Masters, and Honours students with First Class Honours grades. Shahla has been successful in a number of grant applications; and currently, supervises five PhD students. Her methodology expertise sits with quantitative, mixed method and co-design studies. https://scholar.google.com/citations?user=ImKysaUAAAAJ&hl=en
Shahla led a research team at the University of Wollongong (UOW) to develop the Milky Way Breastfeeding app using the Persuasive System Design model. The app is available in the App store and Google play and has been used in Illawarra and Shoalhaven Local Health District as a routine breastfeeding educational resource. Shahla is the chair for Midwifery Engaged Research, Innovation and Translation (MERIT) Group, Discipline Representative for Midwifery in the School of Nursing, Midwifery and Paramedicine Research and Research Training Committee (RRTC) and a member of Sydney Partnership for Health, Education, Research and Enterprise (SPHERE). Shahla was the leader of Research on Pregnancy and Early Infancy, Head of Postgraduate Studies, and Honours Coordinator in the school of Nursing at the University of Wollongong. She has worked as an executive member of UOW Human Ethics Committee for more than three years reviewing all the high risk and low risk research applications across all disciplines.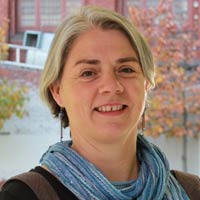 Lead: Dr Kate Dawson
Kate joined the ACU midwifery team mid-pandemic in July 2020. She has experience working in a wide range of midwifery models of care and has previously worked as an educator within a health service and the university sector. Kate is particularly interested in the views and attitudes of midwives toward their work, the wellbeing of midwives, student transition into midwifery practice, and the sustainability of midwifery led models of care. She has experience in cross sectional study design and incorporates both quantitative and qualitative methodologies into her research.
Mother-Baby Matters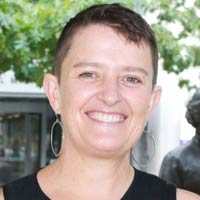 Lead: Jen Hocking
Jen worked as a midwife for many years in the Victorian maternity care system before joining the ACU midwifery teaching staff in 2018. Jen completed her PhD in 2020, which was an ethnographic study of Lactation Consultant practice. Jen continues to be interested in all matters related to breastfeeding, postnatal care and the transition to motherhood. She is also interested in advocating for the transformation of healthcare systems to support relational models of care. Jen is the current chair of the Australian College of Midwives in Victoria.
---
Additional Academic Members
Meena Gupta
Meena is a senior librarian for the School of Nursing, Midwifery, and Paramedicine on the Melbourne Campus and has a degree in business, information, and knowledge management and a postgraduate degree in business information technology. Meena is currently studying for a Master of Counselling at Monash University. She has been an academic librarian for 12 years having also worked at Deakin and RMIT university libraries. Her research interests are in evidence-based practice; the role of health librarians in academic research engagement through digital health information literacy ie the ability to seek, find, understand, and appraise health information and apply the knowledge to address solving health problems in an academic education setting. As a strong believer in life-long learning, she is an active member of Health Libraries Australia (HLA) of the Australian Library and Information Association (ALIA) as secretary of the Executive Committee.
Email Meena | Connect with Meena on Twitter | Connect with Meena on LinkedIn
---
Current projects
Woman-centred care(breastfeeding education and support including mhealth technology, supporting breastfeeding women with gestational diabetes, and educating and supporting women for healthy life style)
Midwifery practice development and models of care(continuity of care, practice development for caring women with gestational diabetes, labour and birth experiences, women's stories on the separation from their babies during surgical births)
Midwifery Education for students(community engagement and students' experiences)
Recent conference presentations by the group members:
Shahla Meedya presented in the 18th International Conference, Persuasive 2023, Eindhoven, The Netherlands: A Study of Women's Perceptions and Opinions of a Persuasive Breastfeeding mHealth App
Linda Deys (ACU PhD candidate) presented in Virtual international Midwives conference 2023: "Where's my baby?": How do women experience separation from their baby at caesarean section birth?
Leanne Cummins (ACU PhD candidate) presented in the 6thAustralian Nursing and midwifery conference, Newcastle, May 5-6, 2023: Transforming consumer experiences into a well utilised resource to support breastfeeding
Linda and Leanne will present in 33rd International Confederation of Midwives Triennial Congress in Bali, Indonesia, 2023
Recent publications by the group members
Alahmed, S.,Meedya, S., Mutair, A. A., & Fernandez, R. (2023). Saudi Women's Breastfeeding Knowledge, Attitude, and Practices: A Systematic Review and Meta-analysis. Journal of Transcultural Nursing, 34(1), 68-82. https://doi.org/10.1177/10436596221129228
Almohanna, A.,Meedya, S., Vlahu-Gjorgievska, E., & Win, K. (2023). A Study of Women's Perceptions and Opinions of a Persuasive Breastfeeding mHealth App . Persuasive Technology: 18th International Conference, PERSUASIVE 2023, Eindhoven, The Netherlands, April 19-21, 2023, Proceedings 142-157. https://link.springer.com/chapter/10.1007/978-3-031-30933-5_10
Bulndi, L. B., Ireson, D., Adama, E., & Bayes, S. (2022). Sub-Saharan African women's views and experiences of risk factors for obstetric fistula: a qualitative systematic review. BMC Pregnancy and Childbirth, 22(1), 1-680.
De Leo, A., Bloxsome, D., & Bayes, S. (2023). Approaches to clinical guideline development in healthcare: a scoping review and document analysis. BMC Health Services Research, 23(1), 37-37. https://doi.org/10.1186/s12913-022-08975-3
Hajizadeh, K., Jafarabadi, M., Vaezi, M., Meedya, S., Mohammad-Alizadeh-Charandabi, S., & Mirghafourvand, M. (2023). Psychometric properties of the disrespect and abuse questionnaire in Iranian parturient women. Iranian Journal of Nursing and Midwifery Research, 28(1), 72-77. https://doi.org/10.4103/ijnmr.ijnmr_228_21
Thorne, R., Ivers, R., Dickson, M., Charlton, K., Pulver, L. J., Catling, C., Dibley, M., Eckermann, S., Meedya, S., Buck, M., Kelly, P., Best, E., Briggs, M., & Taniane, J. (2023). The Marri Gudjaga project: a study protocol for a randomised control trial using Aboriginal peer support workers to promote breastfeeding of Aboriginal babies. BMC Public Health, 23(1), 823-823. https://doi.org/10.1186/s12889-023-15558-2
Wallace, H. J., Bayes, S., Davenport, C., & Grant, M. (2023). How should online antenatal and parenting education be structured according to parents? Qualitative findings from a mixed-methods retrospective study. Women's Health (London, England), 19, 17455057221150098-17455057221150098. https://doi.org/10.1177/17455057221150098