Not everything has changed.
While we are in the midst of a significant shift in how we live and work, deciphering what has changed, and what hasn't, will be more valuable than doing anything else.
Thinking executives will nurture their intuition, experts extinguish theirs. And learning turns intuition into useful solid knowledge.
Workforce values are shifting. Globalisation, technology and COVID-19 are having a meaningful impact on western ideas of management and leadership.
In many areas, we cannot continue as we have. Leaders must be able discern how to connect the dots and work out the impacts to their organisations.
Forming a picture of the future is not comfort food, it's going to take hard work
We invite you to join us in a series of thought-provoking sessions where we will offer Something Else from the humanities, social sciences and philosophy translated into practical insights to management and leadership. With Something Else we will dissect and challenge the status quo, debunk the obvious, and candidly expose areas that need critical thought and intuition applied.
It is anything other than business as usual?
Something Else isn't for everyone. It is designed for leaders with the intuition to think about thinking.
Something Else is a series of vid-casts, bites and webinars for executives and senior leaders to dissect and reassemble management theories that have served us well in the past; which might continue to serve us well; which might lead us into danger; and how do all the pieces fit together.
Wisdom Bites

A three to five-minute video clip exposing the novelty and hidden meaning in common ideas and quotations.


Watch Wisdom Bites

Vid-casts

A 25-minute learning video taking a deeper look at topics and wisdom that is anything other than business as usual.


Watch Vid-casts

Webinars

A live 40-minute dialogue webinar featuring leading-edge thinkers who bring their specialised knowledge and wisdom to help us make sense of our worlds in our contexts.

Download Something Else

If you have a schedule clash or just want to review, scan the archives and access your topic of choice.
We want to fill gaps with advanced insights and knowledge so you can join your dots and make some meaning and sense of modern life at work.
Your hosts
Your Something Else hosts have deep expertise in industry and academia and are connected into the major areas of global expertise in the fields of technology, globalisation and management. In addition to our hosts sifting and dissecting management and leadership fads, they will also invite a range of guests to share their positions and expertise.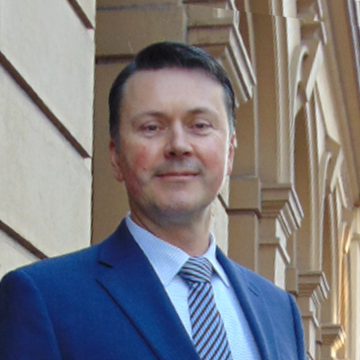 Tom Ristoski
Director, Strategic Partnerships and Executive Education ACU
Tom has worked in different parts of the world in financial services, management consulting, health care, not-for-profits, education and faith-based sectors.
His areas of expertise are in strategy, sales, talent development, management and leadership. He works with a broad range of clients to improve shareholder or member value through a clear and integrated alignment to mission or purpose.
He has delivered executive leadership programs for a large range of companies including KMPG, Mallesons Stephens Jacques, Telstra, Optus, Employers Mutual, Woolworths, Baxter Healthcare, TAFE NSW, Australian Defence Force, Attorney General and Justice; to name a few.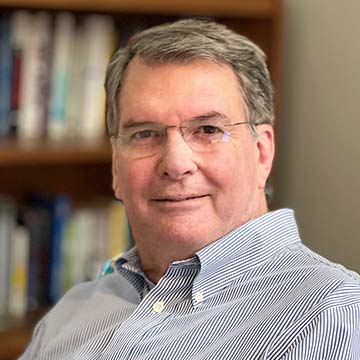 Errol Benvie
Executive Development Practitioner/Scholar | Program Director
Errol's first career spanned almost three decades in a broad variety of complex organisational leadership and CEO roles. In his second career, Errol returns to organisations to offer his clients the things he wished for in his roles, plus what he never knew he could have had.
The inspiration for this purpose came from studying a master's degree in organisational (applied psychology) coaching. Back at full-time study, Errol found out his five decades of intuition about people had already been researched and there was this vast body of vital knowledge and wisdom they'd failed to mention.
The scholar explores this vast global treasure trove and the practitioner supports clients to transform their intuition into wisdom. For over a decade, Errol and a small cohort of likeminded practitioners and their clients have accumulated deep knowledge on how to implement research into applied psychology for the benefit of senior executives.
Errol has developed and directed leadership programs for global clients and leading business schools.