Our consulting team is here to help redefine business and leadership
The most productive business relationships begin from a place of trust and integrity, they are synergistic and goal-oriented, and grow into lasting multi-faceted partnerships.
Prepare and inspire your leaders, managers and teams, through executive level education, to flourish in this time of consistent change, complexity and uncertainty.
Begin with a conversation. Connect with Maree Najem.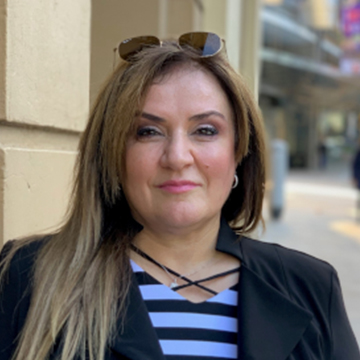 Maree Najem
Associate Director
BEd, MEd Education Management
Maree Najem manages the design, implementation and operation of programs that assist clients achieve their strategic objectives across private, public and third sectors.
Maree has worked in both executive and senior leadership roles in all three sectors as an educator, executive coach and senior management consultant. In these roles she managed areas of education and curriculum, program, policy, sales performance, general management, people, organisational culture, professional development and social service.
Her experiences have demonstrated the abilities to communicate effectively in cross-cultural settings with advanced problem-solving skills, creativity and a flexible working approach. Maree has an ability to coordinate a diversity of opinions, methods by which to seek those opinions, and skills in how to integrate that knowledge to achieve higher performance outcomes. Maree's work is primarily concerned with the development of organisations requiring strategic and operational planning, program analysis, people development, education, training, administrative planning, legal and policy support – hence the value of her diverse and extensive experience in the public, private and third sectors.
---
Click here to view the list of organisations we have worked with.