---
Professor Greg Craven tells us how the Stakeholder Engaged Scholarship Unit increases ACU's capacity for research in service to our wider communities.
"ACU is a university of service, inspired by a heartfelt commitment to the common good and affirming the dignity of every person. For many years now ACU has been forging strong partnerships with community organisations to support individuals and groups experiencing disadvantage and marginalisation here in Australia and overseas.
The Stakeholder Engaged Scholarship Unit increases ACU's capacity for research in service to our wider communities. We welcome the opportunity to partner with organisations who are committed to improving their services and the lives of the people they support.
We are creating opportunities for organisations to propose projects that address their specific needs and projects that engage the community sector in broad issues of community significance, such as:
Has the COVID-19 pandemic made us more or less inclusive in our attitudes to those in need?
Has COVID-19 changed people's view of the role of government and social services they would not have otherwise had to engage?
What do people encounter when using the mental health system?
I'm looking forward to seeing SESU projects take shape with meaningful outputs for our partners."
---
We are inviting expressions of interest (EOIs) for research projects from organisations working in areas central to ACU's Mission and ethos.
Organisations may put forward a project that utilises ACU's expertise to inform, evaluate or enhance their community programs or a proposal to address broad or systemic issues that multiple organisations face in the community sector, whether they be related to the COVID-19 pandemic or not.
EOIs will be received until Wednesday, 1 July 2020 at 11:59pm. A second round of submissions will open in 2021.
Read more about our call for EOIs here
---
Manager of the SESU, Vivien Cinque, shares her top 4 tips for preparing a well-thought-out EOI.
1. Investigate the need
Take the time to think about the needs of your organisation. Sometimes the needs are obvious and you may have been aware of them for some time. Other times, you may need to take some time to consider what you want to achieve. Consulting a strategic plan for your organisation or department is a helpful starting point. Sometimes it can be useful to undertake a needs assessment. There are many great resources online to support you. The trick to a healthy needs assessment is to continue to keep your organisation's overarching mission and vision in mind.
2. Narrow it down
Narrowing your project involves a few steps.
First, think about which of the needs you've identified would benefit from research. Not all needs will be satisfied with a research project – some might require funding or physical resources, for example.
Once you've narrowed your list in this way, think about what you want to get out of a research project. Do you want to produce an outcome that has an immediate impact? Or can your organisation achieve the outcome over an extended period of time?
Next think about what you are hoping to learn. Perhaps you want to understand and apply particular models of best practice within your organisation? Maybe you want to evaluate the social impact of a community development program you run? Or understand what causes a social problem? It could be a combination of one or more things.
Answering these questions will focus the research project to investigate one or two main points. Complex projects can go off track if they are trying to explore too many questions. If you've identified a very large project, ask yourself 'would it be better to do this in stages?' If so, in your EOI include the ideas you have for future research projects that will build on the findings of the current project.
3. Decide what kind of EOI will you submit
We are accepting EOIs for projects specific to an organisation (organisation-specific) and for projects about issues affecting multiple organisations in the community sector (sector projects). Ask yourself - is the project I have in mind something on which I'd like to partner with other organisations? Is the issue systemic or of a big-picture scale? Is it an issue that several other organisations can provide insights on?
Let's say your project intends to investigate the causes of homelessness. That question on its own could be a sector project as the answer would have impact for other organisations working to tackle homelessness. If, however, you wanted to measure the impact of a program you offer to address the causes of homelessness this would best function as an organisation-specific project because its focus is specific to a program you run.
4. Be clear about the context
Provide us with answers to the above questions in your EOI. What needs will your project address and how do those needs fit with the broader ambitions of the organisation? Why is the issue your project will investigate important to your organisation or the sector?
If you'd like support with developing your EOI or you have questions, email us at: sesu@acu.edu.au
---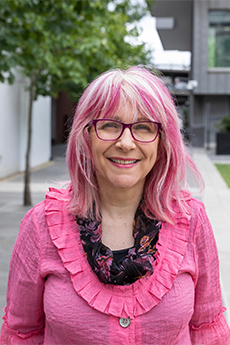 Professor Sandra Jones is the Pro Vice-Chancellor, Engagement at ACU and Chair of the Advisory Group to the SESU.
Her role provides leadership, advice and support for our community engagement strategy – including the development of strategic frameworks that implement the measurement of research engagement and impact. Prior to her current appointment, Sandra was the Director of ACU's Centre for Health and Social Research (CHaSR), a research centre focused on social marketing and community-based research. Sandra tells us about her vision for the SESU and the role of our Advisory Group.
"The SESU establishes an avenue for the University to listen to the scholarship needs of the community – and to provide the tools needed to respond in practical, meaningful ways. The SESU does this by bringing ACU's scholarly expertise to bear on projects that are important to our partners; projects developed and led by community organisations, rather than projects initiated by university researchers. We've been supporting community organisations for many years through a student community engagement placement program and more recently through a community engagement time release for our staff. We're pleased that the SESU advances our community engagement strategy and deepens the impact we'll have with communities. We are aware that many community organisations are under-resourced and find it difficult to undertake scholarship activities to inform, improve and grow their services. Projects supported by the SESU will help to address this problem, and many of them will bring about more just and compassionate social policies and services.
The Advisory Group has been tasked with guiding the operations of the SESU. In particular, they have a key role in selecting research projects, identifying ACU academics to lead projects and setting directions for research.
My role as Chair of the Advisory Group is really about ensuring that we as a group are being as forward-thinking and comprehensive as we can be when guiding the direction of the SESU. We are fortunate to have brought together a strong mix of members from within the University and external to the University, including insightful and passionate community representatives who bring a wealth of experience and leadership from across the sector.
At our March meeting, our Advisory Group members demonstrated their passion for supporting communities and organisations in need, and I am confident they will bring this energy to supporting the SESU at each of its milestones."