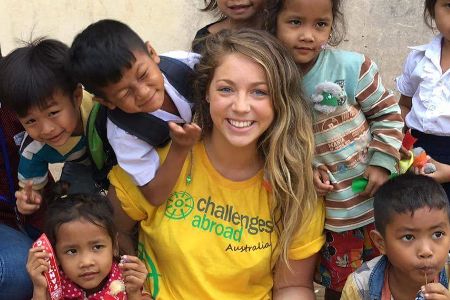 Claire is making a difference abroad
Claire Todeschini says ACU's supportive environment creates opportunities and encourages women to reach for their potential in their studies and career. Read how Claire's work is changing lives through the ACU's Institute for Advancing Community Engagement in Melbourne.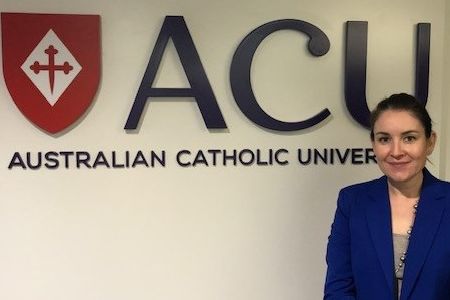 Management training lights Amy's way
Amy Ryan talks about how ACU has supported both her career development and her work/life balance. As the Manager of Exchange and Study Abroad, Amy has undertaken the Emerging Leaders and Managers Program (eLAMP), to sharpen her skills with practical techniques for engaging her staff.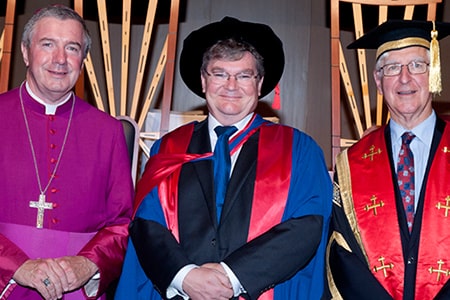 Patrick sees the diversity in our university
Associate Professor Patrick McArdle has worked on several ACU campuses during his career, experiencing the collegiality and 'local flavour' of each. Patrick talks about how the diversity of our staff and of our relationships with the Church has shaped ACU's identity over the last 25 years.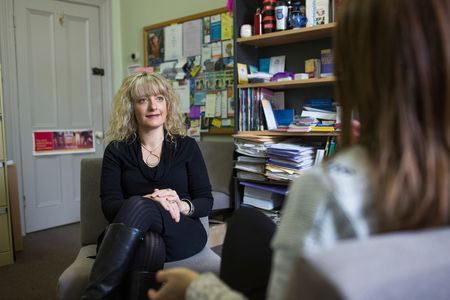 Shannon is supporting wellbeing on campus
Student Counsellor Shannon Thompson from Ballarat campus talks about the transitional challenges for first-year students. She talks about how an innovative Peer Leadership Program helps students to engage with university life, through a mission-based focus on outreach and inclusion.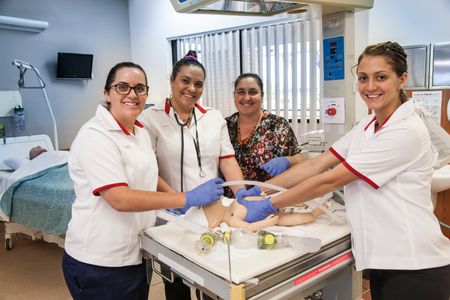 Machellee is improving the health of mothers and babies
Midwifery Lecturer Machellee Kosiak from Brisbane campus talks about her work with the Away From Base program and how empowering Indigenous midwives can help to tackle the large gap in Indigenous maternal health outcomes.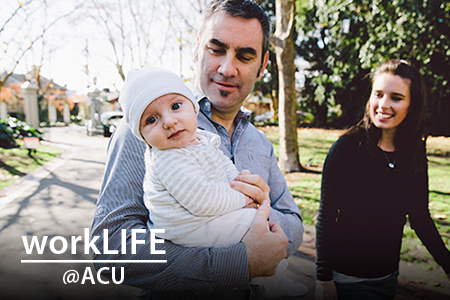 Justin is enjoying parenthood
As a new father, Professor Justin Kemp is delighted that an unexpected opportunity to become a stay-at-home dad for baby Noah has given him more time to bond with his son and to be able to respond to his needs. See how ACU supports parental leave.