Dr Stephen C. Carlson
Senior Research Fellow
Biblical and Early Christian Studies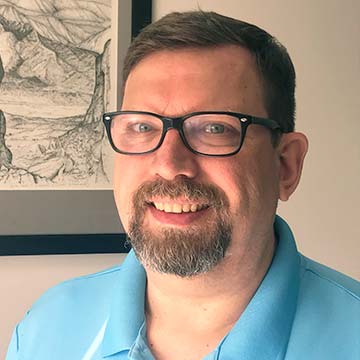 Areas of expertise: New Testament; Christian origins; Hellenistic Greek; textual criticism; Papias of Hierapolis
ORCID ID: 0000-0002-9519-6389
Phone: +61 (3) 9953 3991
Email: stephen.carlson@acu.edu.au
Location: ACU Melbourne Campus
Dr Stephen C. Carlson is a senior research fellow in the Biblical and Early Christian Studies program. After earning his PhD in New Testament from Duke University, he was a postdoctoral research fellow in Pre-Constantinian Christianity at Uppsala University in Sweden prior to coming to ACU in 2014. He is the author of two books, The Gospel Hoax, which debunked the "Secret Gospel of Mark," and his dissertation, The Text of Galatians and its History, which applied state-of-the-art computer phylogenetic software he wrote himself to produce a family tree of ninety-two manuscripts and witnesses of Galatians. He is also the author of numerous peer-reviewed journal articles, including those on the so-called "inn" in Luke's infancy account and the donkeys in Matthew's triumphal entry. His current project is focused on the fragments of Papias of Hierapolis, a second-century Christian commentator.
Select publications
Papias of Hierapolis, Expositions of Dominical Oracles: The Fragments, Testimonia, and Reception of a Second-Century Christian Commentator. Oxford Early Christian Texts (Oxford: Oxford University Press, in production).
The Text of Galatians and Its History. Wissenschaftliche Untersuchungen zum Neuen Testament II, 385 (Tübingen: Mohr Siebeck: 2015), xiv + 308 pp.
The Gospel Hoax: Morton Smith's Invention of Secret Mark. (Waco, TX: Baylor University Press, 2005), xix + 151 pp.
"'The Jenny and the Colt' in Matthew's Messianic Entry, Part II: Matthew 21:7 as a Reading of Mark 11:7 in Light of Zechariah 9:9," Catholic Biblical Quarterly 81 (2019): 235-251.
"'The Jenny and the Colt' in Matthew's Messianic Entry, Part I: Matthew 21:5 as a Reading of Zechariah 9:9 in Light of Mark 11:1-10," Catholic Biblical Quarterly 81 (2019): 62-84.
"The Polysemy of Πάλιν with Particular Attention to Mark 15:13 (and John 18:40)," Ephemerides Theologicae Lovanienses 93 (2017): 51-74.
"Eschatological Viticulture in 1 Enoch, 2 Baruch, and the Presbyters of Papias," Vigiliae Christianae 71 (2017): 37-58.
"The Davidic Key for Counting the Generations in Matthew 1:17," Catholic Biblical Quarterly 76 (2014): 665-683.
"The Accommodations of Joseph and Mary in Bethlehem: Κατάλυμα in Luke 2.7," New Testament Studies 56 (2010): 326-342.
Projects
Texts, Traditions, and Christian Identities (with KU Leuven and Durham University)
Editorial roles
Editorial board member, Journal of Biblical Literature, (2020–)