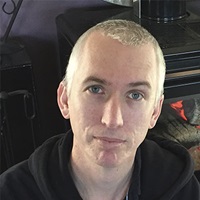 "It is always such an honour even to be shortlisted in the ACU Prize for Poetry. Each year the ACU Prize for Poetry gathers uplifting and inspiring words, which focus on the worthy and numinous in our very human qualities. I am so thankful for the Judges to have commended my poem and congratulations to the winning poets".
---
The Dawn by Damen O'Brien
In these hallways, women come and go, cradling
their bellies like a cup of hope, and the nurses
school from room to room, and from confinement
comes the sound of wailing, obstinate and fresh,
or sometimes silence, gouged like a nail in sorrow's door.
We've come here before, on a black wave of pain, or
in sudden panic, in the middle of the night, when there's
no impatient nudging movement breaking your sleep,
butting your ribs. When the abyss opens on our dreams
and we are told to try again. So we begin, though how
should you bear to hold me again, when there is a hole
in the middle of each hug, there is a catch in every kiss,
and in the hallways women come and go, full of
the promise that pays for the Earth, full of the
redemption that redeems itself, though the Earth
is fading or drowning, though the house burns down.
This is the eve before every dawn, where we count
insomnia's beads through our hands and struggle to rise.
How do you rise and go to work, though you keep
a shadow in your shoulder bag like a baby's toy?
And so we begin, and so we begin, where the women
move through the whispering halls. All through the night
we wait for a sign, the shifting of glaciers, the bloom of a
penumbra breaking away from the womb's dark eclipse.
How do you do it? How do you heal what the heart
cannot grow? How do you forgive that empty room?
May all the saviours that the world deserves
be born today, the caul of their potential crowned
upon their bloody hair. May every child that could
win us peace, be born, and may he that has the seed
of the future burning in him, open those wet lungs,
let out the cry we've waited all the long night for.
Look! The dawn has come, like every dawn of man,
full of its own glory and a mother's contented pain.