Course information for - 2021 entry
Domestic applications for Semester 1, 2021 have closed. If you are interested in the next offering of this course, click the Register Your Interest button and we'll contact you with details.
Offered at 2 locations
Study mode

Attendance

Duration

2 years full-time or equivalent part-time

Fees (first year)*

$6680 Commonwealth Supported

Start dates

Semester 1 - Applications closed , Semester 2 - Not on offer
International applications close 30 September 2020.
Domestic applications close 1 November 2020.
The Master of Psychology (Clinical) degree at ACU is a two year postgraduate course consisting of academic coursework, practical training in assessment, diagnosis and intervention, and completion of a research project.
Successful completion of the course allows registration as a general psychologist and upon completion of an additional period of supervised practice, for area of practice endorsement in clinical psychology with The Psychology Board of Australia.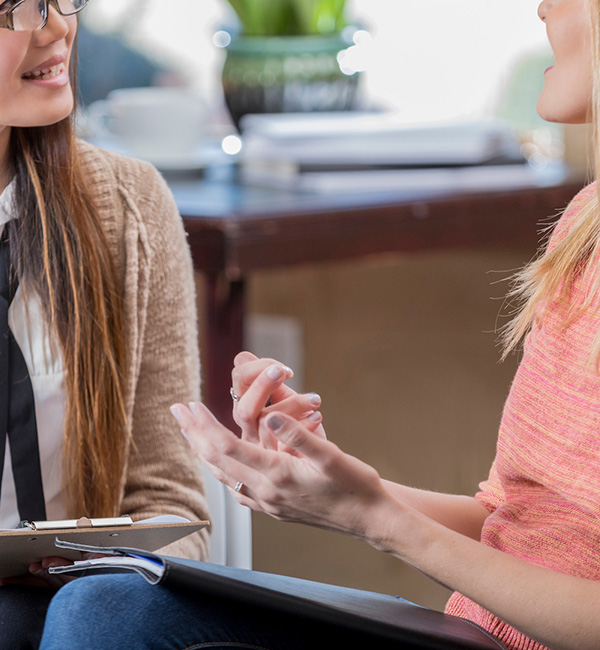 Professional experience
Students must complete 1000 hours of practicum placement in clinical settings with at least 400 hours of face-to-face client contact.
Work placement
During the course, students complete three practicum placements. The first practicum usually occurs in the on-campus training clinic. During this placement students gain experience in assessment, diagnosis and therapy under close individual and group supervision conducted by experienced psychologists. Students must be supervised by a psychologist who is an approved supervisor with the Psychology Board of Australia. During the second year of the course, most students complete two six-month external placements, again under supervision by a fully endorsed Clinical psychologist. Practicum options include placements in health care, community mental health teams, non-governmental and private practice settings.
Professional recognition
This course is currently accredited by the Australian Psychology Accreditation Council (APAC)
Please note that a minimum six-year sequence of education and training in psychology is required for an individual to become eligible for general registration as a psychologist in Australia.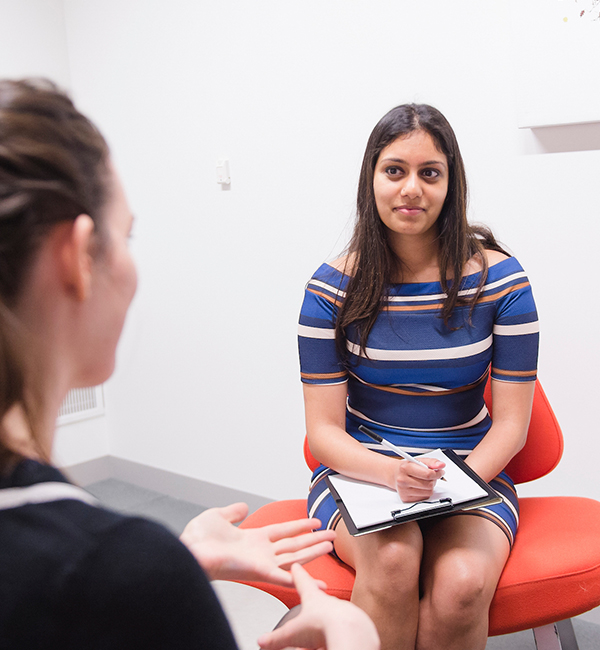 Careers
Graduates will be well-prepared for work as practitioner psychologists and skilled researchers who work with individuals, families, groups and organisations in a range of institutions and agencies providing psychological and mental health services.
Clinical psychologists often work in:
hospitals
health care centres
community mental health teams
private practice
academic settings
Course details
Course structure
To complete the Master of Psychology (Clinical), a student must complete 160 credit points (cp).
AQF framework
Masters (Coursework) - AQF Level 9
Entry requirements
An applicant must also comply with the Admission to Coursework Programs Policy.
International applicants need to meet the English Language Proficiency requirements as defined in the Admission to Coursework Programs Policy.
To be eligible for admission to the course, an applicant must have completed the following prerequisites:
a.
i. a Bachelor degree with honours in an accredited Psychology course with minimum of IIA Honours completed in the last 10 years; or
ii. a Bachelor degree with accredited four year major study in Psychology completed in the last 10 years;
OR
b.
i. a Bachelor degree with accredited three year major study in Psychology and satisfactory completion of an additional year of accredited study in psychology, or equivalent, with an overall mark equivalent to IIA Honours completed in the last 10 years; or
ii. qualifications and experience assessed as equivalent by the selection committee;
AND
c. demonstrated suitability to undertake the course as evidenced by satisfactory:
i. academic referee report;
ii. professional referee report; and
iii. for short-listed candidates, interview with the selection committee;
AND
d. be eligible for registration with the Psychology Board of Australia as a conditional/provisional psychologist.
Disclamer :The Course entry requirements above are for 2021 Admission.
English language requirements
Applicants require an academic IELTS minimum overall score of 7.0 (with a minimum score of 7.0 in all bands), or an equivalent acceptable test score as outlined in the Admission to Coursework Programs Policy (Schedule 3).
Inherent requirement
There are essential components of a course or unit that demonstrate the capabilities, knowledge and skills to achieve the core learning outcomes of the course or unit. Learn more about inherent requirements and how they affect you, and explore the requirements for your course.
Pathways
Further study
Graduates may be eligible to progress to higher degree research programs.
ACU also offers the Master of Psychology (Clinical)/Doctor of Philosophy which combines professional training within clinical psychology with a research Doctor of Philosophy (PhD).
Students interested in this combined degree must first apply for and complete one year of the Master of Psychology (Clinical).
Additional course information
Applications to study individual units within this degree must be approved by the Course Coordinator.
This course is available as a combined degree with the Doctor of Philosophy, subject to the student meeting PhD admission criteria.
Fees
Course costs
Average first year fee*
$6680 Commonwealth Supported
All costs are calculated using current rates and are based on a full-time study load of 40 credit points (normally 4 units) per semester.
A student's annual fee may vary in accordance with:
the number of units studied per semester;
the choice of major or specialisation; and
elective units.
The University reviews fees annually.
A 10% rebate on fees will be offered to domestic ACU graduates (from any faculty) enrolling in full fee-paying postgraduate studies in the Faculty of Health Sciences. Conditions apply.
Payment options
You should be able to concentrate on getting good marks instead of worrying about how you'll pay your fees. We have a number of options that can help you ease the financial burden, including government assistance, scholarships and income support.
Scholarships
You could be eligible for one of the hundreds of scholarships we award each year to help students from across the university with the cost of studying, accommodation or overseas study opportunities. Some of our scholarships are awarded on the basis of merit, but these aren't just for the academically gifted; ACU also recognises excellence in community engagement and leadership. We also offer a range of scholarships for those who may be struggling financially or who have faced other barriers to accessing education.