Course information for - 2021 entry
Offered at 2 locations
Study mode

Attendance

Duration

1-2 years full-time depending on credit granted for prior learning, or equivalent part-time

Fees (first year)*

$28000 Fee-Paying

Start dates

Semester 1 - February , Semester 2 - July
Finding your specialty is our specialty.
Advance your career and become a well-rounded management professional with an MBA that puts ethics and sustainability at the forefront.
Our unique MBA structure allows you to design your own specialist qualification. You'll be able to choose four open electives, giving you control over your professional journey.
You can even apply for open elective credit from any relevant postgraduate qualification you already hold, or you can choose from the following options:
ACU business electives in:
accounting
finance (North Sydney)
occupational health and safety and environmental management
innovation and entrepreneurship
ACU IT electives in:
Application development
Business analytics
Cyber security
Data science
or
ACU electives in any field such as health management, educational leadership or theology.
We understand the importance of learning in the real world, not just in the classroom. Our courses include opportunities to link with industry and apply your learning to your current job through applied assessment options.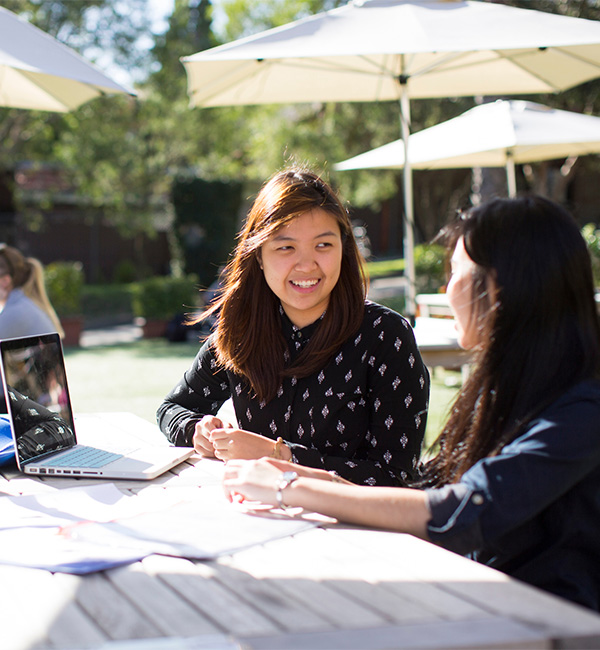 Careers
Graduates are prepared for careers across a wide variety of professions, such as:
CEO
CIO
CFO
CMO
health administration
educational management
consulting
Industry partnerships
Our partnership with Cisco provides our students with mentoring opportunities.
Course details
Course structure
To complete the Master of Business Administration, a student must complete 160 credit points (cp).
AQF framework
Masters (Coursework) - AQF Level 9
Exit Points
A student who has completed the requirements prescribed for the Graduate Certificate in Business Administration or the Graduate Diploma in Business Administration may exit from the course with the relevant award.
Additional course information
Applicants for a Master's degree who hold an Australian Bachelor's degree or equivalent in a business-related (cognate) discipline may be eligible to apply for advanced standing for up to four foundation units (40 credit points) of the course. Applicants may also be considered for advanced standing based on significant work experience in a defined business field.
Please note: Even if students are eligible for advanced standing based on prior study or experience they may choose to study the foundation units to enhance their English and academic study skills, augment their understanding of Australian business systems, or refresh their business knowledge.
Entry requirements
An applicant must also comply with the Admission to Coursework Programs Policy.
To be eligible for admission to the course, an applicant must have completed the following prerequisites:
Equivalent of an Australian bachelor's degree in any discipline (the equivalent of an Australian bachelor's degree in a related discipline will be eligible for up to four units credit); OR
A Graduate Certificate in a related discipline.
International applicants need to meet the English Language Proficiency requirements as defined in the Admissions Rules.
Disclaimer :The Course entry requirements above are for 2021 Admission.
Fees
Course costs
Average first year fee*
$28000 Fee-Paying
* indicative only.
All costs are calculated using current rates and are based on a full-time study load of 40 credit points (normally 4 units) per semester.
A student's annual fee may vary in accordance with:
the number of units studied per semester;
the choice of major or specialisation; and
elective units.
The University reviews fees annually.
Payment options
You should be able to concentrate on getting good marks instead of worrying about how you'll pay your fees. We have a number of options that can help you ease the financial burden, including government assistance, scholarships and income support.
Scholarships
You could be eligible for one of the hundreds of scholarships we award each year to help students from across the university with the cost of studying, accommodation or overseas study opportunities. Some of our scholarships are awarded on the basis of merit, but these aren't just for the academically gifted; ACU also recognises excellence in community engagement and leadership. We also offer a range of scholarships for those who may be struggling financially or who have faced other barriers to accessing education.
Staff Profile
Associate Professor Dr Pandula Gamage
Deputy Head of School (Academic), Peter Faber Business School
Dr Gamage completed his PhD at La Trobe University, Master of Commerce degree (Accounting) at the University of Melbourne and the Graduate Certificate in Tertiary Education at Victoria University. Since commencing at ACU, Dr Gamage has provided and continues to provide productive and sustained leadership in a range of areas. He has taught extensively in international programs including China, Singapore, Malaysia and Vietnam. Dr Gamage also engages in high-impact research publishing in prestigious journals and received research grants linked with national professional accounting and finance associations. Prior to commencing his academic career, Dr Gamage held managerial roles in the industry. He is also a member of the Institute of Chartered Accountants Australia and New Zealand.
Associate Professor Dr Wendy James
Deputy Head, Peter Faber Business School
Associate Professor Dr Wendy James is a fully Certified Management Accountant (CMA) as well as a Certified Practicing Accountant (CPA) and a Chartered Accountant (CA). Dr James is the National Deputy Head of the Peter Faber Business School. Prior to this Dr James was the National Head of the Accounting Discipline at the Australian Catholic University (ACU) and has been at a number of universities including Charles Darwin University (CDU) and before that Torrens University Australia (TUA), part of the international Laureate group of universities. Dr James has also spent time with the University of Adelaide and the University of South Australia where she was a senior lecturer with Open Universities Australia.
Testimonial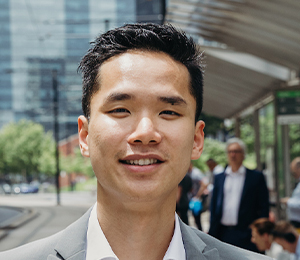 "I think having an MBA is a privilege. I don't doubt it will help me grow my career, and it's already an asset with my day-to-day work. It gives me the inside perspective on how businesses run, and my advice to other students would be to start an MBA as soon as possible to get your career progressing more quickly."
Vinston
Business administration student