Master of Theological Studies
Course information for - 2024 entry
Offered at 8 locations
Study mode

Online, Multi-mode

Duration

2 years full-time or equivalent part-time

Fees (first year)*

$16800 Fee-paying

Start dates

Semester 1 intake: Beginning February 2024

Applications open August 2023

Midyear (Semester 2) intake: Beginning July 2024

Applications open April 2024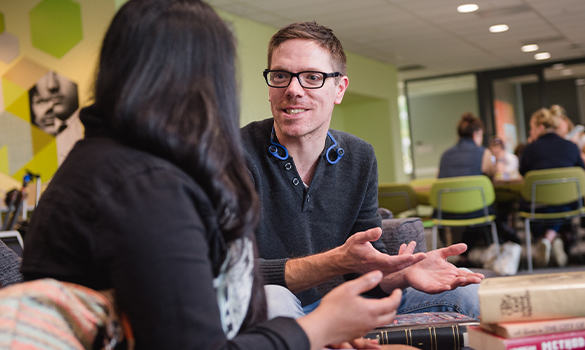 The Master of Theological Studies offers a sophisticated, broad-based grounding across theology, and philosophy within the Catholic tradition. You will advance your knowledge and skills, engaging deeply with the Catholic intellectual tradition, and its relevance in the twenty-first century.
The program offers a wide range of specialisations, as well as the opportunity to study across the breadth of the discipline without electing a specific specialisation. Available specialisations include:
Biblical studies
Bioethics
Christian thought and tradition
Liturgical studies
Mission and ministry
Philosophy
Spirituality
Flexible study options are available, including a rich variety of international study tours which can offer up to 20 credit points, as well as invaluable opportunities for face to face interaction with peers and teaching staff.
The Master of Theological Studies may be undertaken as professional development if you are working in a Catholic or other Church or faith-based organisation. It is also suitable for you if you wish to pursue an interest in the field or are preparing for a higher degree research program in theology and/or philosophy.
Various entry pathways are available. The Master of Theological Studies can be undertaken without prior theological or philosophical training (suitable if you have an undergraduate degree in another discipline), while if you have a Bachelor of Theology (or equivalent) and wish to deepen your knowledge and skills at the postgraduate level, you may be granted advanced standing.
ACU strongly encourages students to be fully vaccinated. With our industry and community placement partners requiring vaccination, and with public health orders regularly changing - students can avoid interruption to their studies, placement and graduation requirements by becoming fully vaccinated.
Course details
Course structure
Entry requirements
An applicant must also comply with the Admission to Coursework Programs Policy.
To be eligible for admission to the course, an applicant must have completed a Bachelor degree in any discipline.
International applicants need to meet the English Language Proficiency requirements as defined in the Admission to Coursework Programs Policy.
Disclaimer: The course entry requirements above are for 2024 Admission.
Pathways
Pathways into course for applicants with previous study and/or life experience
Those who have completed the Bachelor of Theology (Honours), Graduate Certificate in Theological Studies, or Graduate Diploma in Theological Studies will be granted advanced standing into the Master of Theological Studies.
Further study
Successful completion of the Master of Theological Studies may be eligible to progress to the Master of Theology (Research) or to doctoral studies.
Fees
Course costs
Average first year fee*
$16800 Fee-paying
All costs are calculated using current rates and are based on a full-time study load of 40 credit points (normally 4 units) per semester.
A student's annual fee may vary in accordance with:
the number of units studied per semester;
the choice of major or specialisation; and
elective units.
The University reviews fees annually.
Payment options
You should be able to concentrate on getting good marks instead of worrying about how you'll pay your fees. We have a number of options that can help you ease the financial burden, including government assistance, scholarships and income support.
Scholarships
You could be eligible for one of the hundreds of scholarships we award each year to help students from across the university with the cost of studying, accommodation or overseas study opportunities. Some of our scholarships are awarded on the basis of merit, but these aren't just for the academically gifted; ACU also recognises excellence in community engagement and leadership. We also offer a range of scholarships for those who may be struggling financially or who have faced other barriers to accessing education.
How to apply
Additional application information
Students who do not meet the admission requirements for this program should speak with the Course Coordinator as to whether they may be eligible to seek admission to the Graduate Certificate in Theological Studies on the alternative entry pathway.
Testimonial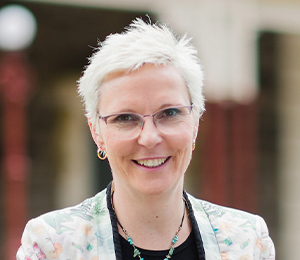 "Theology at ACU appealed because it covered such a broad range of challenging and thought-provoking topics. It also offered the opportunity of a four-week study tour to religious sites in Israel, Jordan, and Palestine. Distance learning offered me the flexibility I needed to continue my education while working, and gave me the opportunity to learn from experts all over Australia. The lecturers were hugely supportive, and I felt very much a part of the ACU community."
Nicole
Theological studies student
Have a question?
We're available 9am–5pm AEDT,
Monday to Friday

If you've got a question, our AskACU team has you covered. You can search FAQs, text us, email, live chat, call – whatever works for you.
Live chat with us now
Chat to our team for real-time
answers to your questions.
Launch live chat
Visit our FAQs page
Find answers to some commonly
asked questions.
See our FAQs