Course information for - 2021 entry
Offered at 8 locations
Study mode

Online, Multi-mode

Duration

2 years full-time or equivalent part-time

Fees (first year)*

$ Fee-Paying

Start dates

Semester 1 - February , Semester 2 - July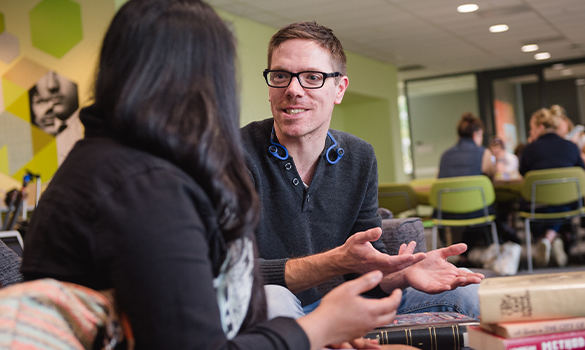 The Master of Theological Studies is a coursework degree for those seeking to develop mastery of theological knowledge and develop skills in communicating that knowledge.
Graduates of the Master of Theological Studies will:
demonstrate a critical awareness of sources for and methodological
approaches to a range of theological studies
interpret biblical texts in view of historical, cultural, literary, philosophical, and theological analyses
use biblical and theological resources to explain the historical origins, development, and interconnections of Christian doctrines
articulate implications of Christian belief for Christian practice
demonstrate advanced knowledge and skills in one or more theological disciplines
have the opportunity to study units in philosophy that enrich theological understanding, including a specialisation in the discipline
undertake a research-based project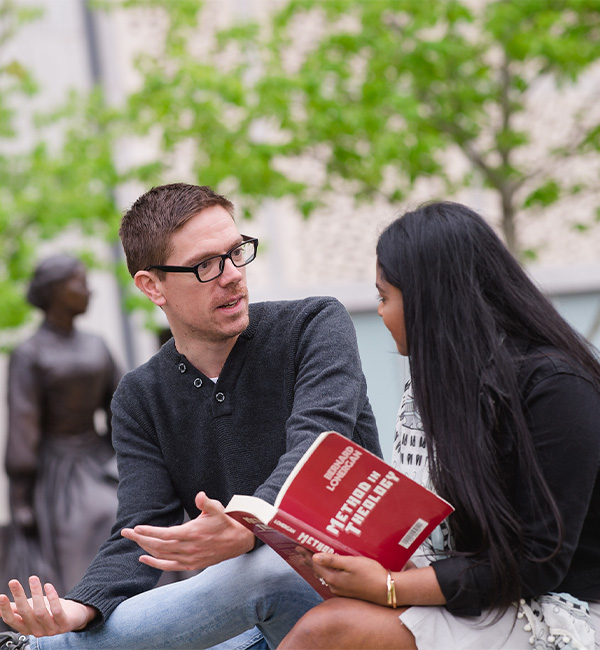 Professional experience
Professional recognition
Professional recognition may differ between dioceses. Teacher applicants are advised to contact the Catholic or State Education Office in the area in which they teach to ascertain the status of the course.
Students who wish to proceed to further study upon completion of the graduate certificate/diploma are eligible to enter the Master of Theological Studies course. Teacher graduates of these two awards may be able to seek four-year trained teacher status with an employer. Applicants are advised to discuss these possibilities with their local Catholic or State Education Office.
Course details
Course structure
To complete the Master of Theological Studies, a student must complete 160 credit points (cp).
AQF framework
Masters (Coursework) - AQF Level 9
Exit Points
A student who has completed the requirements for the Graduate Diploma in Theological Studies or Graduate Certificate in Theological Studies may exit with that award.
Entry requirements
An applicant must also comply with the Admission to Coursework Programs Policy.
To be eligible for admission to the course, an applicant must have completed an undergraduate degree in any discipline.
Disclamer :The Course entry requirements above are for 2021 Admission. Refer to your relevant Tertiary Admission Centre website for future years' entry requirements.
Pathways
Pathways into course for applicants with previous study and/or life experience
Those who have completed the Bachelor of Theology (Honours), Graduate Certificate in Theological Studies, or Graduate Diploma in Theological Studies will be granted advanced standing into the Master of Theological Studies.
Further study
Successful completion of the Master of Theological Studies provides entry into the Master of Theology (Research).
Additional course information
Units are delivered in one of three modes:
multi-mode: comprising of a face-to-face component (including by video-conference) and online study over the course of a semester;
attendance mode: normally delivered face-to-face in an intensive block over consecutive weekdays and/or weekends, and complemented by online study; and
fully online.
EXIT QUALIFICATIONS
Students who have completed the requirements for the Graduate Certificate in Theological Studies or Graduate Diploma in Theological Studies may exit with that award.
Overseas study available
A diverse range of international study tours is offered, (e.g. Rome, Asia, and Israel and the Middle East.) Overseas study tours often provide 20 credit points (with units delivered in intensive mode). Study tours, while providing an overseas experience, also give fully online students an opportunity to complement their study with invaluable face-to-face interaction with academics and peers.
Explore the available study abroad opportunities ->
Fees
Course costs
Average first year fee*
$ Fee-Paying
All costs are calculated using current rates and are based on a full-time study load of 40 credit points (normally 4 units) per semester.
A student's annual fee may vary in accordance with:
the number of units studied per semester;
the choice of major or specialisation; and
elective units.
The University reviews fees annually.
Payment options
You should be able to concentrate on getting good marks instead of worrying about how you'll pay your fees. We have a number of options that can help you ease the financial burden, including government assistance, scholarships and income support.
Scholarships
You could be eligible for one of the hundreds of scholarships we award each year to help students from across the university with the cost of studying, accommodation or overseas study opportunities. Some of our scholarships are awarded on the basis of merit, but these aren't just for the academically gifted; ACU also recognises excellence in community engagement and leadership. We also offer a range of scholarships for those who may be struggling financially or who have faced other barriers to accessing education.
Testimonial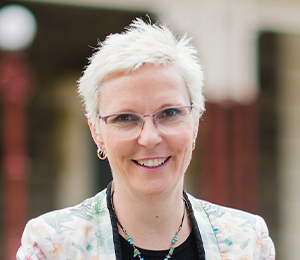 "Theology at ACU appealed because it covered such a broad range of challenging and thought-provoking topics. It also offered the opportunity of a four-week study tour to religious sites in Israel, Jordan, and Palestine. Distance learning offered me the flexibility I needed to continue my education while working, and gave me the opportunity to learn from experts all over Australia. The lecturers were hugely supportive, and I felt very much a part of the ACU community."
Nicole
Theological studies student