Master of Educational Leadership
Course information for - 2023 entry
Offered at 1 locations
Duration

1.5 years full-time or equivalent part-time

CRICOS Code

084793M, 099128K

IELTS

Overall score: 7.0. Individual score 6.0 in all tests

Fees (first year)*

$25568

Start dates

552023, January 2024, January 2025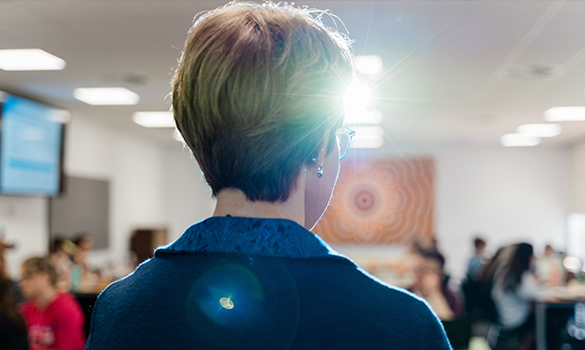 The Master of Educational Leadership builds on the capabilities of current and aspiring educational leaders. The course is designed to support participants with varying leadership aspirations and career circumstances. Taught by active researchers and experienced practitioners, this course explicitly integrates theory, theology, ethics, philosophy and research to enable you to improve your educational leadership practice.
You will explore the purpose and task of education, and Catholic education in particular, as well as theories of educational leadership, management and administration, and learn to apply them appropriately to your own school culture and context.
ACU strongly encourages students to be fully vaccinated. With our industry and community placement partners requiring vaccination, and with public health orders regularly changing - students can avoid interruption to their studies, placement and graduation requirements by becoming fully vaccinated.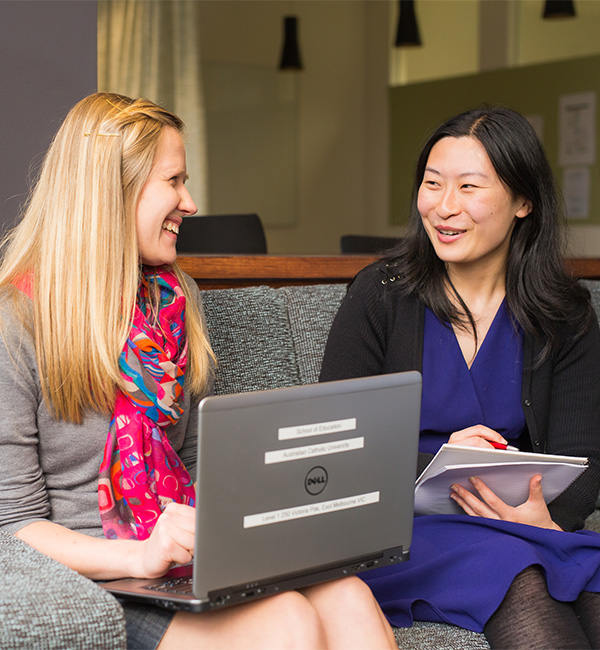 Careers
Our graduates have pursued careers in:
management and administration
educational leadership
policy development
Course details
Course structure
To complete the Master of Educational Leadership, a student must complete 120 credit points (cp).
Sample program map
| Year - Study period | Unit 1 | Unit 2 | Unit 3 | Unit 4 | Unit 5 |
| --- | --- | --- | --- | --- | --- |
| Semester 1, 2023 | EDLE650 Foundations: Vision and Mission of Catholic Education in the Contemporary World | EDLE654 Leadership in Context: Educational Narratives and Literacies for Learning Communities | EDLE652 Educational Leadership as Vocation and Service | Elective | |
| Semester 2, 2023 | EDLE651 Leading Learning in Catholic Educational Communities and Cultures | EDLE655 Data Information Systems: Using Research and Data for Learning | EDLE653 Integrating Capabilities for Renewal and Sustainability in Leadership | Elective | |
| Semester 1, 2024 | EDCP601 Capstone | Elective | Elective | | |
This is a sample program only and units will vary depending on your campus and mode of study. Please refer to the handbook for the prerequisite units and the current listing.
AQF framework
Masters (Coursework) - AQF Level 9
Exit Points
3.1 A student who has completed 40 cp with 20 cp from specified units in the Schedule of Unit Offerings may exit with a Graduate Certificate in Educational Leadership
3.2 A student who has completed 80 cp with 20cp from Specified Units and at least 20 cp from the Schedule of Unit Offerings may exit with a Graduate Diploma in Educational Leadership.
Additional course information
On-campus units may be offered during regular semester or school holiday periods.
Entry requirements
View transparency admission information
International applicants
Applicants must have completed the equivalent of a:
Bachelor degree in Education or Bachelor degree and a recognised postgraduate teaching qualification; or
Bachelor degree in an area other than Education; and
A minimum of three (3) years teaching experience;
or
Bachelor's degree in an area other than Education,
and
Evidence of relevant leadership experience
Applicants must also have an IELTS overall score of 7.0, with an individual score of 6.0 in all tests.
English language requirements
IELTS overall score of 7.0. Individual score of 6.0 in all tests.
Inherent requirement
There are essential components of a course or unit that demonstrate the capabilities, knowledge and skills to achieve the core learning outcomes of the course or unit. Learn more about inherent requirements and how they affect you, and explore the requirements for your course.
Pathways
Further study
Graduates of this program may be eligible to progress to a Doctor of Education or a Doctor of Philosophy.
Fees
Course costs
Unit fee: $3196
Average first year fee: $25568
Estimate total cost: $38352
The Tuition fees quoted above are for commencing students in the current year who undertake a normal full-time load. The Unit Fee is based on a 10cp unit. Fees are reviewed annually.
Tuition fees for continuing students may increase by up to 3 percent each year for the minimum duration of the course as provided on your electronic Confirmation of Enrolment (eCOE). Students who continue to study beyond the minimum duration will have the relevant annual commencing rate applied to their fees for subsequent study periods.
Payment options
You should be able to concentrate on getting good marks instead of worrying about how you'll pay your fees. We have a number of options that can help you ease the financial burden, including government assistance, scholarships and income support.
Scholarships
You could be eligible for one of the hundreds of scholarships we award each year to help students from across the university with the cost of studying, accommodation or overseas study opportunities. Some of our scholarships are awarded on the basis of merit, but these aren't just for the academically gifted; ACU also recognises excellence in community engagement and leadership. We also offer a range of scholarships for those who may be struggling financially or who have faced other barriers to accessing education.
How to apply
Deferment
Yes. See Defer your offer.
Students with a Student Visa will need to complete the program in minimum duration, study at least one subject on-campus each semester and must not undertake more than 33% of the program online.
Staff Profile
Dr Christopher M. Branson
Professor of Educational Leadership, Faculty of Education and Arts, ACU Brisbane
Professor Christopher Branson holds the Professorial Chair of Educational Leadership and is the Director of Catholic Leadership in the La Salle Academy at ACU. Professor Branson has an extensive background in teaching and leadership having moved into the tertiary education sector after more than 30 years of experience in Australian schools and school systems as a teacher, head of department, pastoral coordinator, deputy principal, principal, educational consultant and supervisor of schools. This move to tertiary education followed the international recognition and adoption of the outcomes generated by his doctoral and postdoctoral research into how personal values influence the leadership behaviours of school principals.
Professor Branson's ensuing academic activities extended this research into issues aligned with the theoretical foundations of leadership, ethical leadership, leadership of organisational change, human resource management, leadership for social justice, and organisational culture. He is the author of three books and numerous chapters and articles published in both Australian and international books and journals.
Testimonial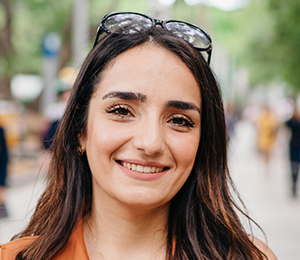 "I believe in education and its power to change the world and this course is giving me the knowledge and skills to serve my mission with love and authenticity. Every child has the right to an education. My goals are to take what I am learning at ACU with the hope of inspiring and providing a better learning opportunity for children and women in my community."
Hanar
Educational leadership graduate