Master of Educational Leadership
Course information for - 2022 entry
Offered at 1 locations
Study mode

Online

Duration

1.5 years - 2 years full-time or equivalent part-time.

Fees (first year)*

$3984 Both CSP and FEE
$18672 Fee-paying

Start dates

Semester 1 - February , Semester 2 - July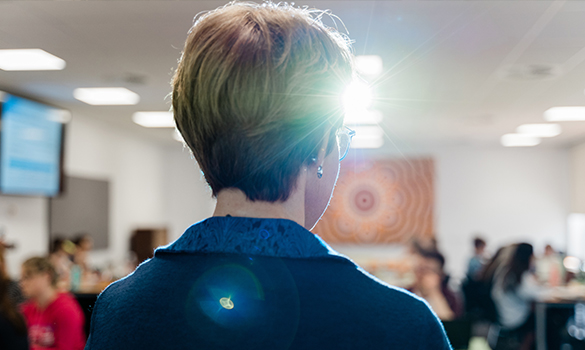 Equip yourself to take the next step in your career and bring the latest best practice leadership techniques, management approaches and administration processes back to your organisation. This Master of Educational Leadership is a research driven, practical program that addresses the selection criteria in a range of leadership appointment processes. You'll have the option of completing a specialisation in Catholic Educational Leadership, Leading Learning or Indigenous Leadership and there are overseas study opportunities at our Rome Campus.
Designed to help you meet formal Catholic education accreditation requirements, this degree can also lead into doctoral study.
Please note this degree will not lead to a teaching qualification.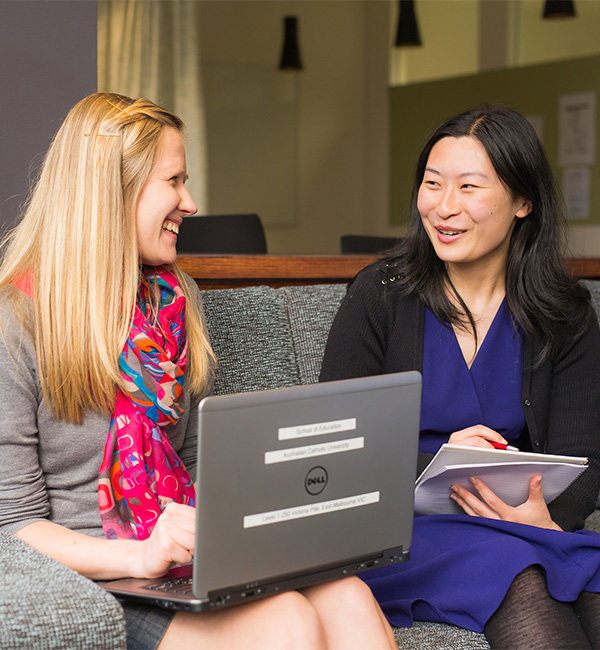 Careers
Our graduates have pursued careers in:
management and administration
educational leadership
policy development
Course details
Course structure
To complete the Master of Educational Leadership, a student must complete 120-160 credit points (cp).
AQF framework
Masters (Coursework) - AQF Level 9
Exit Points
3.1 A student who has completed 40 cp with 20 cp from specified units in the Schedule of Unit Offerings may exit with a Graduate Certificate in Educational Leadership
3.2 A student who has completed 80 cp with 20cp from Specified Units and at least 20 cp from the Schedule of Unit Offerings may exit with a Graduate Diploma in Educational Leadership.
Additional course information
On-campus units may be offered during regular semester or school holiday periods.
Participants with a teaching qualification complete the 120 credit point course with or without a named specialisation. Participants without a teaching qualification complete the 160 credit point course from the Schedule of Unit Offerings outlined in the course handbook on the ACU website.
Entry requirements
An applicant must also comply with the Admission to Coursework Programs Policy.
International students need to meet the English Language Proficiency requirements as defined in the Admission to Coursework Programs Policy.
To be eligible for admission to the course, an applicant must have completed the following prerequisites:
Bachelor degree in Education or Bachelor degree and a recognised teaching qualification; or
Bachelor degree in an area other than Education.
Disclaimer: The course entry requirements above are for 2022 Admission.
View transparency admission information
English language requirements
IELTS overall score of 7.0. Individual score of 6.0 in all tests.
Inherent requirement
There are essential components of a course or unit that demonstrate the capabilities, knowledge and skills to achieve the core learning outcomes of the course or unit. Learn more about inherent requirements and how they affect you, and explore the requirements for your course.
Pathways
Further study
Graduates of this program may be eligible to progress to a Doctor of Education or a Doctor of Philosophy.
Fees
Course costs
Average first year fee*
$3984 Both CSP and FEE
$18672 Fee-paying
All costs are calculated using current rates and are based on a full-time study load of 40 credit points (normally 4 units) per semester.
A student's annual fee may vary in accordance with:
the number of units studied per semester;
the choice of major or specialisation; and
elective units.
The University reviews fees annually.
Payment options
You should be able to concentrate on getting good marks instead of worrying about how you'll pay your fees. We have a number of options that can help you ease the financial burden, including government assistance, scholarships and income support.
Scholarships
You could be eligible for one of the hundreds of scholarships we award each year to help students from across the university with the cost of studying, accommodation or overseas study opportunities. Some of our scholarships are awarded on the basis of merit, but these aren't just for the academically gifted; ACU also recognises excellence in community engagement and leadership. We also offer a range of scholarships for those who may be struggling financially or who have faced other barriers to accessing education.
Staff Profile
Dr Christopher M. Branson
Professor of Educational Leadership, Faculty of Education and Arts, ACU Brisbane
Professor Christopher Branson holds the Professorial Chair of Educational Leadership and is the Director of Catholic Leadership in the La Salle Academy at ACU. Professor Branson has an extensive background in teaching and leadership having moved into the tertiary education sector after more than 30 years of experience in Australian schools and school systems as a teacher, head of department, pastoral coordinator, deputy principal, principal, educational consultant and supervisor of schools. This move to tertiary education followed the international recognition and adoption of the outcomes generated by his doctoral and postdoctoral research into how personal values influence the leadership behaviours of school principals.
Professor Branson's ensuing academic activities extended this research into issues aligned with the theoretical foundations of leadership, ethical leadership, leadership of organisational change, human resource management, leadership for social justice, and organisational culture. He is the author of three books and numerous chapters and articles published in both Australian and international books and journals.
Testimonial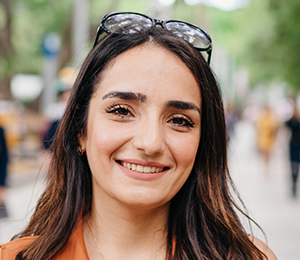 "I believe in education and its power to change the world and this course is giving me the knowledge and skills to serve my mission with love and authenticity. Every child has the right to an education. My goals are to take what I am learning at ACU with the hope of inspiring and providing a better learning opportunity for children and women in my community."
Hanar
Educational leadership graduate