Graduate Diploma in Public Health
Course information for - 2024 entry
Offered at 1 locations
Duration

1 year full-time or equivalent part-time

Fees (first year)*

$22298 Fee-paying

Start dates

Semester 1 intake: Beginning February 2024

Applications open August 2023

Midyear (Semester 2) intake: Beginning July 2024

Applications open April 2024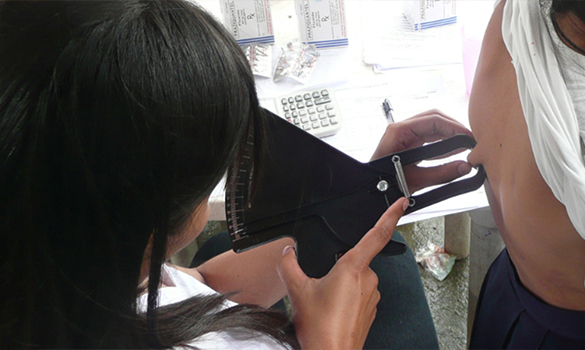 ACU's Graduate Diploma in Public Health equips graduates with advanced knowledge, understanding and skills in public health to improve population health and well-being. The course prepares graduates to practice with a community, national or global focus, and with an ethical, social justice perspective.
On successful completion of the course, graduates should be able to demonstrate advanced knowledge across major subject areas within public health; analyse and utilise best available evidence to support public health action; and demonstrate skills needed to critique and implement a range of public health interventions.
Articulation from this course into the Master of Public Health program is available.
ACU strongly encourages students to be fully vaccinated. With our industry and community placement partners requiring vaccination, and with public health orders regularly changing - students can avoid interruption to their studies, placement and graduation requirements by becoming fully vaccinated.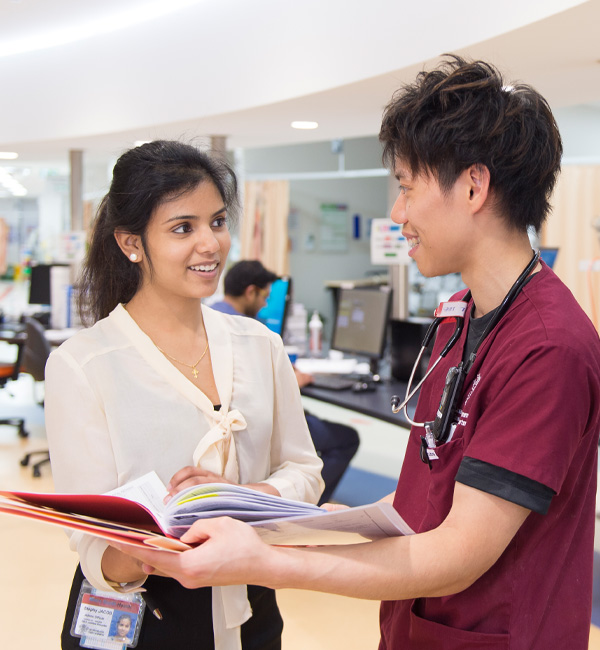 Careers
A wide range of career opportunities are available to graduates of Public Health programs in Australia. According to a recent public health workforce study, these opportunities are typically within the public or not-for-profit sector; however, one-quarter of postgraduate public health graduates are employed in the private sector.
Approximately half of all postgraduate public health graduates are employed within the health sector, with others finding opportunities within education, government and services sectors.
Managerial, analytical and program-/project-based roles are common destinations for postgraduate public health graduates. For many health practitioners, particularly medical practitioners or registered nurses, a postgraduate public health degree expands their career opportunities within their existing field (eg different roles or modes of practice).
Course details
AQF framework
Graduate Diploma - AQF Level 8
Additional course information
ACU's Graduate Diploma in Public Health program is distinguished by:
Study options and flexibility to meet the needs of postgraduate students who are also working; for example, full-/part-time study, on-campus or online study mode, intensive unit teaching schedules (including weekends);
A curriculum designed with reference to Australian and international conceptual frameworks for public health;
A focus on illustrating theory with relevant, practical examples of established and emergent public health issues and contemporary social issues with substantial health impacts, such as family violence, homelessness and cyber-/workplace bullying;
Assessment tasks designed to simulate practice-relevant data, situations, problems or issues, with students assessed on their responses as public health practitioners;
An articulation option from this program into the ACU Master of Public Health. Successful completion of all units in this program allows articulation into second-year Master of Public Health studies, with a choice of completion via the Research Pathway (involving additional research training and preparation of a minor research thesis) or by Capstone Pathway (involving a practice-based project or other approved fieldwork/project/experience). Students articulating into the Master of Public Health from this program may also chose to undertake the Global Health & Advocacy specialisation;
Alignment of public health's professional values with ACU's Mission; for example, striving to achieve prevention of illness and improved, equitable health outcomes for all people (public health practice) with the pursuit of the dignity of the human person and the common good (ACU's Mission).
Entry requirements
An applicant must also comply with the Admission to Coursework Programs Policy .
International students need to meet the English Language Proficiency requirements as defined in the Admission to Coursework Programs Policy .
To be eligible for admission to the course, an applicant must have:
a Bachelor degree (or higher) or equivalent.
Disclaimer: The course entry requirements above are for 2024 Admission.
English language requirements
Applicants require an academic IELTS minimum overall score of 6.5 (with a minimum score of 6.0 in all bands), or an equivalent acceptable test score as outlined in the Admission to Coursework Programs Policy (see English Language Proficiency).
Pathways
Further study
Graduate Diploma in Public Health students may articulate into the Master of Public Health program. Graduates may also progress to a research degree (eg ACU Master of Health Sciences Research).
Fees
Course costs
Average first year fee*
$22298 Fee-paying
All costs are calculated using current rates and are based on a full-time study load of 40 credit points (normally 4 units) per semester.
A student's annual fee may vary in accordance with:
the number of units studied per semester;
the choice of major or specialisation; and
elective units.
The University reviews fees annually.
A 10% rebate on fees will be offered to domestic ACU graduates (from any faculty) enrolling in full fee-paying postgraduate studies in the Faculty of Health Sciences. Conditions apply.
Payment options
You should be able to concentrate on getting good marks instead of worrying about how you'll pay your fees. We have a number of options that can help you ease the financial burden, including government assistance, scholarships and income support.
Scholarships
You could be eligible for one of the hundreds of scholarships we award each year to help students from across the university with the cost of studying, accommodation or overseas study opportunities. Some of our scholarships are awarded on the basis of merit, but these aren't just for the academically gifted; ACU also recognises excellence in community engagement and leadership. We also offer a range of scholarships for those who may be struggling financially or who have faced other barriers to accessing education.