Graduate Certificate in Supervision
Course information for - 2024 entry
Offered at 1 locations
Study mode

Online

Duration

1 year part-time

Fees (first year)*

$7900 Fee-paying

Start dates

Semester 1 intake: Beginning February 2024

Applications open August 2023

Midyear (Semester 2) intake: Beginning July 2024

Applications open April 2024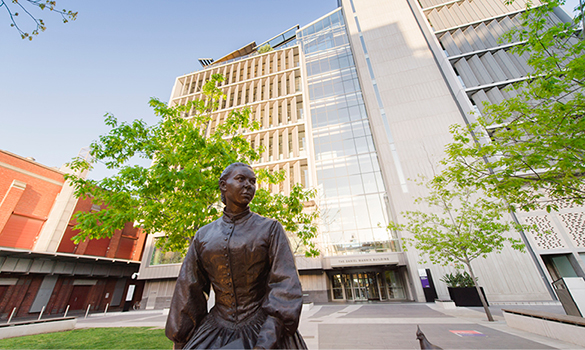 Supervision is the discipline of enabling professional practitioners—including social workers, counsellors, spiritual directors, ministers, principals—to reflect on their practice, become mindful of their blind spots, gain ever-deepening insight, and become open to opportunities for personal and professional growth. The Australian Association of Supervision speaks of supervision "as a contractual, relational, collaborative process, which facilitates the ethical and professional practice of the supervisee."
Supervisors not only require practical skills, but also need to develop a framework within which to understand their practice of supervision. This framework must emerge from authentic, ongoing and critical self-reflection, engage contemporary psychological paradigms responsibly, be situated within clear and overt ethical boundaries, and take into account the meaning-making dimension of human beings—spirituality.
The Graduate Certificate in Supervision enables you to develop basic knowledge, understanding and skills suited to the ethical, self-aware and safe practice of supervision in any number of fields, including health, education and social service settings.
ACU strongly encourages students to be fully vaccinated. With our industry and community placement partners requiring vaccination, and with public health orders regularly changing - students can avoid interruption to their studies, placement and graduation requirements by becoming fully vaccinated.
Professional recognition
Graduates may be eligible to apply for membership of the Australian Association of Supervision.
Careers
Graduates of this course are suitable to work in various organisations and contexts, the Church, education, health, aged care, social services, and aid and development.
Course details
AQF framework
Graduate Certificate - AQF Level 8
Entry requirements
An applicant must comply with the Admission to Coursework Programs Policy .
To be eligible for admission to the course, an applicant must have completed a Bachelor degree in any discipline.
Disclaimer: The course entry requirements above are for 2024 Admission.

Adjustment factors
If you're currently completing Year 12 you may be eligible for adjustment factors that can boost your rank and help you get into your desired course.
Adjustment factors may be applied to your TAC application if you study particular subjects, attend schools geographically close to our campuses or in certain regional areas, apply as an elite athlete or performer or meet certain other criteria.
Fees
Course costs
Average first year fee*
$7900 Fee-paying
Payment options
You should be able to concentrate on getting good marks instead of worrying about how you'll pay your fees. We have a number of options that can help you ease the financial burden, including government assistance, scholarships and income support.
Scholarships
You could be eligible for one of the hundreds of scholarships we award each year to help students from across the university with the cost of studying, accommodation or overseas study opportunities. Some of our scholarships are awarded on the basis of merit, but these aren't just for the academically gifted; ACU also recognises excellence in community engagement and leadership. We also offer a range of scholarships for those who may be struggling financially or who have faced other barriers to accessing education.