Graduate Certificate in Religious Education
Course information for - 2024 entry
Offered at 1 locations
Duration

0.5 year full-time or equivalent part-time

Fees (first year)*

$7900 Fee-paying

Start dates

Semester 1 intake: Beginning February 2024

Applications open August 2023

Midyear (Semester 2) intake: Beginning July 2024

Applications open April 2024
Please confirm your specific accreditation requirements with your local diocese/employer as each diocese has slightly different requirements.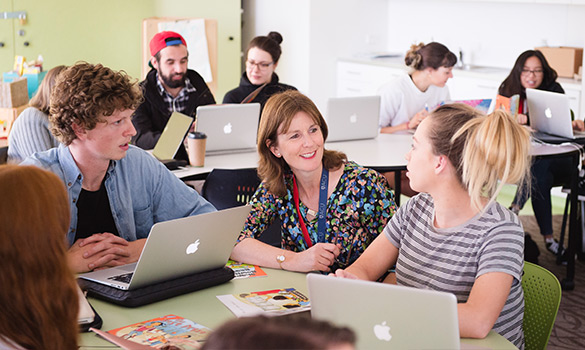 Build on your primary or secondary education qualifications to gain the skills and obtain the necessary accreditation to teach religious education in Catholic schools or church organisations.
The Graduate Certificate in Religious Education provides the basic certification, fundamental knowledge, skills and competencies needed to teach religious education.
Note: This course, on its own, does not lead to a teaching qualification.
ACU strongly encourages students to be fully vaccinated. With our industry and community placement partners requiring vaccination, and with public health orders regularly changing - students can avoid interruption to their studies, placement and graduation requirements by becoming fully vaccinated.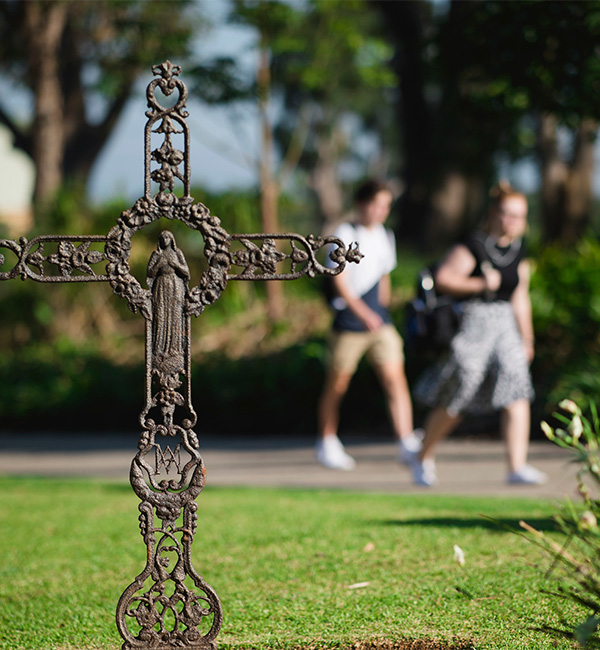 Professional recognition
The Graduate Certificate in Religious Education provides qualified primary and secondary teachers with the accreditation necessary to teach religious education. Please contact your local diocese/employer to confirm your specific accreditation requirements to ensure you complete the required combination of units. Each diocese has slightly different requirements.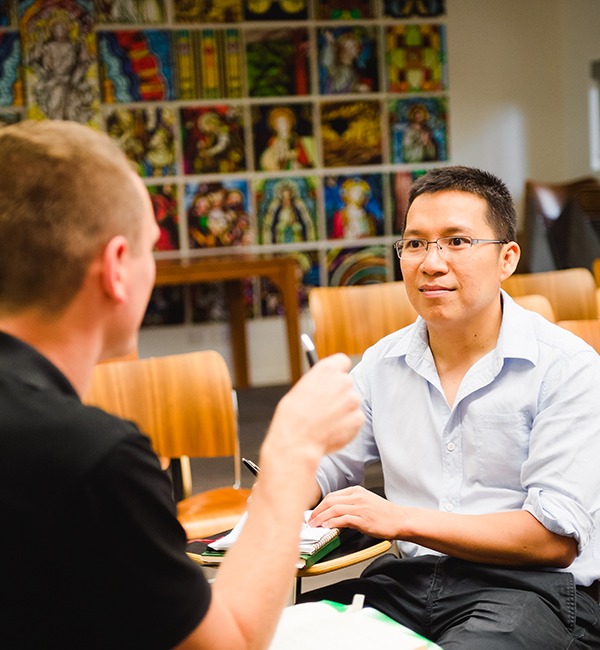 Careers
Our graduates have pursued careers in:
Course details
AQF framework
Graduate Certificate - AQF Level 8
Additional course information
Units in this course are offered fully online, with campus and onsite options available. Please contact the Course Administrator for further details – ftp.pg@acu.edu.au.
Entry requirements
An applicant must also comply with the Admission to Coursework Programs Policy.
To be eligible for admission to the course, an applicant must have completed a Bachelor degree or an equivalent or recognised teaching qualification.
Disclaimer: The course entry requirements above are for 2024 Admission. Disclaimer: The course entry requirements above are for 2023 Admission.
English language requirements
Overall score: 6.5 Individual score of: 6.0 in all tests
Pathways
Further study
The Graduate Certificate in Religious Education provides entry, as well as advanced standing (up to four units of credit), into the Master of Religious Education .
Fees
Course costs
Average first year fee*
$7900 Fee-paying
All costs are calculated using current rates and are based on a full-time study load of 40 credit points (normally 4 units) per semester.
A student's annual fee may vary in accordance with:
the number of units studied per semester;
the choice of major or specialisation; and
elective units.
The University reviews fees annually.
Payment options
You should be able to concentrate on getting good marks instead of worrying about how you'll pay your fees. We have a number of options that can help you ease the financial burden, including government assistance, scholarships and income support.
Scholarships
You could be eligible for one of the hundreds of scholarships we award each year to help students from across the university with the cost of studying, accommodation or overseas study opportunities. Some of our scholarships are awarded on the basis of merit, but these aren't just for the academically gifted; ACU also recognises excellence in community engagement and leadership. We also offer a range of scholarships for those who may be struggling financially or who have faced other barriers to accessing education.
Staff Profile
Dr Peter Ivers
Senior Lecturer, Religious Education
Dr Peter Ivers is based on the McAuley (Brisbane) campus of Australian Catholic University (ACU) and has experience in a variety of leadership roles in different settings.
Before coming to ACU on a full-time basis, he worked as the Assistant Principal (Senior Years) at St Eugene College (a prep to Year 12 college) in the Archdiocese of Brisbane. He also worked for many years as the Assistant Principal (Religious Education). At the diocesan level, Peter has held senior roles in Brisbane, Rockhampton and Sydney, working both with Catholic schools and in contexts beyond Catholic schools.
In 2010, Peter completed his doctoral studies through the Centre for Innovation in Education at the Queensland University of Technology. His doctoral work investigated the emergence of educational discourses on religious education in the Archdiocese of Brisbane between 1984 and 2005.
Peter worked as a sessional lecturer at ACU for a number of years and has interests in both religious education and leadership studies. He has a particular interest in online learning platforms.
He currently teaches graduate and postgraduate units in religious education in the following areas: history and theories of religious education, religious education curriculum, social justice, spirituality and partnerships in religious education
Dr Janine Luttick
Lecturer, Biblical Studies
Dr Janine Luttick is a lecturer in biblical studies at Australian Catholic University (ACU), in the Faculty of Theology and Philosophy. Much of her teaching is with pre-service education students and post-graduate students, particularly teachers as well as other professional people working in and for the Church. Her current research interest is the representations of children in the Bible and in the material culture and literature of the ancient world. Janine also undertakes research in the field of biblical hermeneutics, including its application in the formation of teachers for Catholic schools.
Before taking up this teaching role, Janine completed a PhD at ACU. Her dissertation considered the story of the raising of Jairus' daughter in Mark's gospel by examining the role of the body in Mark's gospel and the function of depictions of females' bodies in Judaism and Greco-Roman culture in the first century CE. Prior to the PhD, Janine completed a research masters degree at Monash University, at the Centre for Jewish Civilization, in which she studied the understanding of ancient Jewish purity law in modern interpretations of the healing of the leper and the bleeding woman in Mark's gospel.
In addition to undertaking academic studies, Janine has worked in various roles within Catholic education in Melbourne for the past twenty-eight years, in schools and education offices. She has recently completed a role in the governance of a Catholic secondary school for a girls' school.