Graduate Certificate in Data Science
Course information for - 2024 entry
Offered at 1 locations
Duration

0.5 year full-time or equivalent part-time

Fees (first year)*

$14000 Fee-paying

Start dates

Semester 1 intake: Beginning February 2024

Applications open August 2023

Midyear (Semester 2) intake: Not available
The Graduate Certificate in Data Science is also an Exit Award from the Master of Information Technology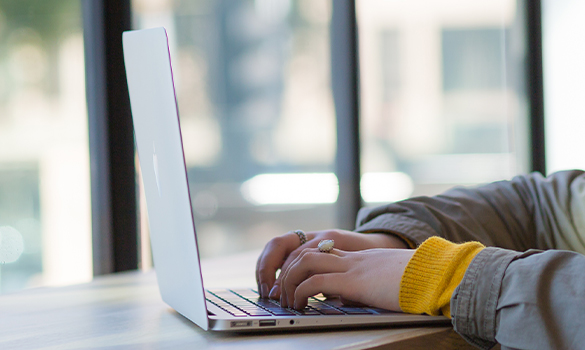 Data is the new currency in industry and across the business world. The Graduate Certificate in Data Science teaches you the fundamental knowledge and hands on skills to extract meaningful insights and value from data. You'll be introduced to programming language Python, learn key techniques and popular tools in data science, machine learning, artificial intelligence, and database design and implementation.
Made up of units accredited by the Australian Computer Society (ACS) and with Microsoft Azure Data Fundamentals certification incorporated into the units, the Graduate Certificate in Data Science brings real-world scenarios and applications into the classroom to ensure you're job ready while also preparing you to articulate into the Master of Information Technology if you wish to further your study. All our units are embedded with the United Nations sustainable goals and units from this course can count towards a data science specialisation in the MBA.
Top 2% universities worldwide

Top 10 Catholic universities globally

Top 40 young universities worldwide
ACU strongly encourages students to be fully vaccinated. With our industry and community placement partners requiring vaccination, and with public health orders regularly changing - students can avoid interruption to their studies, placement and graduation requirements by becoming fully vaccinated.
Course details
AQF framework
Graduate Certificate - AQF Level 8
Entry requirements
An applicant must also comply with the Admission to Coursework Programs Policy.
To be eligible for admission to the course, an applicant must have completed the following prerequisites:
Equivalent of an Australian Bachelor's degree in any discipline; or
At least two years' industry experience in a relevant role.
International students need to meet the English Language Proficiency requirements as defined in the Admission to Coursework Programs Policy.
Disclaimer: The course entry requirements above are for 2024 Admission.
Pathways
Further study
The Graduate Certificate in Data Science articulates into the Master of Information Technology.
Fees
Course costs
Average first year fee*
$14000 Fee-paying
All costs are calculated using current rates and are based on a full-time study load of 40 credit points (normally 4 units) per semester.
A student's annual fee may vary in accordance with:
the number of units studied per semester;
the choice of major or specialisation; and
elective units.
The University reviews fees annually.
Payment options
You should be able to concentrate on getting good marks instead of worrying about how you'll pay your fees. We have a number of options that can help you ease the financial burden, including government assistance, scholarships and income support.
Scholarships
You could be eligible for one of the hundreds of scholarships we award each year to help students from across the university with the cost of studying, accommodation or overseas study opportunities. Some of our scholarships are awarded on the basis of merit, but these aren't just for the academically gifted; ACU also recognises excellence in community engagement and leadership. We also offer a range of scholarships for those who may be struggling financially or who have faced other barriers to accessing education.
Staff Profile
Dr Walayat Hussain
Head of the Discipline of Information Technology, Peter Faber Business School
Dr Walayat Hussain is currently the Head of the Discipline of Information Technology at Peter Faber Business School. He has an academic and industry experience of more than 17 years. Before joining the ACU, he was a Lecturer at Victoria University Melbourne, lecturer and a Post-doctoral Research Fellow at the University of Technology Sydney for seven years. He worked as an Assistant Professor and postgraduate program coordinator at the department of Computer Science at BUITEMS University for many years. He holds a PhD, Master, Postgraduate Diploma, and Bachelor's (Hons.) degrees in Computing and Information Systems from the UTS, AIT, BUITEMS, and Hamdard University.
Walayat has developed and revitalised multiple postgraduate and undergraduate subjects of Information Systems and has taught more than 30 subjects to undergraduate and postgraduate students. He has supervised several research students as the principal and co-supervisor to completion. Walayat's research areas are Service Computing, Business Intelligence, AI, Information Systems, Computational Intelligence, Machine Learning, and Decision Support Systems. He has contributed to theory and application and developed a new approach for making an optimal informed decision in complex systems. He has published more than 74 high-quality research documents.
Dr Mehdi Rajaeian
Lecturer, Peter Faber Business School
Dr Mehdi Rajaeian leads the Data Analytics stream in the Peter Faber Business School and teaches a variety of IT subjects such as Database Design, Data Analytics & Visualisation, Data Mining and Big Data. He is also engaged with industry through providing IT consultancy services. Dr Rajaeian has 15 years of academic work experience. Before his academic career Dr Rajaeian has worked in IT industry as System Analyst and IT Project Manager. His research interests include data analytics, decision support systems, IT Sourcing Strategies, Technology Adoption, and social and personal impacts of IT. Dr Rajaeian has completed a PhD in Information Systems at University of Southern Queensland, a MBA and a Bachelor of Industrial Engineering at Sharif University of Technology.