Graduate Certificate in Catholic Studies
Course information for - 2023 entry
Offered at 2 locations
Study mode

Attendance, Online

Duration

0.5 year full-time or equivalent part-time

Fees (first year)*

$7900 Fee-paying

Start dates

Semester 1 intake: Not available

Midyear (Semester 2) intake: Beginning July 2023

Applications open April 2023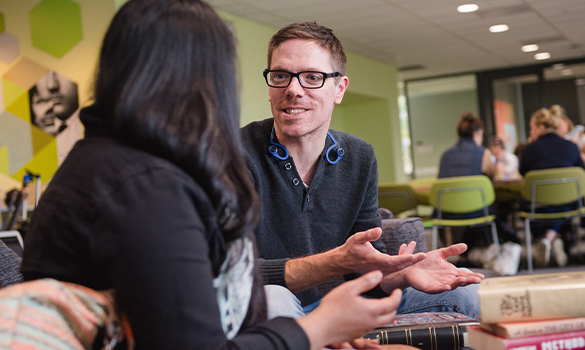 The Graduate Certificate in Catholic Studies is designed to help you develop an understanding of the theological concepts that are fundamental to the Catholic faith, and the core principles and practices for teaching religious education. The course was developed in consultation with the Catholic education sector to meet the specific requirements for accreditation to teach religious education in Catholic schools, in accordance with the existing Catholic Education Commission Victoria (CECV) Accreditation Policy.
Accreditation requirements differ locally and we recommend you check requirements with your local diocese.
ACU strongly encourages students to be fully vaccinated. With our industry and community placement partners requiring vaccination, and with public health orders regularly changing - students can avoid interruption to their studies, placement and graduation requirements by becoming fully vaccinated.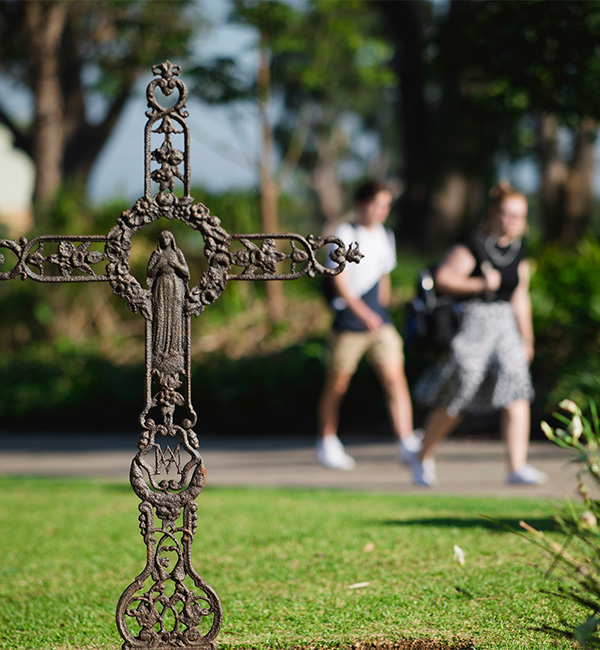 Careers
Our graduates have pursued careers in:
Course details
Course structure
To complete the Graduate Certificate in Catholic Studies, a student must complete 40 credit points (cp).
Sample program map
Year - Study period
Unit 1
Unit 2
Unit 3
Unit 4
Unit 5

Year 1

THBS562 Introducing the Scriptures

THCT564 Introducing Church Life

OR

EDNE600 Faith Formation and the New Evangelisation




EDRE526 Introducing Religious Education

THCT563 Introducing Theology

OR

EDNE601 Creating Centres of the New Evangelisation Catholic Schools Parishes and Church Ministries
This is a sample program only and units will vary depending on your campus and mode of study. Please refer to the handbook for the prerequisite units and the current listing.
Note: Program maps may vary when offered under partnership agreements. Please contact the course coordinator for further information.
AQF framework
Graduate Certificate - AQF Level 8
Entry requirements
An applicant must also comply with the Admission to Coursework Programs Policy .
To be eligible for admission to the course, an applicant must have completed a Bachelor degree or an equivalent and recognised teaching qualification.
Disclaimer: The course entry requirements above are for 2023 Admission. Refer to your relevant Tertiary Admission Centre website for future years' entry requirements.
Fees
Course costs
Average first year fee*
$7900 Fee-paying
* indicative only.
All costs are calculated using current rates and are based on a full-time study load of 40 credit points (normally 4 units) per semester.
A student's annual fee may vary in accordance with:
the number of units studied per semester;
the choice of major or specialisation; and
elective units.
The University reviews fees annually.
Payment options
You should be able to concentrate on getting good marks instead of worrying about how you'll pay your fees. We have a number of options that can help you ease the financial burden, including government assistance, scholarships and income support.
Scholarships
You could be eligible for one of the hundreds of scholarships we award each year to help students from across the university with the cost of studying, accommodation or overseas study opportunities. Some of our scholarships are awarded on the basis of merit, but these aren't just for the academically gifted; ACU also recognises excellence in community engagement and leadership. We also offer a range of scholarships for those who may be struggling financially or who have faced other barriers to accessing education.