Diploma in Languages
Course information for - 2024 entry
Offered at 1 locations
Duration

2 years part-time

VTAC code

1200310421

ATAR

50.00 for Online

Fees (first year)*

$2220 CSP

Start dates

Semester 1 intake: Beginning February 2024

Applications open August 2023

Midyear (Semester 2) intake: to be advised
This course is available to international applicants who hold a valid visa. International applicants requiring a student visa, cannot apply for this course as a stand-alone course for the purposes of attaining a student visa.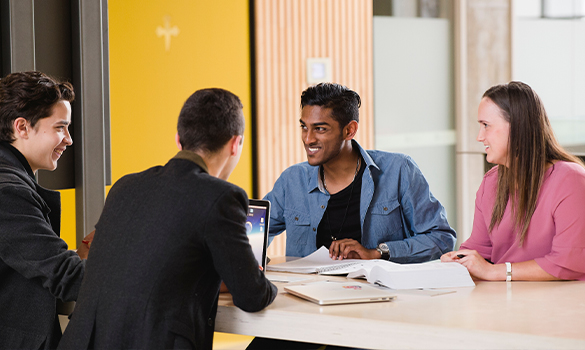 Give yourself a professional edge by adding Italian or Spanish to your skillset. As an ACU graduate with fluency in an additional language, you will position yourself for success in today's competitive global employment market. As well as language skills, you will have a deeper understanding of intercultural communication and possess the ability to interact and negotiate appropriately and respectfully across a range of cultures.
ACU offers undergraduate students across all faculties the opportunity to complete a Diploma in Languages in conjunction with an ACU undergraduate degree so that you graduate with a bachelor degree and a diploma in the same timeframe. The course is part-time, so you take one language unit in any study period. Units are offered in Professional Term 1, Semester 1 and Semester 2.
The diploma is open to members of the university and to the community, and individual language units can also be taken on a non-award basis.
The Diploma in Languages focuses on developing communicative language and intercultural communication skills through active practice.
ACU strongly encourages students to be fully vaccinated. With our industry and community placement partners requiring vaccination, and with public health orders regularly changing - students can avoid interruption to their studies, placement and graduation requirements by becoming fully vaccinated.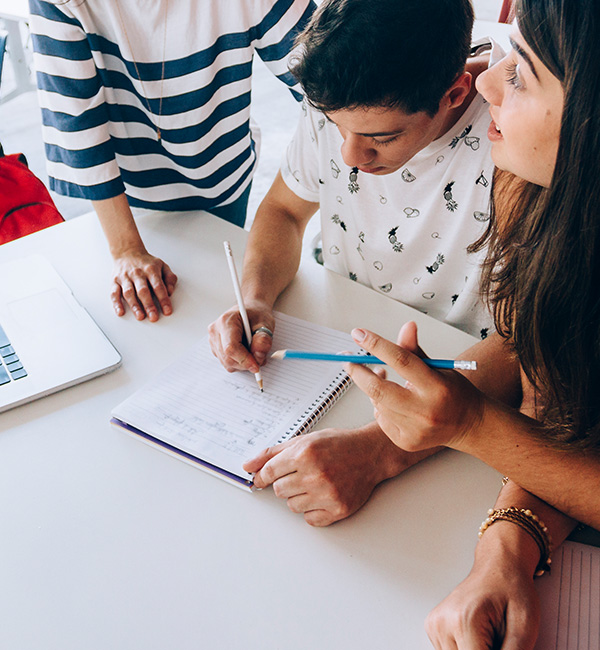 Careers
The course is designed for those intending to follow careers in:
international development
diplomacy
international business
public health
education
social services
government and non-government organisations
church ministry
not-for-profit organisations
Course details
AQF framework
Diploma - AQF Level 5
Entry requirements
An applicant must also comply with the Admission to Coursework Programs Policy.
To be eligible for admission to the course, an applicant must:
be enrolled in an ACU bachelor degree; or
have completed the equivalent of year 12 level with the ACU minimum eligibility rank for Diploma programs; or gained entry via an alternative pathway as approved by ACU.
International students need to meet the English Language Proficiency requirements as defined in the Admission to Coursework Programs Policy.
Disclaimer: The course entry requirements above are for 2024 Admission.
View transparency admission information
English language requirements
Overall score: 6.0. Individual score of 5.5 in all tests.
Pathways
Pathways into course for applicants with previous study and/or life experience
Work experience - A Selection Rank can be calculated based on your work experience - you need to document all of your experience and provide supporting documentation.
Fees
Course costs
Average first year fee*
$2220 CSP
All costs are calculated using current rates and are based on a full-time study load of 40 credit points (normally 4 units) per semester.
A student's annual fee may vary in accordance with:
the number of units studied per semester;
the choice of major or specialisation; and
elective units.
The University reviews fees annually.
Payment options
You should be able to concentrate on getting good marks instead of worrying about how you'll pay your fees. We have a number of options that can help you ease the financial burden, including government assistance, scholarships and income support.
Scholarships
You could be eligible for one of the hundreds of scholarships we award each year to help students from across the university with the cost of studying, accommodation or overseas study opportunities. Some of our scholarships are awarded on the basis of merit, but these aren't just for the academically gifted; ACU also recognises excellence in community engagement and leadership. We also offer a range of scholarships for those who may be struggling financially or who have faced other barriers to accessing education.
How to apply
Domestic applicants
ACU Online MT
VTAC code 1200310421
Direct application
Apply now