Diploma in Information Technology
Course information for - 2024 entry
Offered at 1 locations
Duration

1 year full-time or equivalent part-time

CRICOS Code

106765G

IELTS

Overall score: 6.0 Individual score of: 5.5 in all tests

Fees (first year)*

$29664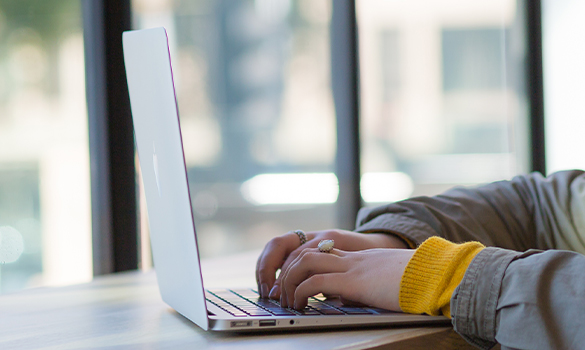 Prepare for an IT career in an ever-changing and booming industry. The Diploma in Information Technology is an important stepping-stone to achieve your career and study goals. Students who undertake a Diploma in Information Technology will be able to gain credit for up to the first year of study and articulate into the second year of many of the bachelor degrees in IT at ACU, or exit with the Diploma in Information Technology as a standalone qualification.
Not only does our Diploma in Information Technology have lower entry requirements than our bachelor degree, but it will help you to develop skills needed to succeed in more advanced tertiary study.
Our Diploma in Information Technology provides domestic students with a Commonwealth supported place (CSP-funded), and will help you achieve your goals.
We are here to support you from start to finish whether you have just finished Year 12 or finished years ago. We ensure smaller class sizes, offer tailored support as you transition to university study, and provide a range of student services to help you succeed.
Top 2% universities worldwide

Top 10 Catholic universities globally

Top 40 young universities worldwide
ACU strongly encourages students to be fully vaccinated. With our industry and community placement partners requiring vaccination, and with public health orders regularly changing - students can avoid interruption to their studies, placement and graduation requirements by becoming fully vaccinated.
Course details
AQF framework
Diploma - AQF Level 5
Entry requirements
International applicants
If you're an international applicant you'll need the equivalent of an Australian Year 12 Certificate.
Find the equivalent qualification for your country
You'll also need to comply with the Admission to Coursework Programs Policy , including the English Language Proficiency requirements.
If you're an international student completing one of the following qualifications, you will need to apply for admission through your local Tertiary Admission Centre (TAC) and be assessed on your performance in these studies (i.e. your ATAR or equivalent):
an Australian Year 12 qualification (either outside or in Australia)
an International Baccalaureate (IB) Diploma
a New Zealand National Certificate of Educational Achievement (NCEA) Level 3.
English language requirements
International applicants need to meet the English Language Proficiency requirements as defined in the Admission to Coursework Programs Policy.
This states the requirements as:
IELTS: Overall score: 6.0 Individual score of: 5.5 in all tests
PTE : 50 with a minimum of 42 in all four communicative skills
TOEFL: Internet based total of 60: minimum 18 in writing, 8 in reading, 16 in speaking and 7 in listening
ACU English Language Test: C (60-64%)
CAE: Overall CAE: 169 Individual score of at least 162 in all tests.
Adjustment factors
If you're currently completing Year 12 you may be eligible for adjustment factors that can boost your rank and help you get into your desired course.
Adjustment factors may be applied to your TAC application if you study particular subjects, attend schools geographically close to our campuses or in certain regional areas, apply as an elite athlete or performer or meet certain other criteria.
Pathways
Pathways into course for international applicants
International students who are enrolled in an English language course may be eligible for a pathway into the Diploma in Information Technology on successful completion of the course.
Further study
Students who complete the Diploma in Information Technology may apply for entry into the Bachelor of Information Technology. It may also provide a pathway into a range of double degrees.
Fees
Course costs
Unit fee: $3708
Average first year fee: $29664
Estimate total cost: $29664
Payment options
You should be able to concentrate on getting good marks instead of worrying about how you'll pay your fees. We have a number of options that can help you ease the financial burden, including government assistance, scholarships and income support.
Scholarships
You could be eligible for one of the hundreds of scholarships we award each year to help students from across the university with the cost of studying, accommodation or overseas study opportunities. Some of our scholarships are awarded on the basis of merit, but these aren't just for the academically gifted; ACU also recognises excellence in community engagement and leadership. We also offer a range of scholarships for those who may be struggling financially or who have faced other barriers to accessing education.
Staff Profile
Dr Haifeng Shen
Associate Professor and the Discipline Leader of Information Technology, Peter Faber Business School
Dr Haifeng Shen is an Associate Professor of Information Technology in the Peter Faber Business School at Australian Catholic University (ACU). Before joining ACU in 2019, he had been a Lecturer/Senior Lecturer in the School of Computer Science, Engineering and Mathematics at Flinders University in Australia since 2009 and an Assistant Professor in the School of Computer Science and Engineering at Nanyang Technological University in Singapore from 2003 to 2009. Dr Shen also has over six years working experience in industry as a software engineer, computer system administrator and programmer before becoming an academic.
Dr Kamanashis Biswas
Lecturer in Information Technology, Peter Faber Business School
Dr Kamanashis Biswas is a Lecturer in Information Technology at Peter Faber Business School. He is also an adjunct lecturer at School of ICT, Griffith University. Before starting his role at ACU, he worked as an Associate Lecturer at Griffith University for one and half years. He also worked as a faculty at Daffodil International University, Bangladesh for about four and half years. His research interests include blockchain technology, design and development of lightweight security protocols, energy efficient and secure routing, intrusion detection systems, security issues in MANETs and WSNs. He has published more than 50 peer reviewed papers in various journals and conferences including IEEE, ACM, Springer and Elsevier.