Bachelor of Youth Work
Course information for - 2023 entry
Offered at 2 locations
Study mode

Multi-mode

Duration

3 years full-time or equivalent part-time

CRICOS Code

084316G

IELTS

6.0 overall score (Individual score of 6.0 in writing and speaking, and 5.5 in listening and reading)

Fees (first year)*

$25568

Start dates

February 2023, July 2023, February 2024, July 2024, February 2025, July 2025
Want to make a difference in the lives of young people? Youth workers improve young people's social and personal development, helping them establish a voice and sense of place in their communities.
This course responds to a community need for highly trained youth workers to work with young people. It's an inclusive program that will provide you with both theoretical insights and the practical skills needed to become an effective and empathetic youth worker.
Study with us to empower the vulnerable and make a positive difference.
ACU strongly encourages students to be fully vaccinated. With our industry and community placement partners requiring vaccination, and with public health orders regularly changing - students can avoid interruption to their studies, placement and graduation requirements by becoming fully vaccinated.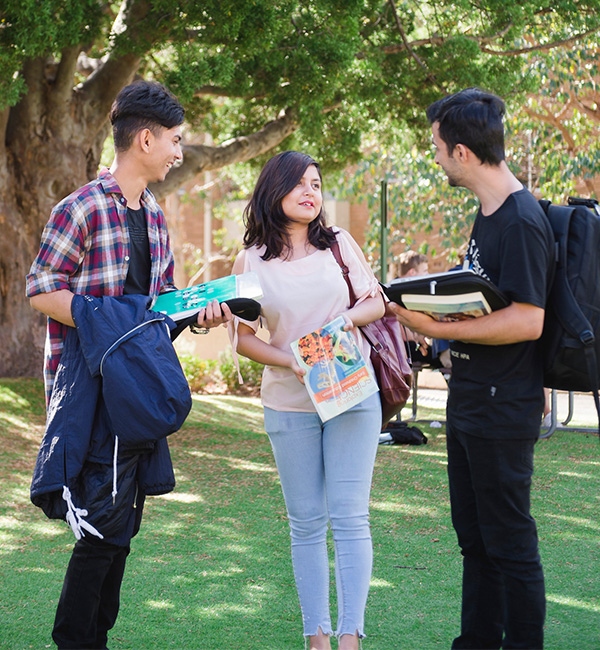 Professional experience
You will be required to complete 500 hours.
Work placement
You will gain practical, professional experience in youth work and make valuable connections in the sector by completing two field placements units.
In the first field placement (200 hours) you will have the opportunity to develop your emerging youth work skills in a supported, community-engaged environment.
In the second unit, you will complete 300 hours of field placement in an approved youth service or agency. In this final placement, you will engage comprehensively in the programs, service delivery and daily tasks of the host organisation.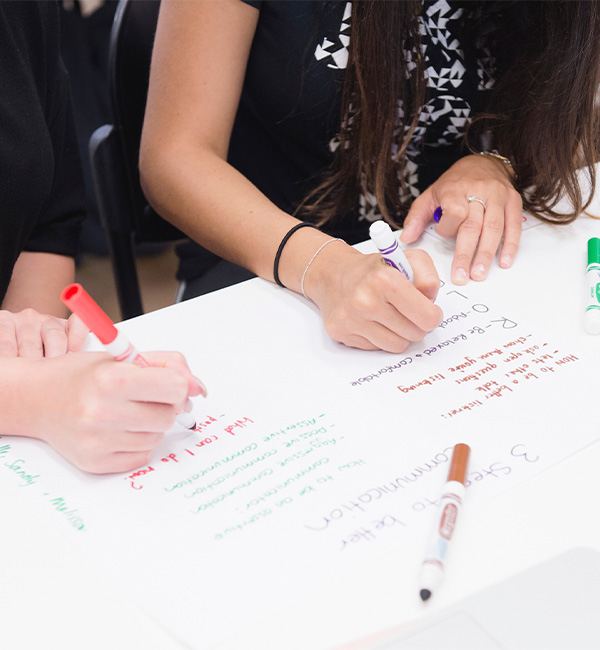 Careers
Our graduates have pursued careers in:
local government youth work
youth advocacy
youth and family mediation
student support officers in schools
youth counselling and welfare services
youth engagement
youth health education
youth liaison and outreach work
youth policy making
social work
Course details
Course structure
To complete the Bachelor of Youth Work, a student must complete 240 credit points (cp).
Sample program map
Year - Study period
Unit 1
Unit 2
Unit 3
Unit 4
Unit 5
Year 1 - Semester 1

YSED100 Knowing Young People

YSED103 Introduction to the Youth Sector

SOCS100 Introduction to Sociology

Elective 1
Year 1 - Semester 2

YSED104 The Developing Young Person

YSED105 Ethical Principles and Practice of Youth Work

HIST106 Australian Indigenous Peoples Past and Present

UNCC100 Self and Community: Exploring the Anatomy of Modern Society

or

PHCC102 Being Human

or

PHCC104 Ethics and the Good Life

Year 2 - Semester 1

YSED203 Building Relationships and Supporting Young People

YSED206 Youth Work Counselling

SOCS244 Difference and Diversity: Social and Sexual Health

Elective 2
Year 2 - Semester 2

YSED202 Field Placement 1

YSED204 Trauma Informed Practice

SOCS207 Meaning of Life: Researching Qualitatively

SOCS226 Global Youth Cultures

Year 3 - Semester 1

YSED302 Field Placement 2

YSED304 Working with Vulnerable Young People

UNCC300 Justice and Change in a Global World

or

PHCC320 The Just Society

Elective 3
Year 3 - Semester 2

YSED301 Youth Policy

YSED303 Community Development

Sociology unit
Elective 4
This is a sample program only and units will vary depending on your campus and mode of study. Please refer to the handbook for the prerequisite units and the current listing.
A blank cell indicates that there are no additional units required for that study period.
This is a sample program only and units will vary between states. Please refer to the handbook for the prerequisite units and the current listing.
AQF framework
Bachelor - AQF Level 7
Exit Points
Students who have successfully completed 40 cp of Youth Work units may exit with the Non-Award Certificate in Youth Work.
Students who meet the requirements for the Diploma in Youth Work may exit with that award.
Entry requirements
View transparency admission information
English language requirements
Overall score of 6.0. Individual score of 6.0 in writing and speaking, and 5.5 in listening and reading.
Adjustment factors
If you're currently completing Year 12 you may be eligible for adjustment factors that can boost your rank and help you get into your desired course.
Adjustment factors may be applied to your TAC application if you study particular subjects, attend schools geographically close to our campuses or in certain regional areas, apply as an elite athlete or performer or meet certain other criteria.
Pathways
Pathways into course for international applicants
Further study
Bachelor degree graduates may be eligible to progress to honours study in social sciences in the Bachelor of Arts Honours degree or and then to a range of postgraduate research programs e.g. Masters of Philosophy or PhD.
Fees
Course costs
Unit fee: $3196
Average first year fee: $25568
Estimate total cost: $76704
The tuition fees quoted above are for commencing students in the current year who undertake a normal full-time load. The Unit Fee is based on a 10cp unit. Fees are reviewed annually.
Tuition fees for continuing students may increase by up to 3 percent each year for the minimum duration of the course as provided on your electronic Confirmation of Enrolment (eCOE). Students who continue to study beyond the minimum duration will have the relevant annual commencing rate applied to their fees for subsequent study periods.
Payment options
You should be able to concentrate on getting good marks instead of worrying about how you'll pay your fees. We have a number of options that can help you ease the financial burden, including government assistance, scholarships and income support.
Scholarships
You could be eligible for one of the hundreds of scholarships we award each year to help students from across the university with the cost of studying, accommodation or overseas study opportunities. Some of our scholarships are awarded on the basis of merit, but these aren't just for the academically gifted; ACU also recognises excellence in community engagement and leadership. We also offer a range of scholarships for those who may be struggling financially or who have faced other barriers to accessing education.
How to apply
Deferment
Yes. See Defer your offer.
Students with a Student Visa will need to complete the program in minimum duration, study at least one subject on-campus each semester and must not undertake more than 33% of the program online.
Testimonial
"I enjoyed that all the lecturers and teachers were from the industry with firsthand knowledge of the sector. Being able to pick their brains about the industry put myself in a great position moving forward."
Mark
Youth work student