Bachelor of Nursing (Enrolled Nurses)
Course information for - 2023 entry
Offered at 6 locations
Study mode

Multi-mode

Duration

2 years full-time or equivalent part-time

CRICOS Code

086187F

IELTS

Overall score: 7.0Individual score of: 7.0 in all test sittings

Fees (first year)*

$30400

Start dates

February 2023, February 2024
Important Information for Ballarat and Melbourne applicants:
Domestic applicants with a Diploma of Nursing qualification should apply via VTAC for the Bachelor of Nursing (Later Year Entry) program on the Ballarat and Melbourne campuses.
International applicants who have successfully completed their Diploma of Nursing, should apply to ACU directly for the Bachelor of Nursing (Enrolled Nurses) on the Ballarat and Melbourne campuses.
If you are a diploma-qualified nurse and would like to boost your qualifications, this degree is for you. ACU graduate nurses are held in high regard for their clinical skills, quick thinking, and compassion. We're connected to an extensive range of hospitals and health care partners, so you will get the best opportunities for industry placements and future employment.
ACU strongly encourages students to be fully vaccinated. With our industry and community placement partners requiring vaccination, and with public health orders regularly changing - students can avoid interruption to their studies, placement and graduation requirements by becoming fully vaccinated.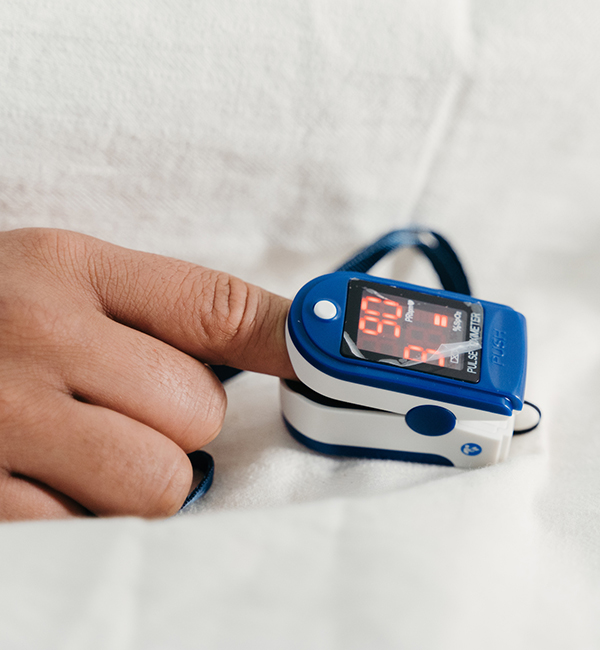 Professional experience
You will be required to complete at least 720 hours of professional experience.
Work placement
Students will undertake clinical placements as part of a variety of clinical units throughout the course in maternity hospitals and community facilities. As part of your course, you will be placed in a range of organisations to integrate the theory you learn with practical workplace experiences (placements).
Professional recognition
Eligible graduates can apply for registration as a registered nurse with the Australian Health Practitioner Regulation Agency (Ahpra). Please refer to the Registration Standards for Nursing and Midwifery on the Ahpra website .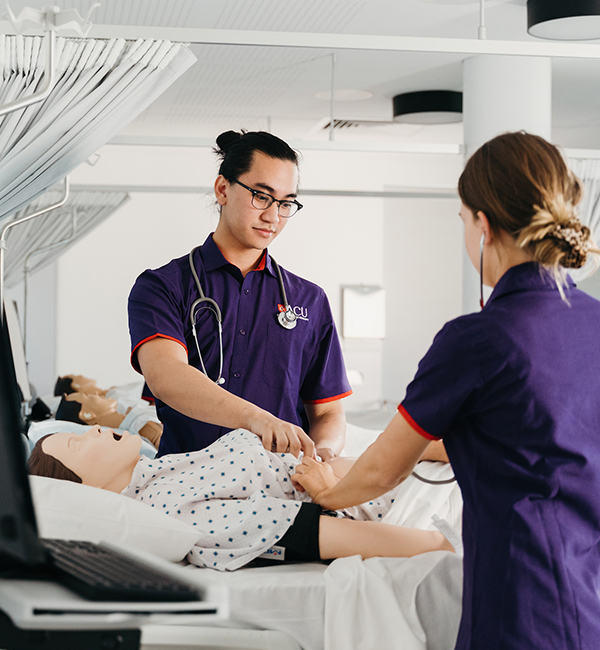 Careers
Our graduates have pursued careers in:
public hospitals
private hospitals
disability services
rehabilitation services
specialist centres
community health
residential aged care facilities
hospital emergency departments
local and state government health departments
not-for-profit organisations
mental health services
rural health services
Course details
Course structure
To complete the Bachelor of Nursing (Enrolled Nurses), a student must complete 160 credit points (cp).
Sample program map
Year - Study period
Unit 1
Unit 2
Unit 3
Unit 4
Unit 5
Year 1 - Semester 1

HLSC122 Evidence for Practice

NRSG258 Principles of Nursing: Surgical

NRSG263 Principles of Nursing Mental Health

NRSG264 Integrating Practice 3

Year 1 - Semester 2

BIOL122 Human Biological Science 2

HLSC220 Health Care Ethics

NRSG265 Principles of Nursing: Medical

NRSG267 Integrating Practice 4

Year 2 - Semester 1

UNCC300 Justice and Change in a Global World

or

PHCC320 The Just Society

NRSG378 Principles of Nursing: Extended Clinical Reasoning

NRSG372 Principles of Nursing: Chronic Illness and Disability

NRSG373 Integrating Practice 5




Year 2 - Semester 2

NRSG374 Principles of Nursing: A Palliative Approach

NRSG377 Transition to Contemporary Nursing and Clinical Leadership

NRSG371 Building Healthy Communities data-versionlabel=3 >

NRSG376 Integrating Practice 6



This is a sample program only and units will vary depending on your campus and mode of study. Please refer to the handbook for the prerequisite units and the current listing.
AQF framework
Bachelor - AQF Level 7
Overseas study available
A number of units are offered each year at our Rome Campus, including NRSG265 and HLSC220 while NRSG373 Professional Practice can be studied in Cambodia, India, USA, Singapore, Timor Leste, Vanuatu or Chile.
Entry requirements
View transparency admission information
English language requirements
Demonstrate English language proficiency either by providing a written declaration that English is their primary language or evidence that they have achieved the minimum English Language test results as specified in the Nursing and Midwifery Board of Australia (NMBA) English language skills registration standards.
Applicants for Nursing courses should carefully review the details outlined in Schedule 3, Section 3b of the Admission to Coursework Programs Policy to check how they must demonstrate their English Language Proficiency.
** Please note that from 2021 this course requires all applicants to provide evidence of English Language Proficiency which is above the ACU minimum. More detail is available in ACU's Admission to Coursework Programs Policy, Schedule 3, Section 3b. **
Adjustment factors
If you're currently completing Year 12 you may be eligible for adjustment factors that can boost your rank and help you get into your desired course.
Adjustment factors may be applied to your TAC application if you study particular subjects, attend schools geographically close to our campuses or in certain regional areas, apply as an elite athlete or performer or meet certain other criteria.
Pathways
Further study
An honours year is available to meritorious students, with a grade point average of 5.5, who meet the admission requirements for the Bachelor of Nursing (Honours).
The Faculty of Health Sciences offers a suite of postgraduate coursework degrees in nursing. Specialties include mental health nursing, clinical nursing, clinical education, health administration as well as leadership and management in health care.
Fees
Course costs
Unit fee: $3800
Average first year fee: $30400
Estimate total cost: $60800
The tuition fees quoted above are for commencing students in the current year who undertake a normal full-time load. The Unit Fee is based on a 10cp unit. Fees are reviewed annually.
Tuition fees for continuing students may increase by up to 3 percent each year for the minimum duration of the course as provided on your electronic Confirmation of Enrolment (eCOE). Students who continue to study beyond the minimum duration will have the relevant annual commencing rate applied to their fees for subsequent study periods.
Payment options
You should be able to concentrate on getting good marks instead of worrying about how you'll pay your fees. We have a number of options that can help you ease the financial burden, including government assistance, scholarships and income support.
Scholarships
You could be eligible for one of the hundreds of scholarships we award each year to help students from across the university with the cost of studying, accommodation or overseas study opportunities. Some of our scholarships are awarded on the basis of merit, but these aren't just for the academically gifted; ACU also recognises excellence in community engagement and leadership. We also offer a range of scholarships for those who may be struggling financially or who have faced other barriers to accessing education.
How to apply
Deferment
Yes. See Defer your offer.
Students with a Student Visa will need to complete the program in minimum duration, study at least one subject on-campus each semester and must not undertake more than 33% of the program online.