Bachelor of Human Rights/Bachelor of Criminology and Criminal Justice
Course information for - 2023 entry
Offered at 4 locations
Duration

5 years full-time or equivalent part-time

QTAC code

112091

ATAR

New

Start dates

Semester 1 intake: Not available

Midyear (Semester 2) intake: Beginning July 2023

Applications open April 2023
Human rights advocacy has never been more important.
Human rights is a highly significant and swiftly growing field of domestic and global research and practice within law, criminal justice, history, philosophy and politics. This new cross-disciplinary Bachelor of Human Rights degree will be attractive to the committed altruists who want a specialist qualification that will prepare them to be the leading human rights advocates of the 21st century.
Our Bachelor of Criminology and Criminal Justice explores the causes of antisocial behaviour and develops the knowledge and expertise you'll need to make a valuable contribution in the criminal justice sector. By studying this degree, you'll understand the complex causes and impact of crime, and the legal and social policies that keep us safe. The course includes studies in forensic psychology, forensic science, cybercrime, border protection and biosecurity, understanding violence and trauma.
Studying a Bachelor of Human Rights/Bachelor of Criminology and Criminal Justice will prepare you for a rewarding career in human rights and in the criminal justice sector, both in Australia and globally.
You can also study the Bachelor of Human Rights or the Bachelor of Human Rights/ Bachelor of Laws.
Top 2% universities worldwide

Top 10 Catholic universities globally

Top 40 young universities worldwide
ACU strongly encourages students to be fully vaccinated. With our industry and community placement partners requiring vaccination, and with public health orders regularly changing - students can avoid interruption to their studies, placement and graduation requirements by becoming fully vaccinated.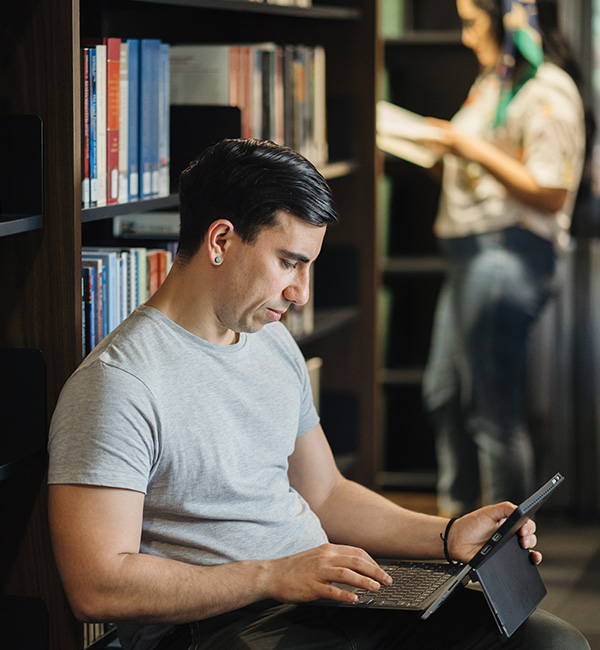 Professional experience
For the criminology and criminal justice component of this double degree you will undertake a 40-hour placement associated with the criminal justice sector. You'll receive intensive training in workplace approaches, practices and more before starting your placement, followed by a debriefing with a clinical education specialist.
Careers
Graduates can pursue careers in:
NGOs, both domestic and international
advocacy: domestic and international advocacy, humanitarian services, disaster relief, policy development, volunteer co-ordination
social services: human services provision, public health, economic development, policy development
policy advising
reintegration consulting
police (state, territory or federal)
immigration and border protection
community corrections
communications: foreign news reporting/correspondence, investigative journalism, research
Course details
Course structure
To complete the Bachelor of Human Rights/Bachelor of Criminology and Criminal Justice, a student must complete 400 credit points (cp).
Sample program map
Year - Study period
Unit 1
Unit 2
Unit 3
Unit 4
Unit 5

Year 1

Semester 1

LAWS104 Foundations of Law and Legal Research data-versionlabel=3 >

LCRM101 Introduction to Criminology data-versionlabel=3 >

LCRM102 Violence through History

LHRG111 Human Rights and Indigenous People

Year 1

Semester 2

LAWS107 Introduction to Australian Public Law data-versionlabel=3 >

UNCC100 Self and Community: Exploring the Anatomy of Modern Society data-versionlabel=3 >

LCRM103 Criminal Justice System and Policy

LCRM104 Juvenile Justice

Year 2

Semester 1

HIST106 Australian Indigenous Peoples Past and Present data-versionlabel=3 >

LHRG103 Legal Institutions and Human Rights

LCRM201 Introduction to Forensic Psychology and the Law

(Pre: LCRM101 or LCRM103)

LCRM202 Police Studies

Year 2

Semester 2

SOCS108 Contemporary Society and Change data-versionlabel=3 >

LHRG106 Human Rights and Business Regulation

LCRM203 Introduction to Forensic Science and the Law

LCRM204 Sentencing and Victims

(Pre: LCRM101 or LCRM102)

Year 3

Semester 1

LAWS106 Criminal Law and Procedure data-versionlabel=3 >

LCRM301 Researching Criminology

LCRM302 Customs, Border Protection and Biosecurity

PHIL104 Introduction to Ethics data-versionlabel=3 >

Year 3

Semester 2

POLS213 Security, Terrorism and Human Rights data-versionlabel=3 >

Human Rights Elective 1

100 Level unit

LCRM205 Corrections Law and Practice

(Pre: LCRM101)

UNCC300 Justice and Change in a Global World data-versionlabel=3 >

Year 4

Semester 1

LCRM304 Community Engagement data-versionlabel=3 >

(Pre: LCRM205, LCRM303)

PHIL202 Justice, Authority and Human Rights data-versionlabel=3 >

LHRG203 Australian Human Rights Law and Policy

HIST251 Human Rights in History data-versionlabel=3 >

Year 4

Semester 2

LCRM305 Cybercrime

LHRG207 Human Rights and Criminal Justice

LAWS308 Human Rights in Contemporary Australia data-versionlabel=3 >

Human Rights Elective 2

200 Level unit

Year 5

Semester 1

SOCS300 Power Wealth and Welfare: Social Issues and Policy data-versionlabel=3 >

LHRG306 - Human Rights Clinic

PHIL225 The Ground and Nature of Rights

Human Rights Elective 3

200 Level unit

Year 5

Semester 2

LHRG303 International Humanitarian Law

POLS309 World Politics and Justice data-versionlabel=3 >

Human Rights Elective 4

300 Level unit

PHIL324 Human Rights: Contemporary Moral Issues
This is a sample program only and units will vary depending on your campus and mode of study. Please refer to the handbook for the prerequisite units and the current listing.
AQF framework
Double Bachelor - Bachelor/Bachelor - AQF Level 7
Entry requirements
An applicant must also comply with the Admission to Coursework Programs Policy.
International applicants must also meet the English Language Proficiency requirements as defined in the Admission to Coursework Programs Policy.
Disclaimer: The course entry requirements above are for 2023 Admission. The Course entry requirements above are for 2023 Admission. Refer to your relevant Tertiary Admission Centre website for future years' entry requirements.
Adjustment factors
If you're currently completing Year 12 you may be eligible for adjustment factors that can boost your rank and help you get into your desired course.
Adjustment factors may be applied to your TAC application if you study particular subjects, attend schools geographically close to our campuses or in certain regional areas, apply as an elite athlete or performer or meet certain other criteria.
Fees
Payment options
You should be able to concentrate on getting good marks instead of worrying about how you'll pay your fees. We have a number of options that can help you ease the financial burden, including government assistance, scholarships and income support.
Scholarships
You could be eligible for one of the hundreds of scholarships we award each year to help students from across the university with the cost of studying, accommodation or overseas study opportunities. Some of our scholarships are awarded on the basis of merit, but these aren't just for the academically gifted; ACU also recognises excellence in community engagement and leadership. We also offer a range of scholarships for those who may be struggling financially or who have faced other barriers to accessing education.
Staff Profile
Professor Patrick Keyzer
Dean, Thomas More Law School
After graduating from the University of Sydney with honours degrees in arts and law, Professor Keyzer worked as Executive Associate to the Chief Justice of Australia, Sir Gerard Brennan. Keyzer was then called to the Bar and has appeared in trials and appeals in many of Australia's superior courts, including the High Court of Australia. Keyzer has represented several convicted offenders in communications to the United Nations Human Rights Committee. In one of these cases, the Human Rights Committee accepted Professor Keizer's submission that it is a principle of international law, under Article 9 of the International Covenant on Civil and Political Rights, that a person should only be incarcerated in a prison following a finding of criminal guilt. Keyzer was shortlisted for an Australian Human Rights Award in 2010 for his pro bono advocacy for people with disability, prisoners, and Indigenous Australians in the Australian legal system. He has written or edited thirty books and near to a hundred refereed journal articles and book chapters, which are extensively cited.
Dr Shannon Dodds
Lecturer in Criminology, Thomas More Law School
Shannon Dodd is a Lecturer in Criminology in the Thomas More Law School, at Australian Catholic University. Her research background includes examining issues in Australia's correctional system, including the use of body-worn cameras by custodial officers, people with disability in prisons, public support for the release of offenders on parole, and the increasingly punitive trajectory being taken in Australia with respect to offenders on bail and parole. Her research has also focused on the affective dimensions of public views, exploring how different emotions and mechanisms of emotion management may impact public views of criminal justice issues.
Shannon's recent research has focused on the impact of enhanced compassion in judicial sentencing remarks on public punitiveness and criminal justice spending preferences, and the impacts of imprisonment for people with disability. In 2022, Shannon was also awarded funding from the Queensland Government to design and deliver an intervention aimed at young people in Townsville who steal cars to joyride.
Shannon's research has been published both in Australia and internationally, in journals including Criminology and Criminal Justice, British Journal of Criminology, and International Journal of Offender Therapy and Comparative Criminology.
Before her academic career, Shannon was a solicitor in private practice.