Bachelor of Exercise and Sports Science (Honours)
Course information for - 2023 entry
Offered at 3 locations
Study mode

Multi-mode

Duration

1 year full-time or equivalent part-time

CRICOS Code

069052G

IELTS

6.5 overall score (with a minimum score of 6.0 in all bands)

Fees (first year)*

$25568

Start dates

February 2023, July 2023, February 2024, July 2024, February 2025, July 2025
This is a one-year degree for students who have already completed a relevant Bachelor degree. Please visit the Exercise Science Honours page for further information.
Applications for 2023 entry into the Bachelor of Exercise and Sports Science (Honours) will close on 16 January 2023.
Bachelor of Exercise and Sports Science (Honours) students will:
explore and analyse a specialist area of exercise science and human performance or related topics from both a theoretical and professional perspective
develop research skills
conduct a creative and analytical study in the form of a thesis.
In an increasingly competitive job market, an honours degree will give you an edge over candidates who just have an undergraduate degree. Honours scholarships are available to suitably qualified candidates for 2023 commencement. Please see the below Scholarships section, under Fees.
ACU strongly encourages students to be fully vaccinated. With our industry and community placement partners requiring vaccination, and with public health orders regularly changing - students can avoid interruption to their studies, placement and graduation requirements by becoming fully vaccinated.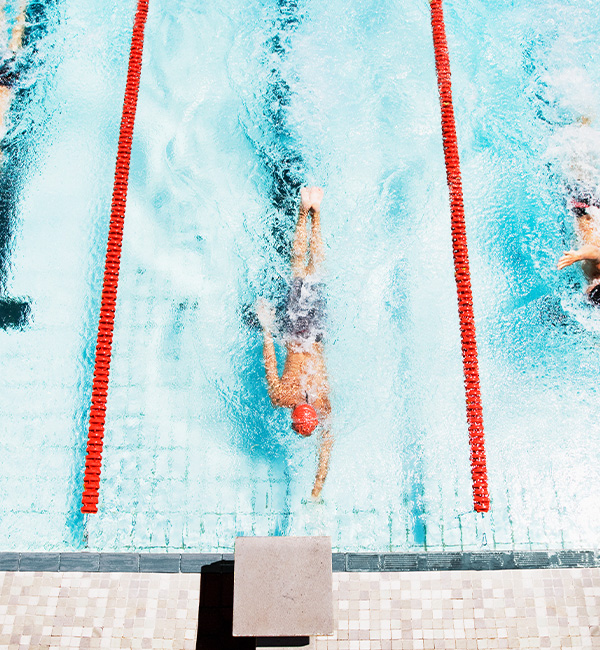 Supervision arrangements
Supervision and Examination of the Honours Thesis
The thesis will be prepared under the guidance of a supervisor appointed by the School Committee on the advice of the Head of School.
On completion of the course of study and research the candidate shall submit a written thesis based on work carried out during the period of study and research. Examination and assessment of the thesis will be congruent with the current Faculty Policy Pertaining to Students Undertaking Honours.
Students will be required to attend and participate in graduate seminars organised by the School.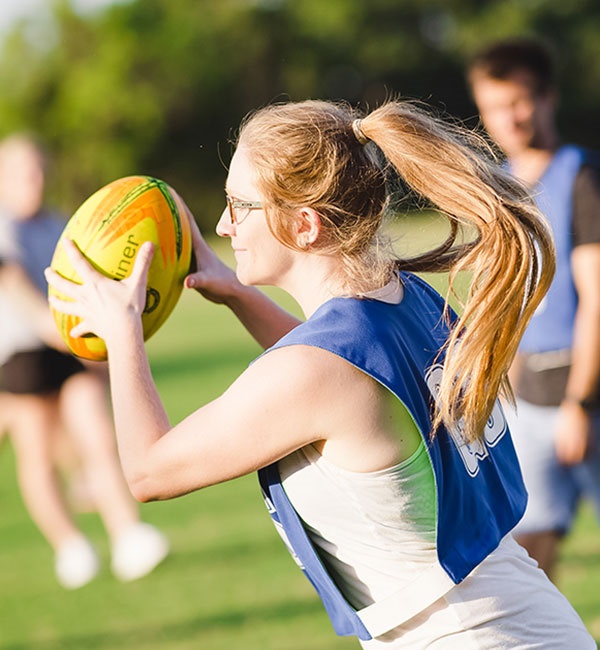 Careers
Our graduates have pursued careers in:
health and fitness consultation
exercise science
sports science
sports coaching
exercise physiology (after completing a Graduate Diploma)
Course details
Course structure
To complete the Bachelor of Exercise and Sports Science (Honours), a student must complete 80 credit points (cp).
Sample program map
Year - Study period
Unit 1
Unit 2
Unit 3
Unit 4
Unit 5

Year 1 - Semester 1

HLSC406 Research Methods in Biomedical and Health Sciences Research

HLSC407 Communicating Research in Biomedical and Health Sciences

HLSC408 Qualitative Research Methods in Health Science




OR




HLSC409 Statistics for Biomedical and Health Sciences Research

EXSC407 Honours Thesis (Part A)

Year 1 - Semester 2

EXSC408 Honours Thesis (Part B)
This is a sample program only and units will vary depending on your campus and mode of study. Please refer to the handbook for the prerequisite units and the current listing.
Students should contact their Course Coordinator to discuss whether to enrol in HLSC404 or HLSC405.
AQF framework
Bachelor Honours - AQF Level 8
Entry requirements
View transparency admission information
International applicants
Applicants must have completed a relevant bachelor degree and attained a GPA equivalent of at least 5.5 on the ACU seven-point scale in that degree. Applicants must also comply with the Admission to Coursework Programs Policy and require an academic IELTS minimum overall score of 6.5 (with a minimum score of 6.0 in all bands), or an equivalent acceptable test score as outlined in the Admission to Coursework Programs Policy (Schedule 3).
English language requirements
Applicants require an academic IELTS minimum overall score of 6.5 (with a minimum score of 6.0 in all bands), or an equivalent acceptable test score as outlined in the Admission to Coursework Programs Policy (Schedule 3).
Adjustment factors
If you're currently completing Year 12 you may be eligible for adjustment factors that can boost your rank and help you get into your desired course.
Adjustment factors may be applied to your TAC application if you study particular subjects, attend schools geographically close to our campuses or in certain regional areas, apply as an elite athlete or performer or meet certain other criteria.
Pathways
Further study
Graduates may be eligible to progress to a postgraduate coursework degree in exercise science. Graduates may also be eligible to undertake a Master of Philosophy or Doctor of Philosophy.
Fees
Course costs
Unit fee: $3196
Average first year fee: $25568
Estimate total cost: $25568
The Tuition fees quoted above are for commencing students in the current year who undertake a normal full-time load. The Unit Fee is based on a 10cp unit. Fees are reviewed annually.
Tuition fees for continuing students may increase by up to 3 percent each year for the minimum duration of the course as provided on your electronic Confirmation of Enrolment (eCOE). Students who continue to study beyond the minimum duration will have the relevant annual commencing rate applied to their fees for subsequent study periods.
Payment options
You should be able to concentrate on getting good marks instead of worrying about how you'll pay your fees. We have a number of options that can help you ease the financial burden, including government assistance, scholarships and income support.
Scholarships
Honours Scholarships
ACU is offering honours scholarships of $10,000 (pro-rata payment for part-time enrolment) to the top 10 applicants to the Bachelor of High-Performance Sport (Honours) and/or Bachelor of Exercise & Sports Science (Honours) commencing February 2023, (ranked by GPA at the time of application). Scholarships are open to current ACU final-year Bachelor students, for ACU graduates from previous years, and eligible graduates from other institutions. Applications open 08:00 Monday 19 September 2022, and close 11:59pm Thursday 15th December. A third round will be added if not all scholarships are awarded with a closing date of 20th January, 2023.
For further details and instructions on how to apply, visit: ACU Sport and Exercise Science Honours Scholarships
You could be eligible for one of the hundreds of scholarships we award each year to help students from across the university with the cost of studying, accommodation or overseas study opportunities. Some of our scholarships are awarded on the basis of merit, but these aren't just for the academically gifted; ACU also recognises excellence in community engagement and leadership. We also offer a range of scholarships for those who may be struggling financially or who have faced other barriers to accessing education.
How to apply
Deferment
No deferment available.
Students with a Student Visa will need to complete the program in minimum duration, study at least one subject on-campus each semester and must not undertake more than 33% of the program online.