Bachelor of Commerce/Bachelor of Laws
Course information for - 2022 entry
Offered at 4 locations
Study mode

Attendance

Duration

5 years full-time or equivalent part-time

UAC code

107002

ATAR

75.00 for North Sydney

Fees (first year)*

$14624 CSP

Start dates

Semester 1 - February , Semester 2 - To be advised
Study a Bachelor of Commerce/Bachelor of Laws for a degree that can be tailored to your career aspirations.
Upon graduating you'll be ready to launch straight into your career thanks to our Future Ready employability program, designed to systematically build each of the elements of your personal brand: your professional identity; experience; job-ready skills; and networks.
As part of your law studies you'll gain the skills and knowledge to become a confident, ethical lawyer who can make a real contribution to the legal profession and the community. And by pairing law with commerce, you'll have the opportunity to expand your career outcomes to gain professional accreditation in human resource management, accounting, marketing and law.
Our unique Business Foundation Program, co-created with industry and integrated across all our business courses, assists you as you transition to university study and provides a solid foundation of business skills. Plus, the Business Foundation Program helps you gain an understanding of different areas of business, so you can identify your personal interests before choosing your specialisation.
During your law degree, you'll get a lot of hands on experience – such as mooting competitions and pro bono placements. While studying commerce, you will take part in community and industry placements, and learn through gamified business simulations based on real-world situations. Plus, artificial intelligence (AI), machine learning, data analytics, cloud skills and cloud data services are wired into your studies – so you can tick Microsoft certification off your to-do list and get an edge in the job market.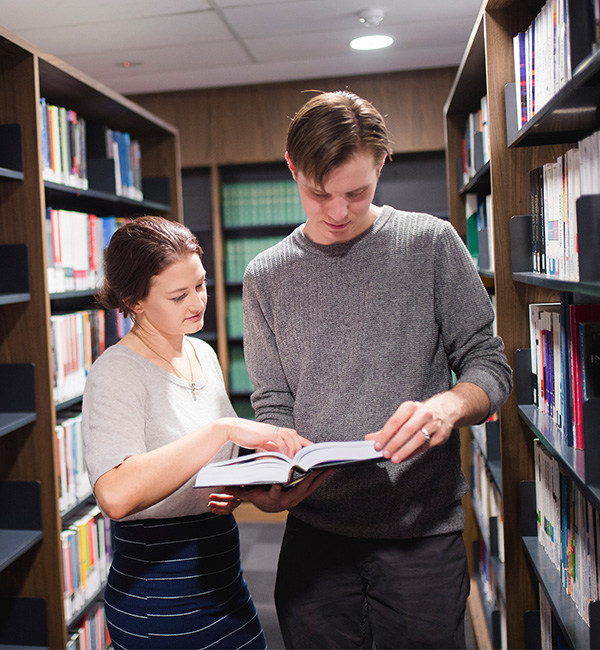 Professional experience
You'll gain up to 185 hours of workplace and community experience before you even graduate.
Work placement
As part of our Work Integrated Learning program you'll gain 105 hours of industry placement in your area of specialisation. We have embedded employability into your degree with our Future Ready program where we build on your professional skills each year, supporting you every step of the way. These placements will give you the confidence, knowledge and skills to prepare for your future profession. You'll learn to apply what you learn in the classroom to real life scenarios by working with chartered accountant firms, financial planners, banks, insurance companies, superannuation funds.
Community engagement
As part of your degree you'll have the opportunity to work with not-for-profit organisations with 35 to 80 hours of community engagement experience. You'll foster knowledge and understanding and its application within communities experiencing marginalisation and disadvantage while applying ethical personal and professional skills developed during your studies at ACU.
Professional recognition
This degree has been approved by accreditation authorities as a prerequisite for admission to legal practice in New South Wales, Queensland and Victoria, and is recognised for the purposes of admission in other Australian states and territories.
In addition, students may also satisfy academic requirements for entry into professional associations. Check with your Course Coordinator for the available accreditation options.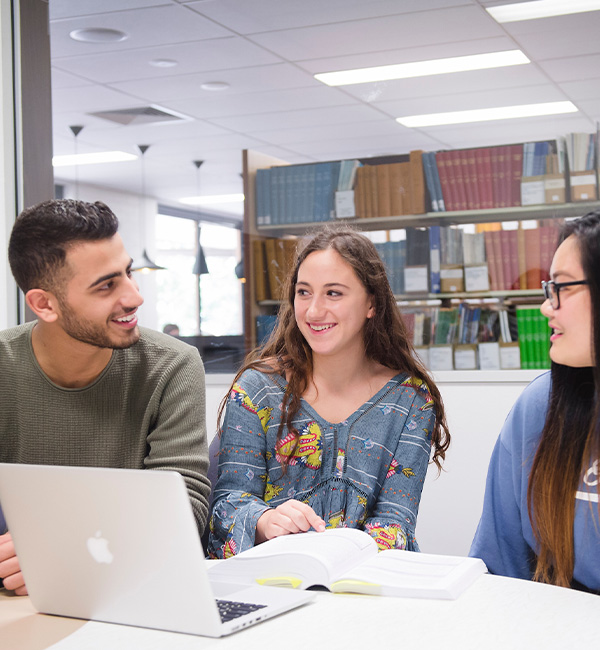 Careers
Our graduates have pursued careers in:
the legal profession as lawyers, barristers or solicitors
in-house counsel
accounting and finance
banking
business analysis/development
management
human resources
marketing or sales
Industry partnerships
ACU works with a variety of industry partners:
Acrath
Adecco
Brisbane Paralympic Football Program
Credit Suisse
Highered Global
Impact
Jesuit Refugee Service
JPMorgan Chase
Mars
North Sydney Innovation Network
Toongabbie
Course details
Course structure
To complete the Bachelor of Commerce/Bachelor of Laws, a student must complete 400 credit points (cp).
Sample program map
Year - Study period
Unit 1
Unit 2
Unit 3
Unit 4
Unit 5
Year 1 - Semester 1

LAWS104 Foundations of Law and Legal Research

LAWS105 Contract Law

BUSN113 Managing People and Organisations

BUSN104 Money Matters

or

ACCT100 Introduction to Accounting

Year 1 - Semester 2

LAWS107 Introduction to Australian Public Law

LAWS108 Commercial Law




UNCC100 Self and Community: Exploring the Anatomy of Modern Society

or

PHCC102 Being Human

or

PHCC104 Ethics and the Good Life

BUSN112 Managing Markets

Year 2 - Semester 1

LAWS106 Criminal Law and Procedure




LAWS206 Torts




BUSN111 Working with Technology

Commerce major 1
Year 2 - Semester 2

LAWS200 Business Organisations

LAWS403 Legal Theory

Commerce major 2
Law elective
Year 3 - Semester 1

LAWS314 Statutory Interpretation

LAWS205 Property

UNCC300 Justice and Change in a Global World

or

PHCC320 The Just Society

Commerce major 3
Year 3 - Semester 2

LAWS201 Civil Procedure and Alternative Dispute Resolution




LAWS204 Land Law




BIPX202 Community Engagement: Building Strengths and Capabilities

or

Business elective

Commerce major 4
Year 4 - Semester 1

LAWS304 Evidence




LAWS421 Legal Ethics and Professional Responsibility




Commerce major 5
Commerce major 6
Year 4 - Semester 2

LAWS419 Constitutional Law

LAWS420 Equity and Trusts

Commerce major 7

Law elective

Year 5 - Semester 1

LAWS418 Administrative Law

LAWS404 International Law

Law elective

Commerce major 8
Year 5 - Semester 2

Law elective

Law elective

Law elective

BUSN304 Working with Diversity and Conflict

or

BIPX301 Professional Experience
This is a sample program only and units will vary between states. Please refer to the handbook for the prerequisite units and the current listing.
Note: Not all majors and minors will be available on all campuses.
AQF framework
Double Bachelor - Bachelor/Bachelor - AQF Level 7
Overseas study available
You'll have the opportunity to study the university Core Curriculum at our Rome campus. A number of elective units in this degree are also available to study overseas.
Entry requirements
An applicant must also comply with the Admission to Coursework Programs Policy.
To be eligible for admission to the course, an applicant must have completed the following prerequisites at year 12 level, or equivalent:
| State | Prerequisites |
| --- | --- |
| New South Wales | English (Standard) (Band 3) or English as an Additional Language (EAL) (Band 4) |
| Queensland | English (4, SA) at year 12 level |
| Victoria | Units 3 and 4 – a study score of at least 30 in English as an Additional Language (EAL) or 25 in any other English. |
International students need to meet the English Language Proficiency requirements as defined in the Admission to Coursework Programs Policy.
Disclaimer: The course entry requirements above are for 2022 Admission. Refer to your relevant Tertiary Admission Centre website for future years' entry requirements.
View transparency admission information
Applicants with recent secondary education
You'll need to meet the minimum entry requirements and subject prerequisites for your chosen course. 
If your school result was affected by circumstances outside of your control, such as financial hardship, illness, disability or a challenging home environment, you may qualify for an access scheme. You can apply through your TAC as part of your application process. 
Applicants with vocational education and training (VET) study
You'll need to meet the minimum entry requirements and subject prerequisites for your chosen course. 
For current year 12 students 
If you're a current Year 12 applicant you can be given a selection rank separate from, and in addition to, your ATAR if you've completed a competency-based and graded AQF Certificate III or above. 
For non-school leavers
If you've completed, or are completing a competency-based AQF Certificate IV or AQF diploma you will be assigned a selection rank by your local Tertiary Admission Centre (TAC). This is an entry score based on your individual qualifications and achievements.
ACU has partnerships with ACU College, TAFE, and many private education providers. If you have completed a qualification with one of these partners, you may be eligible for guaranteed entry and/or credit into a related ACU degree. Please apply through your local TAC and then submit a credit application for your previous study. 
Applicants with higher education study
You'll need to meet the minimum entry requirements and subject prerequisites for your chosen course.
If you have completed at least two units of AQF-recognised study at bachelor level or above, you'll be assigned a selection rank based on your study level, duration and grade point average that will be applied during the admission process.
If your previous study has equipped you with knowledge, skills or experiences that align with the learning outcomes of units in your new course you may be able to apply for recognition of prior learning and you may be able to complete your course sooner.
Applicants with work and life experience
You'll need to meet the minimum entry requirements and subject prerequisites for your chosen course.
If you have no formal education qualifications you may be eligible for a selection rank based on your work, life or service experience.
If you've been in paid employment, relevant to the course you're applying for, for a minimum of six months full-time (or equivalent), this work may be assessed for your selection rank.
If you're 21 years or older you can sit the Special Tertiary Admissions Test (STAT) through your local TAC.
You can apply for an ACU bridging course. Our bridging courses allow you to transition back into studying and can give you a head start on the relevant undergraduate degree.
If you have served in the defence force, your rank and time in service may contribute to your selection rank.
English language requirements
IELTS (International English Language Testing System), Overall score of 7.0, Individual score of 6.5 for all tests.
TOEFL (Test of English as a Foreign Language – Academic) from an Internet based total of 94, achieve a minimum of 24 in writing, 20 in speaking and listening, 19 in reading.
Adjustment factors
If you're currently completing Year 12 you may be eligible for adjustment factors that can boost your rank and help you get into your desired course.
Adjustment factors may be applied to your TAC application if you study particular subjects, attend schools geographically close to our campuses or in certain regional areas, apply as an elite athlete or performer or meet certain other criteria.
Pathways
Pathways into course for current or recent Year 12 students
If you can't meet the ATAR requirement for your choice of course and you're currently completing Year 12 or finished Year 12 in the two years previously, we have entry programs to get you where you want to be.
Pathways into course for applicants with previous study and/or life experience
Are you applying to ACU as a non-school leaver?
By that we mean, you're not currently completing Year 12 and haven't completed it in the two years previously. If the answer is yes and your selection rank isn't enough to meet the requirements for your desired course you still have a number of options to help you achieve your study goals.
If you're over 21, you can sit the Special Tertiary Admissions Test (STAT) , or you can complete a diploma or bridging course relevant to your desired course.
Further study
The degree provides a pathway to specialisations in a variety of legal and business-related disciplines.
Fees
Course costs
Average first year fee*
$14624 CSP
All costs are calculated using current rates and are based on a full-time study load of 40 credit points (normally 4 units) per semester.
A student's annual fee may vary in accordance with:
the number of units studied per semester;
the choice of major or specialisation; and
elective units.
The University reviews fees annually.
Payment options
You should be able to concentrate on getting good marks instead of worrying about how you'll pay your fees. We have a number of options that can help you ease the financial burden, including government assistance, scholarships and income support.
Scholarships
You could be eligible for one of the hundreds of scholarships we award each year to help students from across the university with the cost of studying, accommodation or overseas study opportunities. Some of our scholarships are awarded on the basis of merit, but these aren't just for the academically gifted; ACU also recognises excellence in community engagement and leadership. We also offer a range of scholarships for those who may be struggling financially or who have faced other barriers to accessing education.
How to apply
Domestic applicants
North Sydney
UAC code 107002
Direct application
Apply now
If you are a Year 12 student you must apply through VTAC, UAC or QTAC. Unfortunately, a Direct application cannot be considered.
You can apply Direct to ACU if you are not a recent school leaver and have not already applied through VTAC, UAC or QTAC.
Staff Profile
Associate Professor Michael Longo
Associate Professor – Thomas More Law School
Before his academic career Michael was a Senior Solicitor with the Australian Government Solicitor, Attorney-General's Department. He is a Barrister and Solicitor of the Supreme Court of Victoria. Michael has held academic positions in Victoria
since 1990. Michael's teaching and research interests include Legal Writing and Research, Comparative Constitutional Systems, Human Rights Law, International Law and European Union Law. His current teaching covers Legal Reading, Writing and Research, Law of the European Union and Comparative Legal Systems.
Dr May Fong Cheong
Senior Lecturer and Acting Deputy Head of Thomas More Law School
Dr May Fong Cheong is a Senior Lecturer and the Acting Deputy Head of School of the Thomas More Law School, Australian Catholic University. She is also Visiting Fellow at the Faculty of Law, University of New South Wales. May has been in academia for more than twenty years and was formerly Professor and Dean at the Faculty of Law, University of Malaya, and Adjunct Professor at the Faculty of Law, Multimedia University Malaysia. May also previously practised as a commercial litigation lawyer at Kuala Lumpur, Malaysia. May has taught a wide range of subjects in private law including Contract Law, Australian Consumer Law, and False or Misleading Conduct and Economic Torts. May has also supervised students at doctoral, masters and undergraduate levels. Her main research areas are contract law, commercial law, competition law, consumer law, unfair contracts, remedies, and Asian comparative laws. Her articles in these areas have been published in journals including Journal of Contract Law and World Competition. May's latest book, Australian Contract Law: Principles and Cases, was published in February 2020 by Thomson Reuters.
Testimonial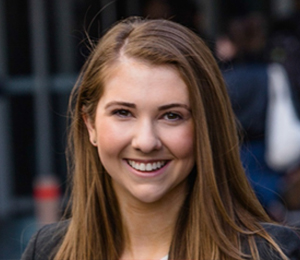 "I am one of just 20 people to have secured a graduate position with Australia Post from 3000 applicants. I credit much of my success to my experiences at ACU."
Emma
Commerce and laws graduate