Bachelor of Arts (Western Civilisation)/Bachelor of Laws
Course information for - 2024 entry
Offered at 1 locations
Duration

5 years full-time or equivalent part-time

ATAR

90.30 for North Sydney

Fees (first year)*

$14835 CSP

Start dates

Semester 1 intake: Beginning February 2024

Applications open August 2023

Midyear (Semester 2) intake: to be advised
The Bachelor of Arts (Western Civilisation)/Bachelor of Laws is a rigorous and stimulating intellectual program that provides you with the option of combining professional legal education with a liberal arts degree in western civilisation. The degree is five years, full-time study and allows you to expand knowledge and skills drawn from the humanities, arts and social sciences (HASS). These underpin your capacity to find solutions to local and global challenges. The Bachelor of Laws degree is accredited for admission as a lawyer in Australia and provides you access to work as a legal professional, giving you skills and confidence required to address complex legal issues in an ethical and professional manner, within an international context. As a graduate of this double degree you will be well placed to develop specialist legal practice in a wide range of fields or take on a leadership in the private or public sectors including government, business, social enterprise and the arts.
Offers will be made to applicants based on high ATAR results and will also be assessed against other criteria, namely "Ramsay Attributes" (i.e. potential to make a positive contribution in Australia and the world as demonstrated through resume, references and a personal statement).
ACU is offering scholarships to students undertaking this degree, funded by the Ramsay Centre. You can read more information below under Scholarships.
Students who have completed 120 credit points of law units with a grade point average of 5.75 and above may apply to complete an honours degree.
Discover ACU's Western Civilisation Program.
ACU strongly encourages students to be fully vaccinated. With our industry and community placement partners requiring vaccination, and with public health orders regularly changing - students can avoid interruption to their studies, placement and graduation requirements by becoming fully vaccinated.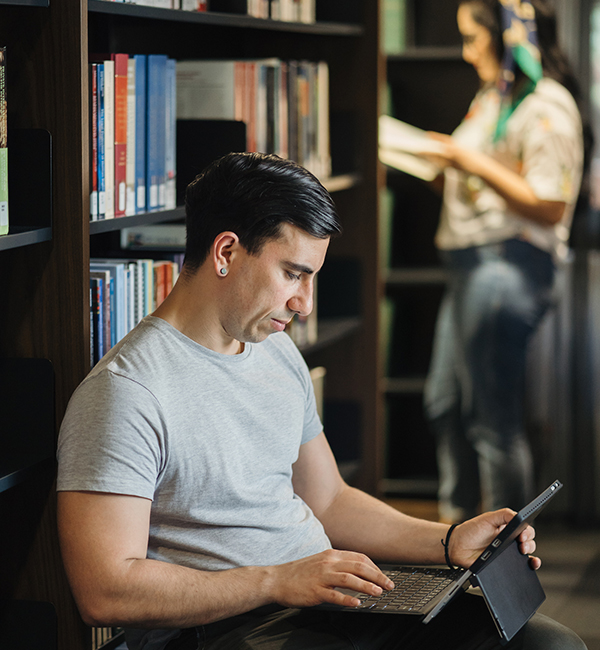 Professional experience
You will complete up to 150 hours of professional experience through two Community Engagement placements.
Community engagement
The Bachelor of Arts (Western Civilisation)/Bachelor of Laws includes 80 hours of pro bono work from second year as part of your Community Legal Engagement Unit and a compulsory community engagement placement of between 50-70 hours undertaken in the third year of the degree.
Professional recognition
The Bachelor of Arts (Western Civilisation)/ Bachelor of Laws is accredited by the Victorian Legal Admissions Board and the Legal Profession Admission Board (NSW).
Accreditation
This course has been specifically developed to meet the requirements for admission to practice law. The Bachelor of Arts(Western Civilisation)/ Bachelor of Laws, and their related honours and double degrees have been accredited as meeting the academic requirements for admission as a legal practitioner in NSW and Victoria and are recognised for admission in other states and territories.
Careers
Graduates of the Bachelor of Arts (Western Civilisation)/ Bachelor of Laws program will be recognised by their skills to think systematically and critically; gather and evaluate evidence from many and diverse sources; communicate clearly; and apply ethical principles to decision making for a variety of professions and industries.
Possible employment opportunities include:
roles in government administration
art institutions
commerce and industry
community and charitable organisations
policy organisations
tourism
travel industries
as well as a range of legal careers (solicitor or barrister, legal officer in the public sector, in-house counsel, public interest legal work in community legal centres and legal research).
Course details
AQF framework
Double Bachelor - Bachelor/Bachelor - AQF Level 7
Entry requirements
Applicants must comply with the Admission to Coursework Programs Policy that includes meeting a minimum ATAR requirement.
To be eligible for admission to the Bachelor of Arts (Western Civilisation)/Bachelor of Laws an applicant must have completed the following prerequisites at year 12 level, or equivalent:
| State | Prerequisites |
| --- | --- |
| New South Wales | English (Advanced) (Band 2) or English (EAL) (Band 4) |
Entry into this course is based on a combination of a written submission (personal statement essay), an interview and academic performance.
Applicants are assessed on a combination of:
written submission of a personal statement,
ATAR-Selection Rank including adjustment factors, International Baccalaureate (IB), or equivalent, and
interview.
Disclaimer: The course entry requirements above are for 2024 Admission.

View transparency admission information
Applicants with recent secondary education
You'll need to meet the minimum entry requirements and subject prerequisites for your chosen course.
If your school result was affected by circumstances outside of your control, such as financial hardship, illness, disability or a challenging home environment, you may qualify for an access scheme. You can apply through your TAC as part of your application process.
Applicants with vocational education and training (VET) study
You'll need to meet the minimum entry requirements and subject prerequisites for your chosen course.
For current year 12 students
If you're a current Year 12 applicant you can be given a selection rank separate from, and in addition to, your ATAR if you've completed a competency-based and graded AQF Certificate III or above.
For non-school leavers
If you've completed, or are completing a competency-based AQF Certificate IV or AQF diploma you will be assigned a selection rank by your local Tertiary Admission Centre (TAC). This is an entry score based on your individual qualifications and achievements.
ACU has partnerships with TAFE and many private education providers. If you have completed a qualification with one of these partners or with ACU College, you may be eligible for guaranteed entry and/or credit into a related ACU degree. Please apply through your local TAC and then submit a credit application for your previous study.
Applicants with higher education study
You'll need to meet the minimum entry requirements and subject prerequisites for your chosen course.
If you have completed at least two units of AQF-recognised study at bachelor level or above, you'll be assigned a selection rank based on your study level, duration and grade point average that will be applied during the admission process.
If your previous study has equipped you with knowledge, skills or experiences that align with the learning outcomes of units in your new course you may be able to apply for recognition of prior learning and you may be able to complete your course sooner.
Applicants with work and life experience
You'll need to meet the minimum entry requirements and subject prerequisites for your chosen course.
If you have no formal education qualifications you may be eligible for a selection rank based on your work, life or service experience.
If you've been in paid employment, relevant to the course you're applying for, for a minimum of six months full-time (or equivalent), this work may be assessed for your selection rank.
If you're 21 years or older you can sit the Special Tertiary Admissions Test (STAT) through your local TAC.
You can apply for an ACU bridging course. Our bridging courses allow you to transition back into studying and can give you a head start on the relevant undergraduate degree.
If you have served in the defence force, your rank and time in service may contribute to your selection rank.
Adjustment factors
If you're currently completing Year 12 you may be eligible for adjustment factors that can boost your rank and help you get into your desired course.
Adjustment factors may be applied to your TAC application if you study particular subjects, attend schools geographically close to our campuses or in certain regional areas, apply as an elite athlete or performer or meet certain other criteria.
Pathways
Further study
A student who has completed at least 120 cp of LAWS units of the degree with a grade point average (GPA) of at least 5.75 may be eligible for Admission to the Bachelor (Honours degree).
An applicant must also comply with the Admission to Coursework Programs Policy.
A student who achieves an Honours at a minimum level of Second Class Division A (Distinction average) may be eligible for Admission to the degree of Doctor of Philosophy (PhD).
Meeting the eligibility requirements for admission is not in itself a guarantee of admission. The candidate's potential to undertake research, the quality and feasibility of the research proposal, the availability of appropriate supervision and the referee's reports will all be taken into consideration. Please refer to Regulation 5.2.
A candidate for the degree of Doctor of Philosophy must comply with the Higher Degree Research Regulations.
Disclaimer: The course entry requirements above are for 2022 Admission. Refer to your relevant Tertiary Admission Centre website for future years' entry requirements.
Fees
Course costs
Average first year fee*
$14835 CSP
All costs are calculated using current rates and are based on a full-time study load of 40 credit points (normally 4 units) per semester.
A student's annual fee may vary in accordance with:
the number of units studied per semester;
the choice of major or specialisation; and
elective units.
The University reviews fees annually.
Payment options
You should be able to concentrate on getting good marks instead of worrying about how you'll pay your fees. We have a number of options that can help you ease the financial burden, including government assistance, scholarships and income support.
Scholarships
ACU is offering Ramsay Scholarships to students undertaking this degree, funded by the Ramsay Centre, each valued at up to $160,000 ($32,000 per year of the degree).
Applicants who wish to be considered for a scholarship, will need to meet the essential requirements for admission to the BAWC:
Provide details of their academic achievements, leadership experience and community engagement activities using the Applicant Resume Form;
Provide a 750-1500 word written submission, that can be either:
An essay response to the following question: How should champions of Western Civilisation reply to its critics today ? OR
An existing piece of written work on an Arts/Humanities theme (for example, an essay from the Year 12 curriculum which addresses a topic based on studies of literature, history, philosophy, religious studies etc)
Attend an interview
The Applicant Resume Form and essay response should be uploaded as a part of the application to study.
Scholarship applicants will also:
be an Australian citizen or Australian permanent resident at the time of application;
in the ordinary course:
complete year 12 in the year of application; or
have completed Year 12 in the preceding 3 years
have not undertaken preliminary study at a tertiary level, other than secondary school advancement programs or first year Bachelor level study
Or you could be eligible for one of the hundreds of scholarships we award each year to help students from across the university with the cost of studying, accommodation or overseas study opportunities.
Staff Profile
Professor Robert Carver
Director, Western Civilisation Program
Professor Robert Carver's main teaching and research interests lie in Renaissance literature, Renaissance humanism, the influence of classical texts and ideas on Western culture, and the origins and development of the novel – from ancient prose fiction to contemporary Australian writing.
Professor Carver graduated from the Australian National University with a University Medal in English and Latin. He won a Commonwealth Scholarship to Magdalen College, Oxford, where he was awarded his doctorate (DPhil) in 1992. Following stints at Trinity College, Oxford, and the British Academy, he taught at Oriel College, Oxford, before moving to the University of Durham in 1997. At Durham, he served as Lecturer, Senior Lecturer, and Associate Professor of Renaissance Literature in the Department of English Studies, taking on the role of Deputy Head of the Faculty of Arts and Humanities between 2007 and 2010.
His publications include an Oxford Classical Monograph, The Protean Ass: The Metamorphoses of Apuleius from Antiquity to the Renaissance (OUP, 2007), translations from the Latin writings of the twelfth-century mystic Hildegard of Bingen, and numerous scholarly articles on ancient, medieval, and Renaissance literature
Dr May Fong Cheong
Senior Lecturer and Deputy of Thomas More Law School
Dr May Fong Cheong is a Senior Lecturer and the Acting Deputy Head of School of the Thomas More Law School, Australian Catholic University. She is also Visiting Fellow at the Faculty of Law, University of New South Wales. May has been in academia for more than twenty years and was formerly Professor and Dean at the Faculty of Law, University of Malaya, and Adjunct Professor at the Faculty of Law, Multimedia University Malaysia. May also previously practised as a commercial litigation lawyer at Kuala Lumpur, Malaysia. May has taught a wide range of subjects in private law including Contract Law, Australian Consumer Law, and False or Misleading Conduct and Economic Torts. May has also supervised students at doctoral, masters and undergraduate levels. Her main research areas are contract law, commercial law, competition law, consumer law, unfair contracts, remedies, and Asian comparative laws. Her articles in these areas have been published in journals including Journal of Contract Law and World Competition. May's latest book, Australian Contract Law: Principles and Cases, was published in February 2020 by Thomson Reuters.
Testimonial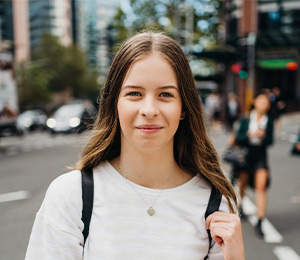 "I was inspired to study the Bachelor of Arts (Western Civilisation) because I wanted the ability to study multiple disciplines at once, including history, philosophy and political science. I also love the emphasis ACU has on small class sizes and how this allows students to develop closer relationships with academic staff."
Emily
Bachelor of Arts (Western Civilisation)