Bachelor of Applied Public Health (Honours)
Course information for - 2024 entry
Offered at 1 locations
Study mode

Attendance, Multi-mode

Duration

1 year full-time or equivalent part-time

ATAR

New

Fees (first year)*

$8944 CSP

Start dates

Semester 1 intake: Beginning February 2024

Applications open August 2023

Midyear (Semester 2) intake: Beginning July 2024

Applications open April 2024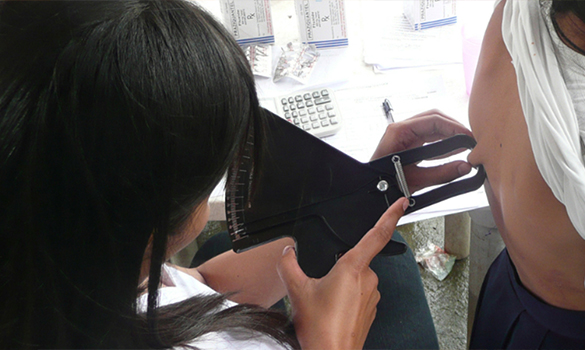 The Bachelor of Applied Public Health (Honours) allows students to build upon the knowledge gained in their undergraduate degree, develop research skills that will equip them for future study at a higher degree level and work closely with an academic expert to contribute to a particular area of interest.
Graduates of the Bachelor of Applied Public Health (Honours) will have:
an understanding of research principles and methods
a significant amount of knowledge in a particular area, which will allow them to undertake further study, research and/or other professional work the ability to research, interpret and relay potentially complex theoretical principals
the technical skills to design and conduct a research project, with some level of independence
the skills to work collaboratively within an academic team of researchers as a junior member.
ACU strongly encourages students to be fully vaccinated. With our industry and community placement partners requiring vaccination, and with public health orders regularly changing - students can avoid interruption to their studies, placement and graduation requirements by becoming fully vaccinated.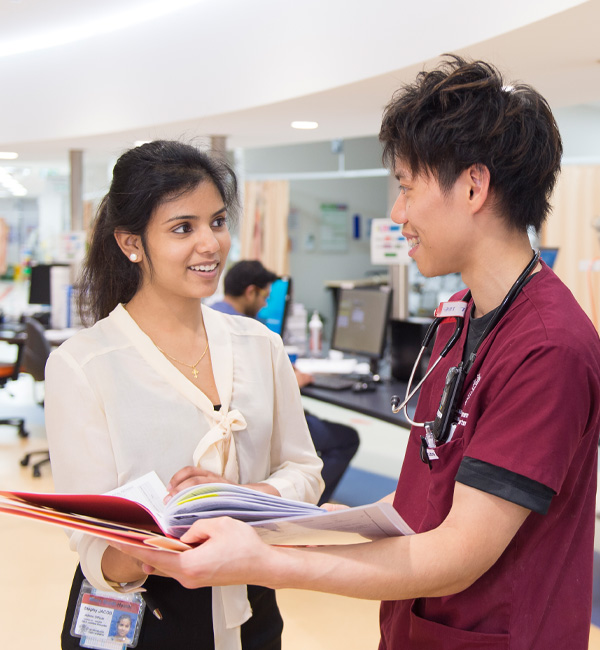 Careers
Our public health graduates have undertaken further study in post graduate health programs or research or have pursued careers in:
physical activity promotion,
maternal and child health,
drugs and alcohol, domestic violence,
refugee support,
food and nutrition,
poverty alleviation,
homelessness,
school education programs,
indigenous health,
community gardens,
harm minimization,
fertility management,
health service access,
soup kitchens,
disaster management,
personal and community hygiene.
Graduates have been employed by:
Hospitals
Community Health Centres
Managed Care Organizations & Insurance Companies
Pharmaceutical & Medical Supply Companies
Professional & Advocacy Organizations
Government Agencies
Business & Industry
Schools, Colleges & Universities
Community-based Agencies
Examples of the types of work the course prepares public health graduates for are:
Public Health Project officer
Public Health Advocate
Epidemiologist
Health Educator
Health Communications Specialist
Academic Policy Advisor
Legislative Policy Advisor
Management Policy Advisor
Course details
AQF framework
Bachelor Honours - AQF Level 8
Entry requirements
An applicant must also comply with the Admission to Coursework Programs Policy.
International students need to meet the English Language Proficiency requirements as defined in the Admission to Coursework Programs Policy.
To be eligible to apply for admission to the course, a student must have completed a relevant bachelor degree and attained a GPA of 5.50.
Disclaimer: The course entry requirements above are for 2024 Admission.
View transparency admission information
English language requirements
Applicants require an academic IELTS minimum overall score of 6.5 (with a minimum score of 6.0 in all bands), or an equivalent acceptable test score as outlined in the Admission to Coursework Programs Policy (see English Language Proficiency).
Adjustment factors
If you're currently completing Year 12 you may be eligible for adjustment factors that can boost your rank and help you get into your desired course.
Adjustment factors may be applied to your TAC application if you study particular subjects, attend schools geographically close to our campuses or in certain regional areas, apply as an elite athlete or performer or meet certain other criteria.
Pathways
Further study
Graduates may be eligible to progress to a postgraduate coursework degree including the suite of courses with specialties available in public health and global health. Graduates may also be eligible to undertake a Master of Philosophy or Doctor of Philosophy.
Fees
Course costs
Average first year fee*
$8944 CSP
* indicative only; subject to passage of legislation.
All costs are calculated using current rates and are based on a full-time study load of 40 credit points (normally 4 units) per semester.
A student's annual fee may vary in accordance with:
the number of units studied per semester;
the choice of major or specialisation; and
elective units.
The University reviews fees annually.
Payment options
You should be able to concentrate on getting good marks instead of worrying about how you'll pay your fees. We have a number of options that can help you ease the financial burden, including government assistance, scholarships and income support.
Scholarships
You could be eligible for one of the hundreds of scholarships we award each year to help students from across the university with the cost of studying, accommodation or overseas study opportunities. Some of our scholarships are awarded on the basis of merit, but these aren't just for the academically gifted; ACU also recognises excellence in community engagement and leadership. We also offer a range of scholarships for those who may be struggling financially or who have faced other barriers to accessing education.