You have a master's in statistics from another Australian university, but last year you made the jump to social work. What inspired you to change professions?
At the time, I didn't know what to study, so I just followed what people were saying - you can easily find a job with a statistics degree. But after I graduated, I did an internship with a finance company, and I wasn't really into it. After that, I did a few different jobs - I worked in aged care for a while, disability for a while, and I slowly realised that I really liked working with people rather than with data. That made me start thinking about enrolling in another degree. I had four choices: nursing, physio, occupational therapy and social work. Eventually I chose social work.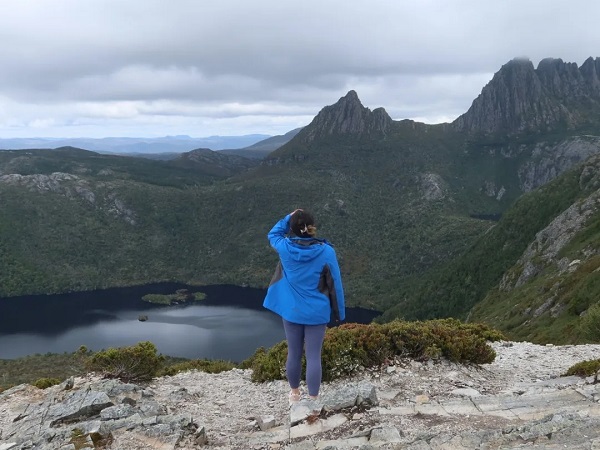 Why did you want to study at ACU?
At my aged care job, I had to call the ambulance to provide care for a patient. There were two paramedics on the ambulance and an ACU paramedic student doing a clinical placement. She was allowed to do the blood pressure and a general check-up for the patient. I thought well, that's interesting. So, I did some research about ACU and spoke to some of my friends who are nurses. They told me ACU has a good reputation with ACT Health, which is the government-run health care agency here in Canberra, and that ACU students are really good at practical things, not just theory. When I found out that it was a small university, I really wanted to try it. I never got the chance to be on a smaller campus before.
You've now studied at two Australian universities. What make ACU special?
When I was studying elsewhere, I was basically around international students from China, Japan, Korea, Malaysia all the time. I was more inside my comfort zone, but I wanted to do something different and try to push myself a little bit. I feel like ACU actually gave me the opportunity to do that. It's more like a local community. The classes are small, the tutorials are small, all the lecturers can remember your name. It makes you feel closer to everybody.
You've been at ACU for a year now. What are you enjoying about your course?
I would say the quality of the course is really good. I like the lecturers and tutors here; they're really supportive and helpful. Almost all the tutors either worked as social workers before or they're currently social workers now, so they teach us about the realities of the profession. Right now, I'm working with a refugee action campaign for one of my projects. It's part of a subject called Community Development, which connects students with community organisations. With my last degree, I felt really away from reality but at ACU and in this course, you're connected with real life.
Do you feel confident that your ACU degree will prepare you to find a job after you graduate?
Yes, because as a social worker, you have the skills to work broadly. You can do any kind of job related to social work such as in aged care, as a school counsellor or as a hospital social worker, to name a few. There's always demand in different areas.
Are you looking for a career that's all about caring for others? Choose a university that will care for you. ACU is ranked #2 in the world for Good Health and Wellbeing, according to the Times Higher Education Impact Rankings. Talk to our international student support team to find out where an ACU caring degree can take you.