Geetanjali grew up in India and did her undergraduate degree in England. When she was offered a PhD in the ACU Institute for Positive Psychology and Education in Sydney, she jumped at the chance.
My PhD research was about developing a tool that would help clinical psychologists assess the extent to which the clients that they work with sort of lead a meaningful life. I developed a framework of six behaviours that research shows to improve wellbeing. In the later stages of my PhD, I got a job as a research assistant at Black Dog Institute, which is one of the leading mental health research organisations in Australia. While I was there, one of the academics at IPPE emailed me to offer me a job.
My research now focuses on how we can teach young people to make ethically minded decisions rather than those based on personal gain, and also on improving the sense of connectedness and wellbeing for students from minority backgrounds.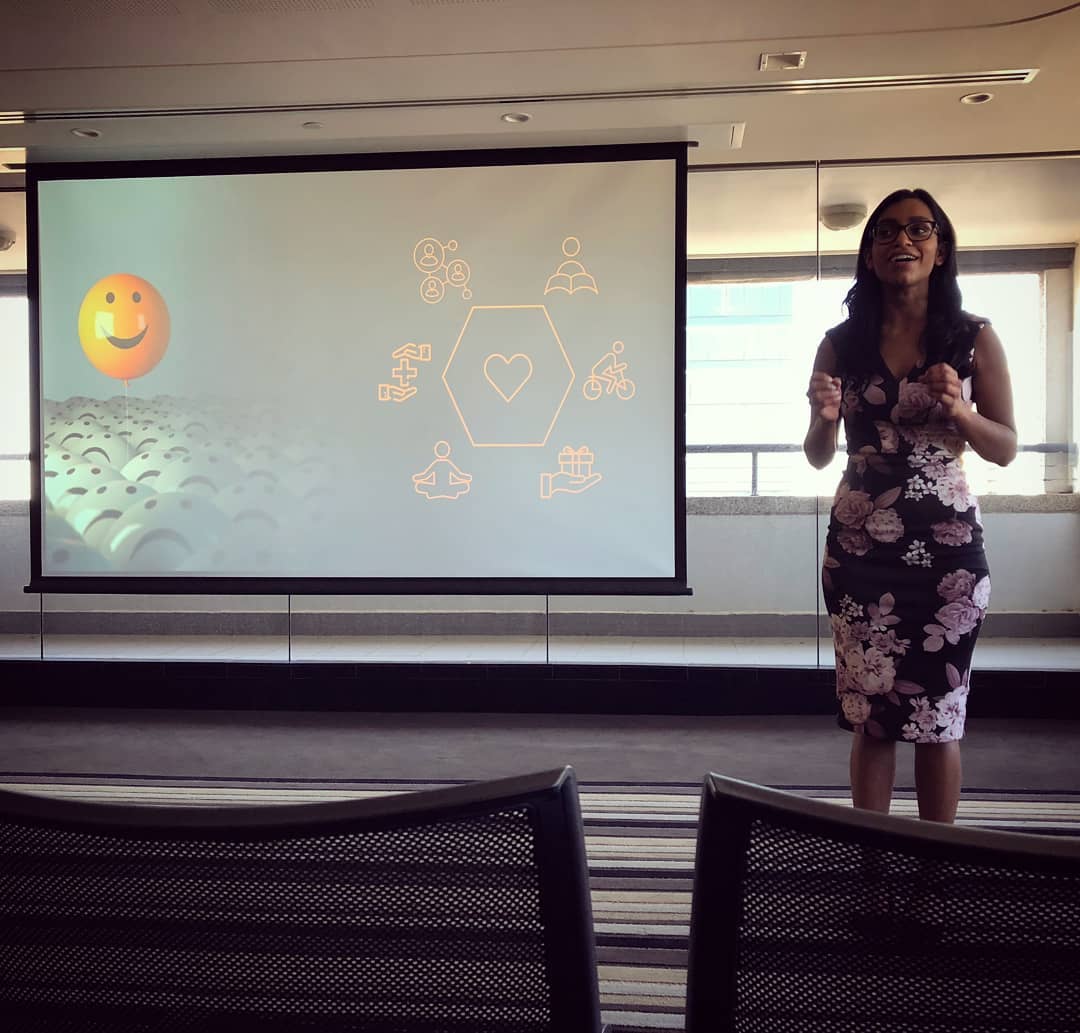 The researchers are some of the very best in the world, which translates into the reputation of the university. We have the number one education researcher in the world, who was the one to offer me my previous position at IPPE. The staff are excellent; everyone here is at a calibre that far exceeds their career stage. To be able to learn from people who are so good at what they do and are always willing to lend a hand, is quite a nourishing thing.
As a PhD student, did you find IPPE a supportive place to do your research?
I think every PhD student would attest to the fact that doing a PhD is very challenging. What the Institute provided me with was not only my supervisors, but the feeling that I could knock on anyone's door — even people who were not directly involved with my research — and have a chat with them and ask them for advice. Everyone at the Institute is always willing to help, not only in terms of the actual content of the PhD, but also just by providing moral and emotional support. It's a very supportive and collegial climate. Now, being able to supervise my own PhD students, some of whom are international students, is a lovely way to pay that forward.
Would you recommend the PhD pathway to other international students? If so, why?
There are lots of career paths you can take after a PhD. You could of course become a researcher or lecturer at a university, but you could also become a data analyst or a research analyst for big companies or not-for-profits, or you could work in organisations that have a similar focus to what your PhD was in. The skills you learn during a PhD are very transferable. It opens a lot of doors.
When you're not at work, how do you spend your time?
One of my friends who was doing a PhD at the same time as me was part of the ACU Choir at the Strathfield campus and he encouraged me to come along, so I did! I was part of that choir for a couple of years until the Institute moved to the ACU North Sydney campus. I also did Latin and ballroom dancing for a few years outside of the university. I really love living in Sydney — I love the coastal walks, bush walks, and beaches. I love the coffee as well. I also met my husband here!
Are you ready to turn your passion for knowledge into a research career? Talk to our international student support team to find out where an ACU postgraduate research degree can take you.