Megha already had an MBA, but she wanted to keep building her expertise. ACU offered the global perspective she needed to kickstart her career success.
What brought you to Australia and to ACU?
I already possessed an MBA in Marketing and had spent three years working in the marketing industry in my home country of Nepal. While I had acquired knowledge and practical experience, I aspired to gain a global perspective on marketing and to have an international degree. I wanted to study in Australia because of its top-notch education, diverse and welcoming culture, and overall quality of life. Coming from a modest family, I had to be mindful of tuition costs, but I wasn't willing to compromise on the quality of education. ACU simplified my decision-making because it provides excellent education at a reasonable cost.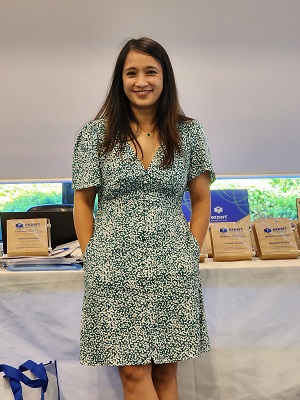 What were the most valuable things you learned during your degree?
One of the key takeaways for me during my time at ACU was the emphasis on critical evaluation. This skill has been invaluable in my career, allowing me to make well-informed decisions and solve complex problems with confidence. The practical elements, including case studies and projects, allowed me to apply my marketing knowledge in real-world scenarios. Engaging in lectures and discussions aided my comprehension of concepts from a practical standpoint, and the connections I formed have played a crucial role in shaping my professional path.
Tell us about your career trajectory since leaving ACU
My career has advanced significantly since completing my ACU degree. I began working as a part-time admissions officer for a prominent education and migration consulting firm known as Expert Education & Visa Services while I was still a student. This company has a presence in 20 countries across the globe. After finishing my studies, I shared my interest in working in the marketing field with my employer. Thankfully, they agreed and promoted me to the role of Marketing Coordinator. Today, I am proud to be the Group MarCom Manager within the same company, based in their offices in Sydney, Australia.
What advice would you give to prospective students who are thinking about studying at ACU?
Opting for ACU for my degree has proven to be one of the most significant decisions I've made. Their exceptional Faculty of Business and Law is deeply committed to sharing their practical, up-to-date knowledge with students. Use this knowledge to make a smart choice for your education.
Gain a global outlook at ACU. Contact our international student support team to find out how a postgraduate business degree can be the first step towards a global career.