ACU has appointed three new lecturers in the Western Civilisation program, attracting leading academics from around the world.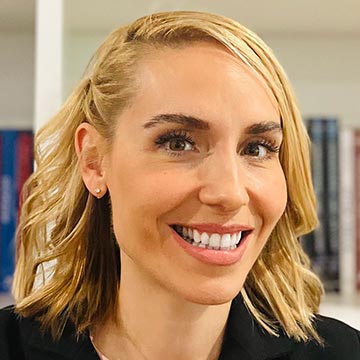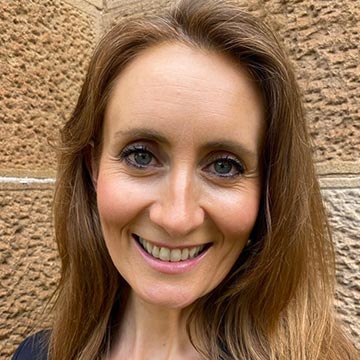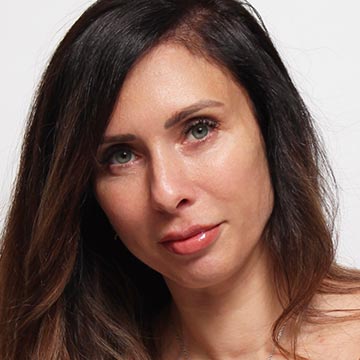 Associate Professor Sarah Irving-Stonebraker, Associate Professor Johanna Harris, and Dr Anna Corrias will bring a new breadth of expertise to the program.
Associate Professor Johanna Harris comes to ACU from the University of Exeter in the UK, where she pioneered the award-winning Exeter Care Homes Reading Project.
This volunteer initiative trained and sent English students into local care homes to read with residents – a program Associate Professor Harris has introduced at ACU.
"We are trialling a pilot program in the Western Civilisation third-year community engagement unit, which we have called 'Inter-Lectio' (shared reading)," she said.
"The value of such a project lies in the way it unites generations that seem to be increasingly isolated from one another; this is particularly important in a post-COVID context where many nursing homes are struggling to get volunteers back in.
"It also highlights the fundamental place of literature – particularly poetry – in drawing communities together, for reading aloud, for finding common ground, and for shared experiences."
Associate Professor Harris said she was delighted to join ACU's renowned Western Civilisation program.
"It is exciting for me to help establish what I see as a profound opportunity for university students to immerse themselves in the works of literature, history, philosophy, theology, and art that have shaped the western intellectual tradition," she said.
"I am committed to the principle that all ideas and ideologies should be rigorously tested and that this is best done through close and careful engagement with the texts that reflect or produce them. This degree offers that opportunity, and so to teach on the program is a privilege. It also gives me the chance to move beyond my area of research focus – early modern literature, history, and religion – to a broader, truly interdisciplinary teaching portfolio."
Associate Professor Harris's teaching and research focus on the literature, religion, and politics of the early modern period, with particular interest in letters and devotional writing.
She is also interested in the ethical value of literature, particularly bibliotherapy and the medical humanities, and the role of literature in enhancing intergenerational cohesion.
Associate Professor Sarah Irving-Stonebraker joined ACU this month from Western Sydney University.
Assoc. Prof. Irving-Stonebraker is an Australian-based academic whose work focuses on the history of Britain and the colonial world, especially the intersection of religion, science, and politics.
Her first book, Natural Science and the Origins of the British Empire, was awarded The Royal Society of Literature and Jerwood Foundation Award for Non-fiction.
"I am very excited about the Western Civilisation Program's vision of equipping students to wrestle with profound ideas, the 'great books', and the Western intellectual tradition, not least because I have benefited enormously from my own formation in this tradition at Cambridge University," she said.
"One of the things I am most looking forward to is the privilege of mentoring the Ramsay Scholars."
Dr Anna Corrias will join ACU from Cambridge University next month, where she is a Marie Skłodowska Curie Postdoctoral Fellow in the Divinity Department.
"I am thrilled by the opportunity to work at ACU, an institution that stands out in the Australian academic landscape for the exceptional investments that it has made in the study of the humanae litterae, from both an educational and a research point of view," she said.
"I am deeply committed to the study of the classical tradition and its formative and transformative influence on modern literature, art, and philosophy. ACU's Western Civilization Program will be the ideal home for me -- one that I've been looking for since I finished my PhD in 2014.
"I am very much looking forward to excavating the treasures of the Great Books with the students and guiding them through the complex nets of intellectual filiations, enduring influences, and indefatigable dialogues that characterize the historical development of Western thought."
Director of the ACU Ramsay Program in Western Civilisation Professor Robert Carver said the calibre of the new appointments reflected the program's global reputation.
"We are delighted to welcome three outstanding teachers and scholars to our ranks," he said.
"They consolidate our core commitment to studying key texts within the framework of western civilisation, while expanding our range of expertise to include the history of religion, Australian and imperial history, the philosophy and history of science, and the Platonic and neo-Platonic tradition.
"They will also play essential roles in the delivery of our new Master of Liberal Arts (Western Civilisation)."
The new faculty members will be part of the dedicated teaching team for ACU's Ramsay Scholars, who are based in a purpose-built space at the North Sydney campus.
The Bachelor of Arts (Western Civilisation) was launched in 2021, offering students a structured and integrated humanities curriculum from antiquity to the present.
Through the generous support of the Ramsay Centre for Western Civilisation, students are offered scholarships of $32,000 per year to pursue the single degree, a double degree with Law or a "vertical double" with a Master of Teaching (Secondary). Scholarship students will also be offered sponsored overseas travel.
Additional Ramsay Scholarships are now available for a Master of Liberal Arts (Western Civilisation) beginning in July 2023.