Australian Catholic University historian Professor Sheila Fitzpatrick has been named Australian Book Review's new Laureate.
Prof. Fitzpatrick is a distinguished historian of modern Russia and migration based in ACU's Institute for Humanities and Social Sciences (IHSS).
Her many books include White Russians, Red Peril: A Cold War history of migration to Australia (2021) and The Shortest History of the Soviet Union (2022).
Prof. Fitzpatrick is ABR's third Laureate, following renowned Australian novelist David Malouf in 2014 and arts advocate Robyn Archer in 2016.
"I'm tremendously pleased and touched to be named ABR Laureate," Prof. Fitzpatrick said.
"This honour reflects the calibre of scholarship at ACU. I'm happy for the recognition, not only to me, but also to ACU and IHSS.
"The ABR has meant a great deal to me ever since I returned to Australia in 2012 after decades overseas.
"The journal's warm welcome to me as a writer meant that I immediately felt part of a lively and inclusive intellectual community."
Australian Book Review Editor and CEO Peter Rose said Prof. Fitzpatrick was one of ABR's most popular and prolific writers.
"This honour is awarded to writers and artists of distinction," Mr Rose said.
"Professor Fitzpatrick brings immense scholarship and brio to everything she writes, and she is among ABR's most popular contributors."
The Laureateship is also an opportunity to highlight and advance the work of a young writer closely connected with the Laureate.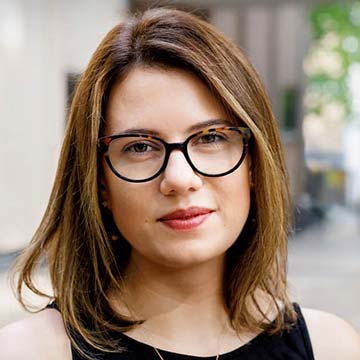 Prof. Fitzpatrick has nominated fellow ACU academic Dr Ebony Nilsson, who will contribute a series of articles to ABR over the coming year, funded by the ABR Patrons.
Dr Nilsson is a social historian whose work specialises in migrant communities' experiences of politics and surveillance during the Cold War.
"We have many great young scholars at IHSS, but Ebony Nilsson stands out." Prof. Fitzpatrick said.
"With her first book due out in a few months, she is on the path to a stellar career, and all praise to ABR for recognizing that and helping her to reach a wider audience."
Dr Nilsson said she was delighted to have been chosen as the ABR Laureate's Fellow.
"Sheila has generously mentored me over several years and I have long admired her interesting and eloquent pieces published in the ABR," Dr Nilsson said.
"Writing a series of articles of my own, for the ABR's engaged and thoughtful readers, is an opportunity I'm very grateful for."
Prof. Fitzpatrick and Dr Nilsson will be honoured at a special event at the State Library of Victoria on Wednesday 24 May, featuring Prof. Fitzpatrick in conversation about her work and career.