Professor Mary Ryan will be the new Executive Dean of Education and Arts at Australian Catholic University (ACU), Provost Professor Belinda Tynan announced on Wednesday 3 November.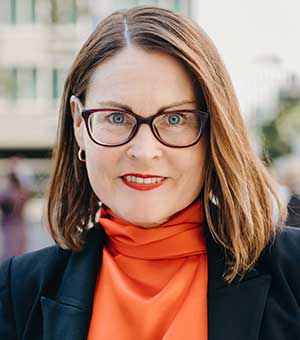 Professor Ryan will join ACU from her previous role of Dean of Education at Macquarie University. She holds positions as the President of the NSW Council of Deans of Education and a Principal Fellow of the UK Higher Education Academy. She is the recipient of a national citation for outstanding contributions to student learning and has an extensive record of program development having co-ordinated undergraduate, postgraduate and Higher Degree Research programs.
Professor Ryan is the Chair of the Education Research Council for Australian Independent Schools NSW and sits on NSW Education Standards Authority Policy Advisory Committee.
She is both a passionate teacher and an avid researcher and is highly respected across the Australian education sector.
She is currently leading Australian Research Council funded projects in classroom writing and preparing reflexive teachers for diverse classrooms. Her research is in the areas of writing pedagogy and assessment, teaching for diversity, teachers' development and professional learning, critical discourse analysis, and reflexive learning and practice across the lifespan.
Her research is transdisciplinary: she has worked in teams including education, arts, philosophy, psychology, nursing, allied health, law, and business.
She also established an Academy of Continuing Professional Learning in Education which offers bespoke professional learning and micro-credentials for teachers, leaders, academics, and corporate professionals.
The Executive Dean of Education and Arts oversees two national schools, which includes responsibility for the largest education training program in Australia and the National School of Arts which encompasses both liberal and creative arts areas disciplines.
Professor Ryan said, "I am looking forward to joining ACU's new leadership team in shaping its exciting next phase. I am passionate about the role higher education plays in shaping a better future and this is particularly significant for disciplines across education and arts."
She will take up her position on 14 February 2022 and will be based at the university's North Sydney Campus.