Sarah Field, Bachelor of Teaching/Bachelor of Arts (Humanities), Student Exchange to Seoul, South Korea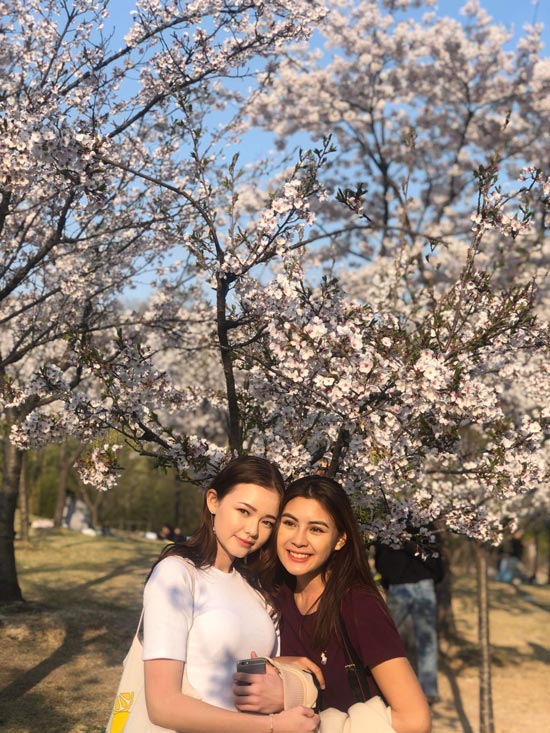 When I first arrived in Seoul, I thought I'd made the worst mistake of my life. I landed at 5AM after no sleep for over 24 hours and had to navigate the train system with two bulky suitcases and a stomach churning with anxiety. After getting off at the wrong stop, leaving the station and getting stuck at the top of a flight of stairs with no way down, I was on the verge of tears and wondering why I had ever wanted to leave the comfort of home in the first place!
While trying to justify a $50 call home (I hadn't collected my SIM card yet), an angel in the form of an elderly man came to my rescue, willingly lugging my heavy cases down the stairs and showing me the train I needed to catch. Things were looking up and, after an exhausting walk from the station, I finally made it to Sogang's dormitories where I made my first friends!
With such a rocky start, I was surprised how quickly I settled into life in South Korea and how quickly I fell head-over-heels in love with it. I was really worried before I left about making friends but quickly made a group of amazing friends, some local and others from just about everywhere else (so don't be worried, put yourself out there!). I ate like a king, shopped till I literally dropped (the deals in Ehwa are incredible!) and partied like a real Korean university student!
Don't get me wrong though, things weren't all sunshine and rainbows. The study was intense and making friends wasn't super easy but the positives far outweighed the negatives and I treasured every minute. While I was there, I joined the HUG club which is run by the Korean Sogang students with the intention of enriching the exchange students' experience abroad and making connections between the Korean and foreign students. I made some amazing friends in the club and had a lot of fun!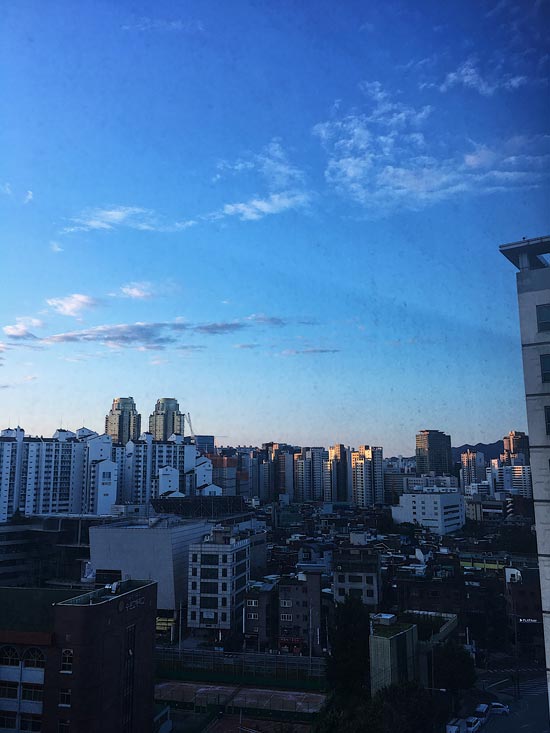 One especially treasured day was with the club at a cherry blossom park. The sky was so blue and blossoms that fell from the trees were carried by the gentle breeze and made it look as if it were snowing! We took plenty of pictures and had a picnic under the trees. I also went to Seoul Fashion week where I became a model for a day and was inspired by people's different styles as well as a KR'n'B festival where I watched some of my favourite artists perform live!
But through all of my experiences in Korea, I think I learned the most about myself and where I fit in the world. I learnt to put myself out there and to strive for more. I became a more confident person, able to let loose and re-invent myself without the pressures and preconceptions of those from home. I changed a lot while I was away and I'm all the better for it. Coming home was hard. Saying goodbye to friends and the place that had become so important to me was hard. Resettling into normal life was super hard but it felt good to be home and I knew I'd be back. I fell so hard for South Korea, it became my home and I couldn't imagine life away from it. It's where I'm meant to be.
Image 1: Under the cherry blossoms
Image 2: Finding one's soul in Seoul