Aliek Majak, Bachelor of Applied Public Health/Global Studies, Student Exchange in Cape Town, South Africa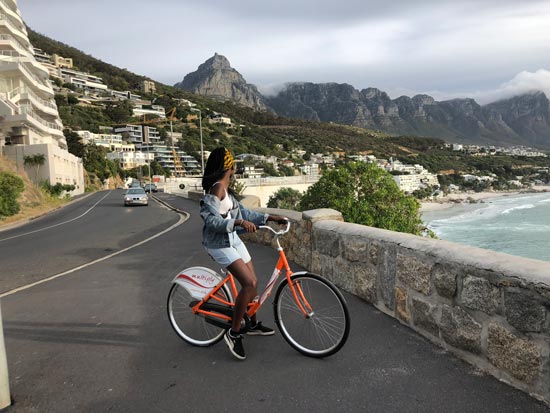 There is a misconception that studying after graduation once you're free and able to take as much time off as you want, is the better option when compared to doing a study abroad program. I have never believed this to be true and in fact looked most forward to my third year so I could study abroad, before I had even started my degree.
There is a great difference between travelling and studying in a certain place. This is not to discredit the many things you'll be able to see and experience while travelling, but simply reiterating the fact that it will never be to the same degree as fully immersing yourself into a certain setting, not as a tourist but as a local student. Studying abroad affords you the opportunity to make friendships that last rather than the simple stopping of a stranger on the side of the road to ask for directions when you're a lost tourist in an unknown city. You get to learn from their perspective and are taught by teachers who experience things so differently to you.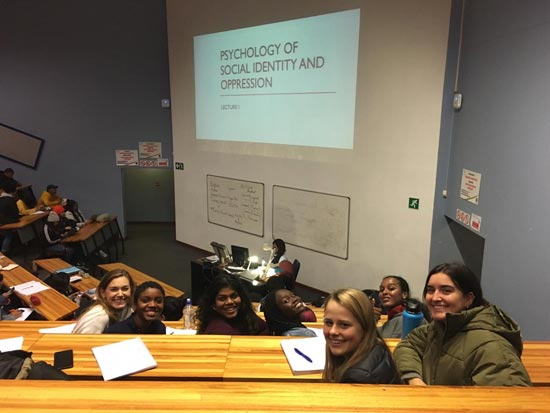 I studied in Cape Town for almost 5 months and learnt from a non-Eurocentric perspective, this allowed me to draw similarities and differences between my Australian context and my new one. Rather than learning about Apartheid from someone who was not there to live and experience it, I was taught by lecturers and tutors that experienced it first and could tell me how that sad past has now shaped their current reality. It is small things like this that make the greater difference.
With that being said, I would strongly encourage a study abroad program to anyone who wants to challenge themselves and get out of their comfort zone, as I personally found that stepping out of the barriers I had set for myself allowed room for mental stimulation, self-development and growth as well as moulding preconceived perceptions that I had of the world and how I saw it.
Image 1: Exploring Cape Town by bike

Image 2: Learning from different perspectives