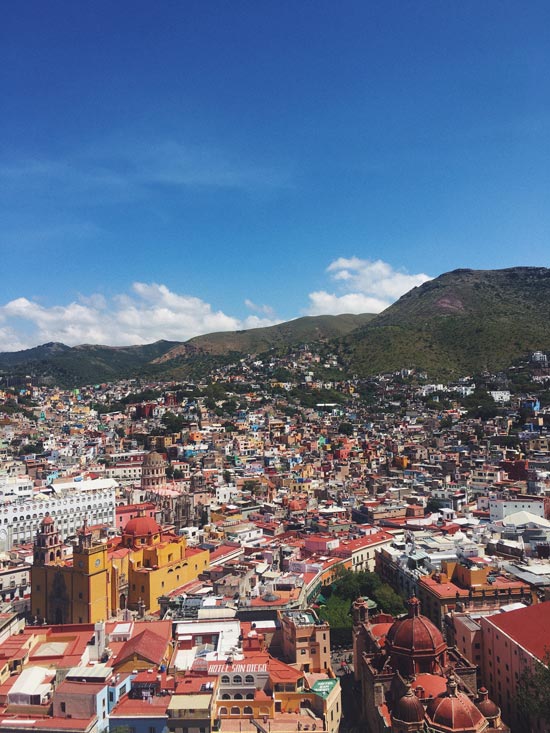 ¡Hola! ¿Qué tal? I have been living the exciting uni student life here in Puebla, Mexico for a few months now and I am loving it. I have made so many friends, both Mexican and other students from abroad. My Spanish speaking skills are slowly improving, and I am still not sick of the Mexican food (although I do miss my Vegemite and sourdough bread). I am quite settled now living with my host family, catching the shuttle bus to uni most days.
Luckily, I never have classes on a Friday, and for the past few months I have been making the most of this and travelling. Some of the beautiful places I have visited are the surf beaches in Puerto Escondido, the ancient Indigenous temples in Palenque, Chiapas and the colourful city of Guanajuato.
Recently, Mexico celebrated Día de Muertos (Day of the Dead) and I was in the buzzing, cultural city of Oaxaca, alongside many others. Day of the Dead is a Mexican holiday that is celebrated throughout Mexico and it spreads across a few days late October, early November. In Mexican culture, death is celebrated and understood as a natural part of life, so Day of the Dead is not a sad day but a celebrated day when families and friends can remember people who have died to help their spiritual journey. Most households will have an altar that commemorates someone who has passed away. It was an amazing experience for me to witness many parades, to walk through the flower adorned cemeteries, and have my face painted and to dance in the street to beautiful traditional music.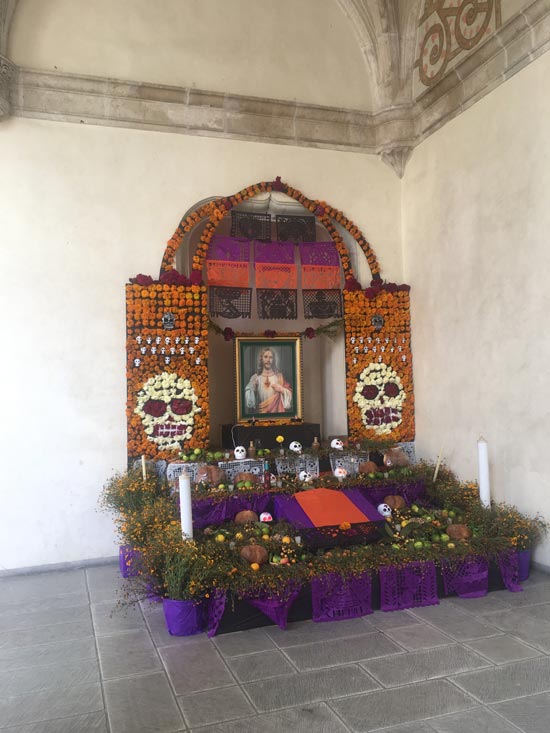 Whilst I have been thoroughly enjoying travelling and learning about Mexican culture, I have also been buried with assignments and exams. I am taking 5 classes that all have 4 hours of compulsory classes a week, but thankfully I find them all very interesting. As of now, I only have another month or so of uni before I travel a bit more before returning home for Christmas. It will be interesting to see how I manage with my final exams, and leaving all my new friends and comfortable schedule. ¡Hasta luego!
Image 1: Guanajuato.
Image 2: A Día de Muertos altar.