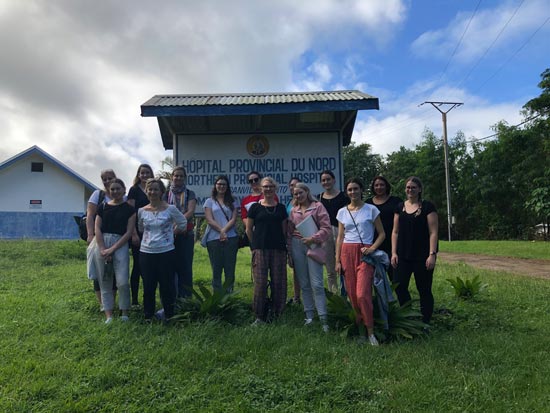 There is a particular moment that I have come to love with travel. It is the moment you step off the plane and into the atmosphere of the new country to which you have arrived. My first step, I remember the air smelling sweet and fresh once the smell of fumes from the airplane had been taken away with the breeze. It is in that moment that I land, not only on the ground, but in my excitement of the reality that a new adventure is now.
We were a community within a community, sharing and emerging together. Travelling in a group is very different to travelling alone, with family or a partner. It is not something I had ever experienced before and I am glad that I have had the opportunity to experience it. Our community consisted of nurses and midwives, individuals with a passion to help others, teachers and what became strong group of peers. A lot of us did not know each other so we were learning about the community we travelled with, the new community we were amongst, and the sub communities within. In the two weeks abroad in Vanuatu we merged ourselves into the local community. It is the community within the country you travel too that makes the experience.
Walking down new streets, watching how the children play, loading as many of us as we could into a bus to travel around the islands to explore that local highlights. Together, we learnt about our surroundings, what we could and could not do compared to what we were used to doing at home. I found that I was not only learning new things about the surroundings and people I was travelling with, I was also learning new things about myself. Each step of the way we were given the opportunity to decided what type of person we wanted to be, how we wanted to represent the country, community and university that we stood for.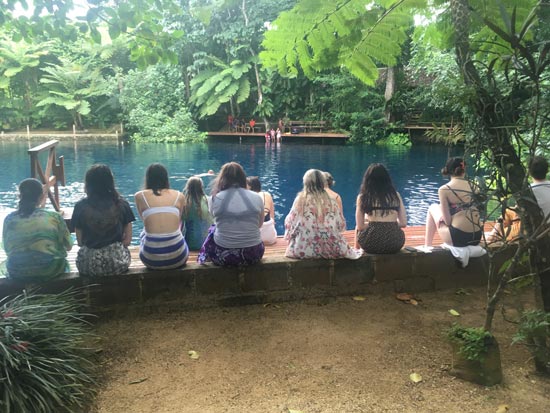 This venture was the first time that I had left my two young children and travelled to another country without them by my side. There was a part of me that was re-learning who I was without the responsibility of my children for two weeks. This was a life lesson in itself. I immersed myself in the culture, I practiced the local language, I engaged in any opportunity that presented itself to me, I respected my fellow travellers and most importantly the community in which I was new too.
The highlight of my trip was visiting the local blue holes. They were the most exquisite body of water. As humans, we all flourished around the water's edge. Sitting together, in moment of silent reflection, after being engulfed in a body of water together. The Ni-Van peoples took every opportunity to extend their open generosity and gratitude to our coming to assist within the Northern Provincial Hospital. I am ever grateful of their community for allowing us to be part of it.
Image 1: The community of Nurses and Midwives who travelled to learn and share at the Northern Provincial Hospital
Image 2: Sitting around the blue hole