Professor Zlatko Skrbiš was installed as Australian Catholic University's fourth Vice-Chancellor and President at an installation Mass at St Mary's Cathedral in Sydney on Friday 26 March.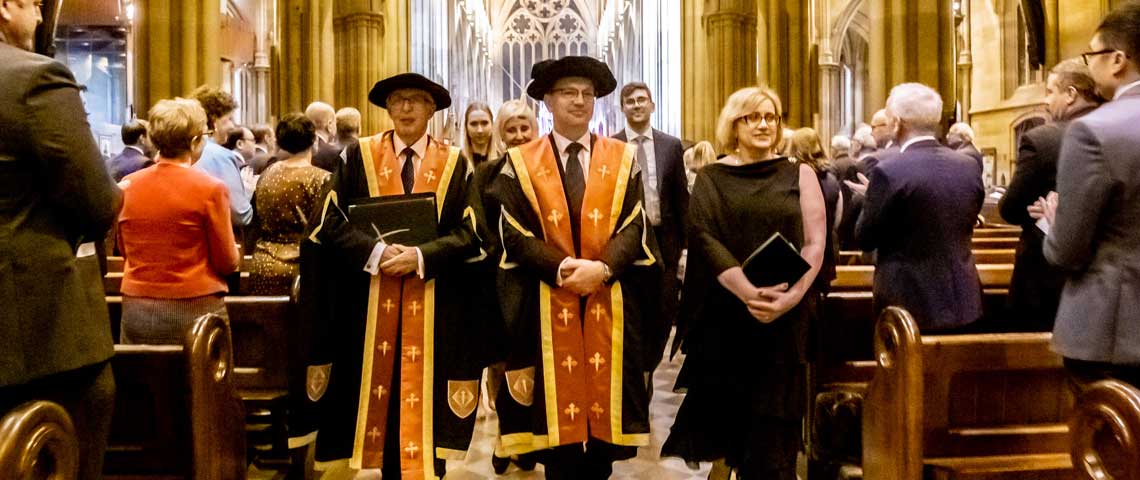 ---
Most Rev Mark Coleridge, President of ACU Corporation, President of the Australian Catholic Bishops Conference, and Archbishop of Brisbane, was the principal celebrant, and Most Rev Anthony Fisher OP, Archbishop of Sydney delivered the homily.
A performance of a Slovenian folk song 'Zarja' ('Dawn') preceded the ceremony. Due to COVID restrictions, members of Professor Skrbiš's family were unable to travel from Slovenia to attend the Mass; they recorded the musical performance as a gift to him.
Professor Skrbis pledged his commitment to leading the university as an ethical, enterprising organisation that would have an impact both within and across the communities in which it inhabits.
"As ACU's new Vice-Chancellor, I fully commit myself to prioritising the needs of our students, ethical leadership, commitment to research, effective administration, and the pursuit of excellence in all of our intellectual endeavours."
The installation is the formal acknowledgement of Professor Skrbis as Vice-Chancellor and President of the university and of a leading Catholic institution. Welcome ceremonies are being held at ACU's campuses in Brisbane, Canberra, Ballarat and Melbourne to celebrate meet and celebrate with representatives of the university's founding orders, industry partners, government, ambassadors, higher education colleagues, university staff, students, and friends and family.
Professor Skrbis will deliver an inaugural lecture in Melbourne on Thursday 22 April: 'The Purpose of an Australian Catholic University'.