IRCI fellowship news 2020
Matthew R. Crawford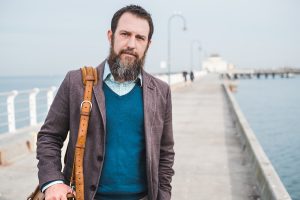 Matthew R. Crawford has received a residential fellowship in Byzantine Studies at Dumbarton Oaks Research Library in Washington, D.C. and has spent the fall semester in residence working on his current research project, a translation and study of Cyril of Alexandria's apologetic treatise Against Julian. Cyril's text is a line-by-line response to the critique of Christianity launched a half century earlier by the Emperor Julian in his otherwise lost work Against the Galileans. Crawford's co-authored translation will be the first translation of the 800-page work into any modern language, and he plans to use it as the basis for a study of the interaction between paganism and Christianity in early fifth-century Alexandria, one of the leading intellectual centres of the late antique Roman Empire and of the Christian church. More specifically, Crawford aims to examine the way in which educational formation is bound up with religious commitment as well as social conflict and cohesion.
Michael Hanaghan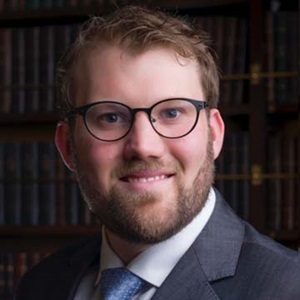 Michael Hanaghan has been awarded a Humboldt Research Fellowship at Goethe University Frankfurt from July to December 2020. During this time he will work with Prof. Dr Hartmut Leppin on the project "Dreams, Divination, and Daemons, The Contested Future of Late Antiquity (306-430 CE)." This project analyses how Christian thinkers selectively used and exploited Classical texts and arguments to deconstruct pagan divinatory practice, and in turn drew on both the Christian and Classical canon to develop a Christian epistemology that accounted for why pagan divination failed and its diviners were ungodly, dangerous charlatans who preyed on the gullible by consorting with daemons.
Sarah Parkhouse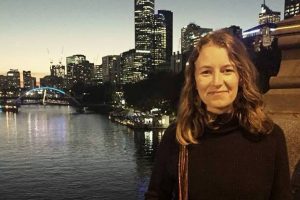 Sarah Parkhouse has been awarded a Henri Frankfort Short-term Fellowship to conduct research at the Warburg Institute in London for three months from April 2020. Her project is titled 'The Canon and Community of Pistis Sophia Books I-II', and she will explore the way in which the apocryphal gospel the Pistis Sophia interacts with canonical and non-canonical literature, and the Egyptian context in which this book was inscribed and used. She will also have direct access to the Askew Codex, in which the only extant copy of Pistis Sophia is found, which is held in the British Library, a short walk from the Warburg.