Internationally renowned historian of modern Russia, Professor Sheila Fitzpatrick FAHA, and leading early modern scholar of gender and emotions, Professor Susan Broomhall FAHA, have been appointed to ACU's new flagship humanities institute.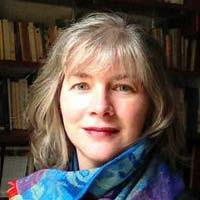 Professor Broomhall is Fellow of the Australian Academy of the Humanities and was previously Co-Director of the Australian Research Council (ARC) Centre of Excellence for the History of Emotions. She is currently completing an ARC Future Fellowship on 'Emotions, power and the correspondence of Catherine de Medici' and will lead ACU's new Gender and Women's History Research Centre in the Institute for Humanities and Social Sciences.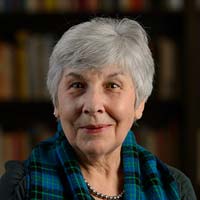 Australian-born Professor Fitzpatrick is Bernadotte E. Schmitt Distinguished Service Professor Emerita at University of Chicago. Her contribution to the field of Soviet history, especially the Stalinist era, has been recognised by a Mellon Foundation Distinguished Achievement Award and the American Historical Association's Award for Scholarly Distinction. She is Past President of the Association for Slavic, East European and Eurasian Studies (formerly AAASS), and Fellow of both the American Academy of Arts and Sciences and the Australian Academy of the Humanities. She joins ACU's Research Centre for Refugees, Migration, and Humanitarian Studies.
Institute Director, Professor Joy Damousi FASSA FAHA, said 'we are deeply honoured to welcome Professor Susan Broomhall and Professor Sheila Fitzpatrick to the Institute for Humanities and Social Sciences at ACU. Professors Broomhall and Fitzpatrick are eminent and distinguished historians of the highest standing who will bring a vast depth of knowledge and expertise to the Institute and to ACU more broadly'.
Vice-Chancellor and President Professor Greg Craven AO GCSG said the appointments of Professors Broomhall and Fitzpatrick showed 'ACU is establishing a formidable team of historians in the Institute with Professor Damousi, who will also lead the Centre for Refugees, Migration and Humanitarian Studies.'