ACU celebrates Australia Day honours
General
31 January 2019
Share
Australian Catholic University's Doseena Fergie and Bruce Kemp have received some of the nation's highest honours in this year's Australia Day awards.
Vice-Chancellor and President Professor Greg Craven congratulated the duo who were recognised as part of the 2019 Australia Day Honours.
"ACU is delighted to see these prestigious nods for outstanding members of our community. We are proud of all them for being recognised for their professional, academic or social contribution to their communities," Professor Craven said.
"Our University is known for the effort we put into our everyday work and research to make a difference to the most vulnerable, and these awards reflect our greatest asset – our people who embody our values."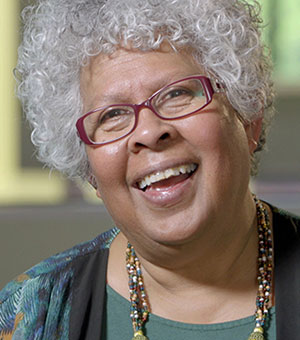 Dr Doseena Fergie, who has played a key role in supporting Aboriginal and Torres Strait Islander people at ACU, was awarded a Medal of the Order of Australia (OAM) for service to community health.
Dr Fergie, a lecturer and researcher in the School of Nursing, Midwifery and Paramedicine, completed her PhD studies, which focused on postnatal depression in Aboriginal women, with the ACU Indigenous Staff Research Scholarship Program.
"My work has been chiefly in Indigenous health which this award recognises, and I am really pleased with because that's where my passion lies and where I hone a lot of my energy," Dr Fergie said.
She is currently working on projects which place Indigenous history, knowing and culture across ACU curriculum as well as the recruitment and retention of Indigenous post graduate students and academics.
Dr Fergie sits on the Victorian Honour Roll for Women and was awarded a Churchill Fellowship which took her to Indigenous nations around the world to study the relationship of intergenerational trauma and culture.
One of Australia's most respected biochemists, Professor Bruce Kemp, has been appointed an Officer of the Order of Australia (AO) for distinguished service to biomedical research, particularly to the study of protein phosphorylation.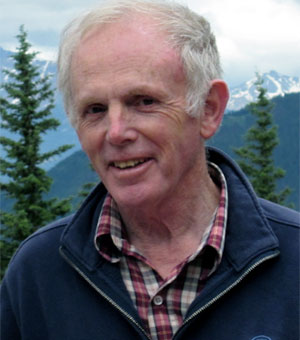 Professor Kemp is a professorial fellow with the Mary Mackillop Institute for Health Research and the head of St Vincent's Institute's Protein Chemistry and Metabolism Unit.
His career has been focused on a type of protein called a kinase. There are over 500 types of kinases within the cell, responsible for directing the activity and overall function of thousands of other cellular proteins.
His team was the first in the world to sequence a protein called 5' AMP-activated protein kinase (AMP kinase) now known to orchestrate the cell's energy levels to match energy supply and demand. Its central role in cellular energy control could change the way we treat cancer, type 2 diabetes, heart disease and dementia.
"This award is a recognition of the team effort over many decades - this wouldn't have been possible without the postdocs, students and colleagues who have been involved along the way - my success has really been the result of a lot of hard work by many others," Professor Kemp said.
The full list of Australia Day 2019 honours is available at the Office of the Governor-General's website.