Dr Stephen Weller
Chief Operating Officer and Deputy Vice-Chancellor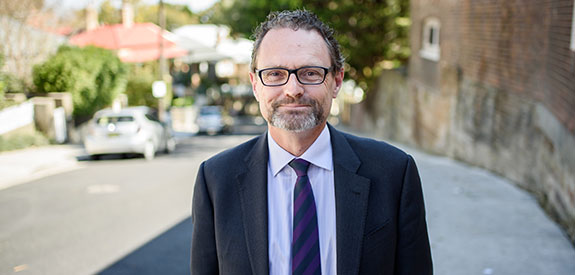 As Chief Operating Officer & Deputy Vice-Chancellor, Dr Weller is responsible for the strategic and operational leadership of the University in partnership with the Vice-Chancellor and is a member of the Senior Executive Group.
Dr Weller leads a portfolio responsible for operational and student services including student success; sport, wellbeing & residential life; student administration; marketing & external relations; data analytics and insights; information technology; properties & facilities management; people & capability; finance & procurement; general counsel; governance and service delivery & improvement.
Dr Weller is Chair, Budget Advisory Committee; Chair, ACU Staff Consultative Committee; a member of the Vice-Chancellor's Strategy Group; a member of the Executive Planning Group; and a member of Academic Board.
About Dr Weller
Dr Weller has more than 30 years' experience in tertiary education across six universities in three states. He holds a PhD in Organisational Justice from Victoria University; a Master of Business Administration from the University of Technology, Sydney; a Master of Commerce, Employment Relations from the University of Western Sydney; and a Bachelor of Arts, Government and Public Administration from the University of Sydney.
Contact us
Dr Stephen Weller
Chief Operating Officer and Deputy Vice-Chancellor
Email Leonie Edwards, Executive Officer to the Chief Operating Officer
Phone: 02 9739 2932
Sharone Ciancio
Director, Service Delivery & Improvement
Email Sharone Ciancio
Phone: 03 9953 3778
Leonie Edwards
Executive Officer to the Chief Operating Officer
Email Leonie Edwards
Phone: 02 9739 2932

Thea Williamson-Burns
Executive Officer
Email Thea Williamson-Burns
Phone: 03 9953 3385