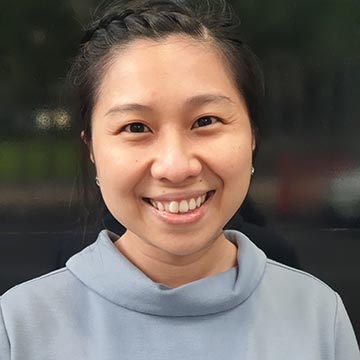 Meet Natalia Teguhputri
Natalia Teguhputri is co-founder of The Waterjars, a movement that works to fund community development projects in health, education and youth empowerment. Natalia is passionate about the intersection of commerce, faith and mission, and has an aptitude for numbers and logistics. Her participation in Women's Leadership for Mission became a way to deepen her capacity to draw on the theological thinking that underpinned her work.
"Through the projects we support, I sense there is a God aspect in the practical needs of the community: the need for water to wash is parallel with the need for cleansing the heart from stain due to broken relationships; the need for a proper toilet is related to the dignity of the human being; and the need for everyone to be respected and to belong."
Natalia graduated from the Women's Leadership for Mission program in 2020. She is now undertaking a Master of Philosophy by research in philanthropy and non-profit studies.