The Simone Weil Lecture on Human Value is hosted by the School of Philosophy. It was first held in 2000, an initiative of Professor Raimond Gaita. It is a free public lecture held annually in Brisbane and Melbourne.
Each year, a distinguished international scholar is invited to give a public lecture and academic seminar at ACU. The lectures are inspired by Simone Weil's ethical vision that is rooted in attentive compassion and obligation to others, her unstinting desire for the Good, and her non-negotiable commitment to justice.
2019 Simone Weil Lecture on Human Value
Virtue in a changing climate:
How do we respond morally to global warming?
Professor Roger Crisp
Uehiro Fellow and Tutor in Philosophy St Anne's College Oxford
Professor of Moral Philosophy University of Oxford
Brisbane
Tuesday 17 September
6.00pm for 6.30pm
ACU Leadership Centre
Level 3, Cathedral House
229 Elizabeth Street, Brisbane QLD
Melbourne
Thursday 19 September
6.00pm for 6.30pm
Christ lecture Theatre
ACU Melbourne Campus
115 Victoria Parade, Fitzroy VIC
This lecture considers how we might respond morally to our rapidly changing climate. It will be shown that Ancient writers on the virtues, in particular Plato and Aristotle, can help us more with this issue than we might have expected, but that there are some features of our modern situation require attention to more recent moral philosophy. No knowledge of the science of climate change, or of philosophy, will be assumed.
About Professor Crisp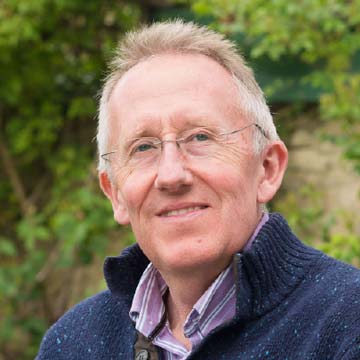 Roger Crisp is Uehiro Fellow and Tutor in Philosophy, at St Anne's College, Oxford, Professor of Moral Philosophy at the University of Oxford, and Professorial Fellow at the Dianoia Institute of Philosophy at Australian Catholic University.
He is the author of Mill on Utilitarianism (1997), Reasons and the Good (2006), The Cosmos of Duty: Henry's Sidgwick's Methods of Ethics (2015), and Sacrifice Regained: Morality and Self-interest in the British Moralists from Hobbes to Bentham (2019). He has translated Aristotle's Nicomachean Ethics for Cambridge University Press and edited the Oxford Handbook of the History of Ethics.
Past lectures
Lectures from more recent years, together with invited speakers, are listed below. Recorded lectures can be accessed via the topic link.
Year
Lecturer
Topic
YearYearYear

2019

LecturerLecturerLecturer

Professor Roger Crisp

TopicTopicTopic

Virtue in a changing climate:
How do we respond morally to global warming?

YearYearYear

2018

LecturerLecturerLecturer

Professor Mark Alfano

TopicTopicTopic

Dark humour in dark times: The sustaining virtue of laughter

YearYearYear

2017

LecturerLecturerLecturer

Professor Lenart Škof

TopicTopicTopic

Democracy as Human Value: On the Idea of Ethical Citizenship

YearYearYear

2016

LecturerLecturerLecturer

Professor Robert Audi

TopicTopicTopic

Transnational Ethics and the Refugee Crisis

YearYearYear

2015

LecturerLecturerLecturer

Professor Michael Morgan

TopicTopicTopic

Tears the Civil Servant Cannot See: Ethics, Politics, and the Individual

YearYearYear

2014

LecturerLecturerLecturer

Professor Eleonore Stump

TopicTopicTopic

Is Justice Enough? Aquinas on Justice and Care

YearYearYear

2013

LecturerLecturerLecturer

Associate Professor Jeffrey Bloechl

TopicTopicTopic

Between Love and Law: Paul and Philosophy - Jeffrey Bloechl (Boston College)

YearYearYear

2012

LecturerLecturerLecturer

Prof Richard Kearney (Boston College)

TopicTopicTopic

Narrating Pain: The Power of Catharsis

YearYearYear

2011

LecturerLecturerLecturer

Prof Kevin Hart FAHA

TopicTopicTopic

On Forgiveness: Narrative and Lyrical

YearYearYear

2010

LecturerLecturerLecturer

Antony Duff

TopicTopicTopic

To Whom Must We Answer? Responsibility, Community and Criminal Law

YearYearYear

2009

LecturerLecturerLecturer

Miranda Fricker

TopicTopicTopic

Knowledge and Prejudice

YearYearYear

2008

LecturerLecturerLecturer

Professor Jonathon Glover

TopicTopicTopic

Uprootedness, Narratives and National Conflict

YearYearYear

2006

LecturerLecturerLecturer

Professor Susan Mendus

TopicTopicTopic

Terrorism and Religion

YearYearYear

2005

LecturerLecturerLecturer

Professor Susan Neiman

TopicTopicTopic

Moral Clarity

YearYearYear

2004

LecturerLecturerLecturer

Stephen Mulhall

TopicTopicTopic

The Conversation of Mankind

YearYearYear

2003

LecturerLecturerLecturer

Professor Simon Critchley

TopicTopicTopic

"I want to die, I hate my life": Phaedra's Malaise

YearYearYear

2002

LecturerLecturerLecturer

Professor Ray Monk

TopicTopicTopic

A Wonderful Life: Philosophy and Biography

YearYearYear

2001

LecturerLecturerLecturer

Professor Avishai Margalit

TopicTopicTopic

A Moral Witness

YearYearYear

2000

LecturerLecturerLecturer

Professor Christine M. Korsgaard

TopicTopicTopic

Human Action and Normative Standards